With an order for 100 of the aircraft, Delta Air Lines is expanding its fleet with the Boeing 737 MAX.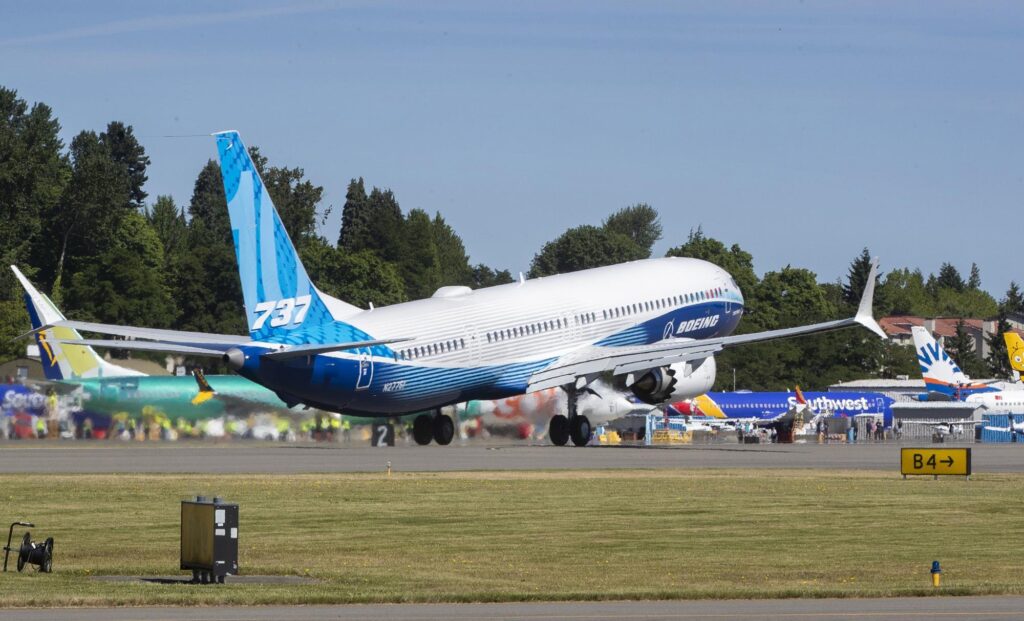 Delta Orders Boeing 737 Max
Atlanta-based At the Farnborough Air Show in Britain on Monday, Delta confirmed an order for the 737 MAX 10, the largest model in the MAX family, coupled with an option for an additional 30 aircraft.
The more than 800 aircraft in Delta's fleet will be replaced by narrow-body planes beginning in 2025 with older, less fuel-efficient models.
After focusing on the European aircraft manufacturer Airbus with a number of sizable orders in recent years, this is the airline's first Boeing order in about ten years.
The list price of the 100 737-10s is roughly $13.5 billion, but airlines frequently bargain for significant savings when ordering large quantities.
The Federal Aviation Administration has still not granted the 737-10 certification, nevertheless.
This month, Aviation Week stated that if Congress does not extend a deadline for upgrades to the flight deck alerting system, Boeing may abandon its development of the 737-10.
Delta stated that it anticipates the 737-10 to be certified in 2023, but in the event of a delay, it reserves the right to switch its order to another MAX family member.
About Uncertainty over Boeing 737 MAX 10
The uncertainty follows the nearly two-year-long grounding of the Boeing 737 MAX following two catastrophic crashes.
At the time, Delta was one of the only significant U.S. airlines that did not use MAX planes.
After a 20-month assessment and modifications to the design, software, and training, the Federal Aviation Administration gave the jet the go-ahead to take to the skies in 2020.
Delta CEO Ed Bastian stated in a written statement that,"These new aircraft provide greater operating economics and network flexibility, and the transaction represents our conservative approach to allocating our capital."
From its hubs in Atlanta, New York, Boston, Detroit, Minneapolis-St. Paul, Seattle, and Los Angeles, the airline intend to operate the 737-10.
"The 182-seat 737-10 will give Delta,the best economics to carry more passengers across its short and medium-haul routes"

according to Stan Deal, CEO of Boeing Commercial Airplanes
The planes will be outfitted by Delta with 129 seats in the main cabin, 30 Comfort+ seats with additional legroom, and 20 first-class seats. Each seat will have power outlets, in-flight entertainment, and high-speed satellite Wi-Fi.
The airplane's final assembly will take place at the Boeing factory in Renton, Washington.
Although it now has its headquarters in Chicago, Boeing announced in May that it would be moving to Arlington, Virginia.
Also Read: Kerala leader banned from flying IndiGo for 3 weeks, He strikes back, Boeing Gives Contract To Triumph For Wire Control Cables
Join our telegram group for the latest Aviation Updates:-
Stay tuned…