Triumph Group, Inc. reported that Boeing has granted a contract to its Actuation Products and Services division. On the Boeing 737 MAX, 767, 777, and 777X projects, wire control cables come in hundreds of different configurations.
The production and life cycle support for these highly developed mechanical components will be provided by TRIUMPH. The Shelbyville, Indiana plant of TRIUMPH will serve as the site of the work covered by this contract.
"We are honoured to have been chosen by Boeing as the supplier for its wire control cable needs. Over the course of the contract, we will continue to provide Boeing with value that is enhanced "

President of Triumph Actuation Products and Services Mike Boland said
Since 2003, TRIUMPH has supplied wire control cables to Boeing. TRIUMPH is a top supplier of mechanical and electro-mechanical control cables for commercial, military, and industrial platforms applications.
For the aerospace and defence industries, TRIUMPH Actuation Products & Services is a pioneer in the design, development, production, and maintenance of sophisticated electro-hydraulic and mechanical systems and apparatus. Products for both commercial and military aircraft include actuators, pumps, motors, reservoirs, control valves, and a wide variety of mechanical controls. Ten production facilities located in North America and Europe provide services to customers all over the world for our Actuation Products & Services division.
A wide range of aerospace and defence systems and components are designed, engineered, manufactured, repaired, and overhauled by TRIUMPH, which has its headquarters in Berwyn, Pennsylvania.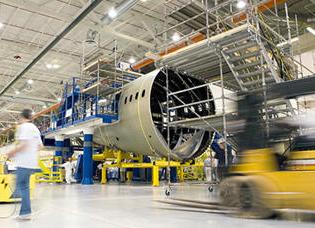 The business provides services to the entire spectrum of military and commercial aircraft operators as well as original equipment manufacturers in the worldwide aviation industry.
Also Read:
Scindia hold meeting with top aviation ministry and DGCA officials to discuss safety issues
Join our telegram group for latest Aviation Updates:-
Stay tuned…