ZeroAvia – Airframes have mostly remained unchanged for over half a century. So when something new emerges that isn't a normal metallic cylinder, it usually sparks a lot of interest.
When you combine it with the promise of zero-emissions flight, you have a futuristic match made in heaven.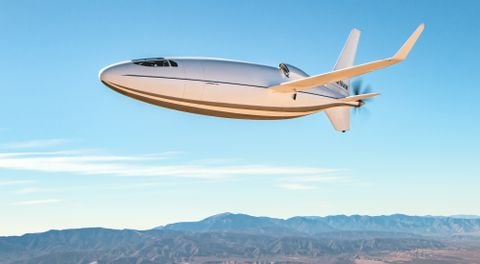 On Wednesday, Otto Aviation said that it had secured an agreement with ZeroAvia, a hydrogen fuel cell company, to supply the Celera with the latter's ZA600 zero-emission engines. 
"ZeroAvia's hydrogen-electric powertrain enables us to meet Otto's objective to minimise operating costs and reduce the impact of operators on the environment."
Otto wants to produce the most efficient aeroplane possible in every way: lowering maintenance and operational expenses while also lowering emissions."
The Celera 500L is a revolutionary new transcontinental aircraft that can carry up to 19 passengers and could change some sections of the aviation industry.
This new arrangement with ZeroAvia, according to its creator, Otto Aviation, could make it the first new airframe design to offer zero-emission propulsion in its launch models.
But, you might wonder, how will the hydrogen be stored on board?
 The Celera design is already suitable to accommodating huge amounts of hydrogen within the fuselage as compared to conventional airframes. 

This will allow for a 1,000 NM zero-emission range (1,852km). 
The new alliance was welcomed by William Otto, CEO of Otto Aviation. 
Stay Updated with us! Subscribe to get notified on your fingertips.
Join Our Telegram group for Latest Aviation Updates :- https://t.me/aviationa2z