In tribute of the pilots who died in the battle, Ukrainian President Volodymyr Zelensky intends to build another Antonov An-225 Mriya.
According to a report from Interfax Ukraine on May 20, 2022, Zelensky unveiled the plan during an online meeting with Ukrainian students.
The Mriya was the world's largest cargo plane, but it was destroyed in fighting at Hostomel airport (HML) in March 2022, following Russia's invasion of Ukraine.
The An-225 was maintained in a hangar at Antonov Airport, which is also known as the base.
According to Zelensky, there were plans to build a second Mriya at one point, but Ukraine was unable to raise the requisite $800 million.
"But in this case, it's not about money; it's about ambition," the president said, according to Interfax.

"Ukroboronprom, the Antonov crew, approached us.

This is about our country's reputation and all of the great professional pilots who died in this conflict."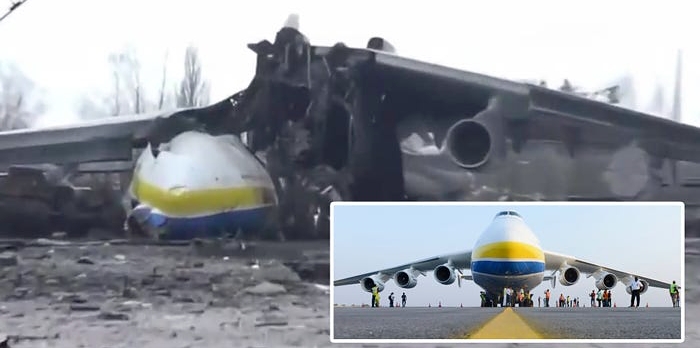 The president praised the airmen who sacrificed their lives for Ukraine. According to the news agency, Zelensky stated, "Building a Mriya for the sake of the memory of heroes is the proper state position."
Antonov, the aircraft's builder, has already launched a fundraising campaign to help reconstruct Mriya.
Antonov has continued to fly An-124 freighters out of Leipzig Airport in Germany since the invasion.
In addition, the business is striving to restore Hostomel Airport.
Stay tuned and Updated with us!
Join Our Telegram Group For Latest Aviation Updates :-https://t.me/aviationa2z