On Friday, May 20, eight air transport service companies contested their applications for new licences and renewals of expiring licences before the Uganda Civil Aviation Authority Board Air Services Licensing Committee.
At least four of the eight air transport service providers have sought to begin operations in Uganda, while the remaining four, whose licences are about to expire, are attempting to renew their permissions.
"Today, we have eight (08) applications (04 renewal and 04 new) being considered by the Board Licensing Committee."

"The applications were advertised in the print media and invited to publicly in regard of their applications in accordance with the Civil Aviation (Licensing of Air Services) Regulations 2001," stated Mr Thomas Kiggundu, chairman.
"Uganda Civil Aviation Authority (UCAA) is responsible for the licencing of air transport services under Section 6 (2) of the CAA Act Cap. 354," he added.
 Furthermore, the Authority advises the Republic of Uganda's government on topics relating to the growth of air services, such as Bilateral Air Services Agreements (BASAs) and other air transport activities.
During a public hearing conducted at the Sheraton Hotel in Kampala, the UCAA Board Air Services Licensing Committee, chaired over by UCAA Board Chairman Justice Steven Kavuma, heard from eight operators, including Uganda Air Cargo Cooperation, which coordinates the country's air transport networks.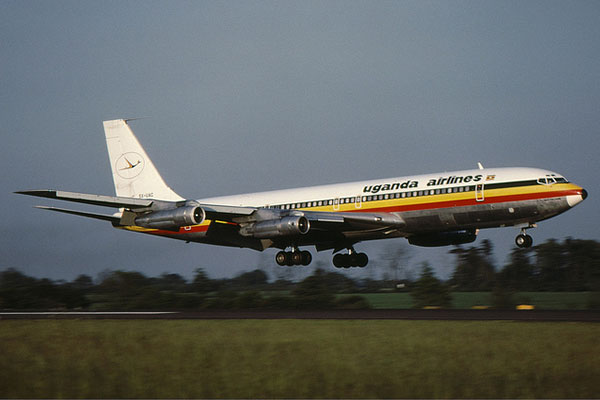 UACC is wholly owned by the Ugandan government and is supervised by the Ministry of Defence and Veteran Affairs.
It was founded to provide air cargo transportation as well as air passenger charter services.
UACC was founded in 1994 and conducts scheduled and charter cargo services to destinations in East and Central Africa from its primary base at Entebbe International Airport.
Despite numerous hurdles, the Corporation has continued to operate. Between 2009 and 2013, the Corporation had exceptional results, expanding its fleet from one to four aircraft, two C130 and two Y12.
Stay tuned and updated with Aviationa2z.