All 34 passengers on board a Turkish military plane died in a crash in the country's southeast.
When the Casa CN-235 cargo plane crashed in the Malatya province on 16 May 2001, it was carrying members of Turkey's Special Forces from the south-eastern city of Diyarbakir to the capital of Ankara.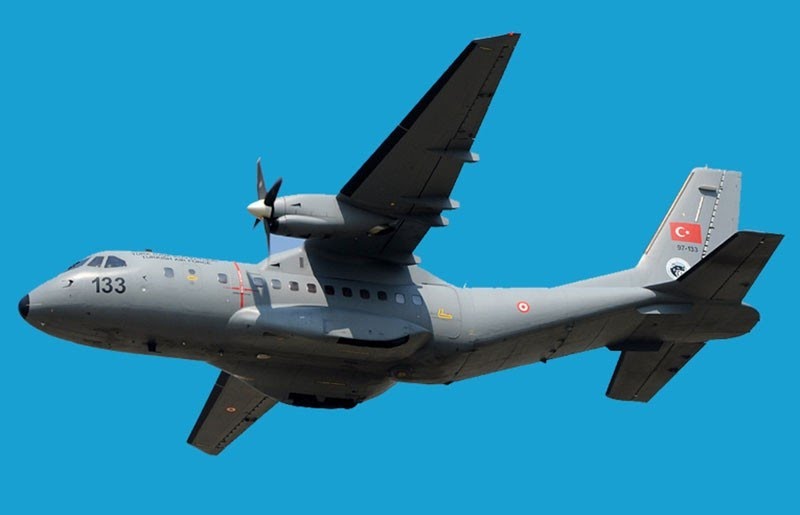 According to initial accounts, 37 individuals were murdered, but it was later revealed that three soldiers who were supposed to be onboard did not make it.
The pilot lost control of the plane at 5,000 metres (17,000 feet) and went into a steep descent, crashing into a field around 650 kilometres (400 miles) southeast of Ankara.
Turkish President Ahmet Necdet Sezer expressed his deep regret for the "martyrdom" of 34 military soldiers in a statement.
CN-235 cargo plane from CasaSimilar to the one that crashed, a Turkish Army CASA CN-235 cargo plane.Witnesses in Malatya reported seeing the jet explode and plummet from the sky in flames.
However, farmer Omer Demir was quoted on the NTV television website as saying:

"There was no fire aboard the plane. It vertically smashed into an apricot field nearby, causing a large explosion."

The mayor of Akcadag, a village near the jet accident site, Bayram Karaaslan, stated the plane was completely destroyed, with wreckage dispersed over 400 metres (1,200 feet).

"It doesn't appear to be a plane," says the observer.
"We can only collect bodies now," he added.
Rescue workers have retrieved the bodies of 18 individuals and authorities were still looking for the plane's black box.
Diyarbakir is the major city in largely Kurdish southeast Turkey, where separatists have fought for autonomy for the past 15 years.
There has been no evidence that this had anything to do with the jet disaster.
The incident on Wednesday was Turkey's biggest flying disaster since a Turkish Airlines plane crashed in 1994, killing 57 people.
Stay Connected with us. Subscribe us to get notified on your fingertips!