Lufthansa has placed an order for 17 Boeing widebody aircraft, including new Dreamliners to make up for delayed 777X deliveries and extra freighters to capitalise on the current air cargo boom.
The German airline firm said that its executive board has agreed to purchase seven Boeing 787-9 long-haul passenger planes, three Boeing 777F freighters, and seven Boeing 777-8F freighters based on the 777X. 

Lufthansa has also opted to renew the leases on two Boeing 777F aircraft from the current generation. 
The Boeing 777X, commonly known as the 777-9, was scheduled to arrive in 2023 for Lufthansa (LHAB) (LHA). However, on April 27, 2022, the American manufacturer announced that the first deliveries will be delayed until 2025.
"The seven highly economical and fuel-efficient 787-9 passenger aircraft are intended to fill capacity gaps created by the Boeing 777-9's delayed delivery," Lufthansa (LHAB) (LHA) said, adding that the Dreamliners, which were originally scheduled to go to other airlines, would arrive in 2025 and 2026.
"Air freight demand continues to be strong. In a press release on May 9, 2022, Lufthansa stated, "Global supply chains continue to be disrupted." One of the three 777F aircraft that Lufthansa is buying is presently in service with another airline, but will be reallocated to Lufthansa Cargo in the coming weeks, with two more planes to follow later.
Qatar Airways has ordered up to 50 of the new freighters, which Boeing will launch in February 2022.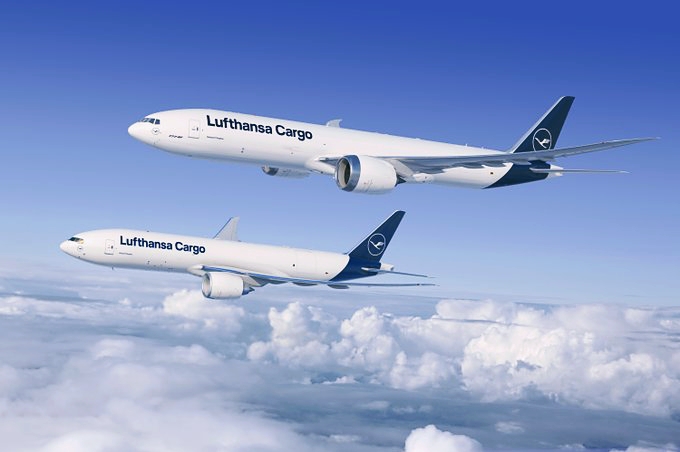 Ethiopian Airways signed an MoU for five of the freighters in March.Airbus, a competitor, has also launched a new freighter to capitalise on the cargo boom.
Air France-KLM, Singapore Airlines , and lessor ALC have all placed orders for the new freighter variant of the A350 widebody, which was unveiled in July 2021.
Stay Connected with us!