All ATCs, including Pakistani ATCs, cooperated fully in the evacuation mission in New Delhi, according to an Air India pilot.
In the early hours of Sunday, a special Air India evacuation flight carrying 250 Indians arrived at the Delhi airport.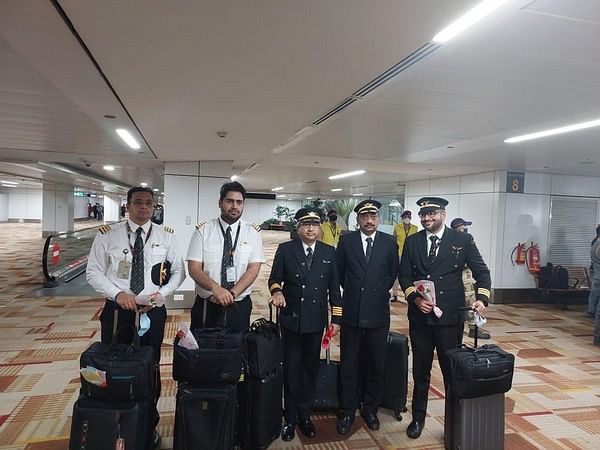 From Bucharest to Delhi Airport, Air India's AI-1942 operates as a special charter trip. After arriving at the Delhi airport, Captain Achint Bhardwaj, the aircraft's pilot-in-command and said that all Air Traffic Control (ATC), including Pakistan, provided assistance throughout the evacuation mission.
"Intriguingly, we received good cooperation from all ATC networks from Romania to Delhi and back, as well as from Pakistan to Tehran, where Pakistan allowed us a direct route without asking because the straight path saved us time," Anchit Bhardwaj said.
On board the special Air India plane were more than two dozen crew members.
Taking them (Indian students) back to their homeland was a once-in-a-lifetime opportunity for us.
When asked about the hurdles he faced, Captain Anchit Bhardwaj remarked, "We are glad to accomplish this process on schedule."

"We don't travel through Romania; instead, we fly through Europe via Romania."
However, the AI Capt said it was well coordinated with ATC and the government.
Union Civil Aviation Minister Jyotiraditya Scindia and Minister of State for External Affairs V Muraleedharan welcome Indian nationals who were safely evacuated from Ukraine via Bucharest (Romania) at Delhi airport.
Prime Minister Narendra Modi spoke to Ukrainian President Volodymyr Zelensky on Saturday and expressed India's great concern for the safety of Indian residents in Ukraine, notably students. He asked Ukrainian authorities to make it easier for Indian nationals to be evacuated quickly and safely.
Stay Informed with us!