DELHI- To bolster the Maintenance, Repair, and Overhaul (MRO) sector in India, Airbus is collaborating with Hindustan Aeronautics Limited (HAL) to facilitate their foray into servicing A320 family commercial aircraft.
This collaboration aligns with Airbus' dedication to fostering the comprehensive advancement of India's aviation ecosystem.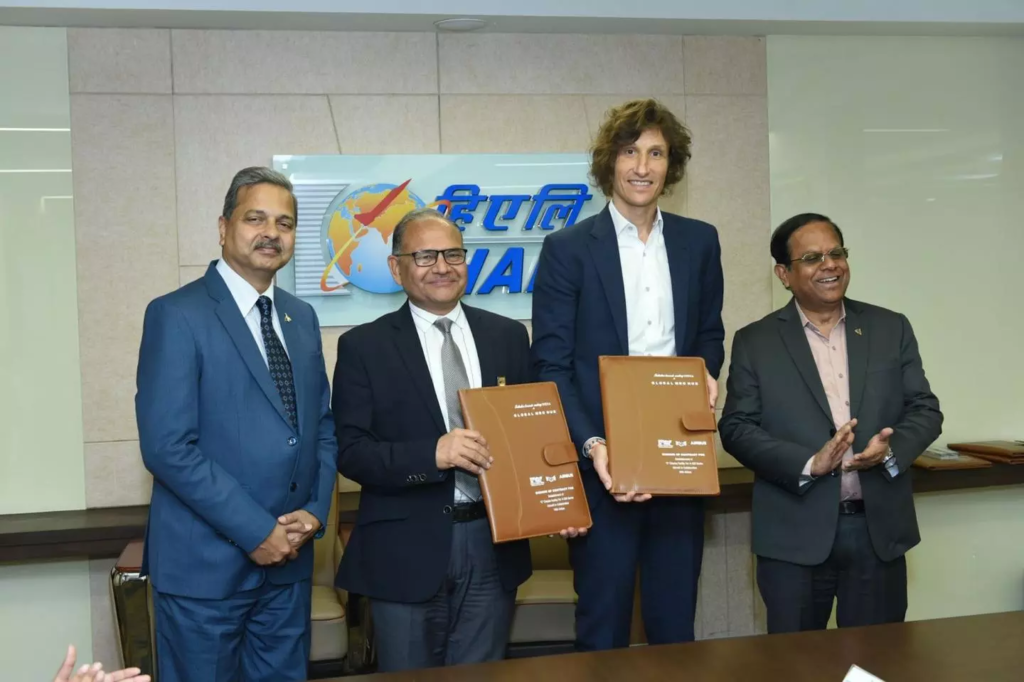 Airbus HAL MRO for A320
By joining forces, Airbus aims to assist HAL in capitalizing on the increasing need for MRO services, particularly for the expanding commercial fleet in India, with a focus on the A320 family of aircraft that has played a pivotal role in making air travel more accessible in the country.
Saket Chaturvedi, CEO (MiG Compex) at HAL, expressed the vision of establishing an integrated MRO hub in the country to offer airlines an efficient MRO solution.
He emphasized that this initiative by HAL Nashik aligns with civil-military convergence and the Make in India mission of the Government of India.
Rémi Maillard, President and Managing Director of Airbus India and South Asia, reiterated Airbus' commitment to fostering the aviation ecosystem in India.
He highlighted that the development of a robust MRO infrastructure is a crucial component of this commitment. Maillard emphasized that an indigenous MRO infrastructure would streamline aircraft operations for airlines and contribute to the government's goal of making India a global aviation hub.
Recognizing HAL's extensive experience in the aerospace industry, he expressed confidence in its ability to catalyze the growth of this sector.
Support from European Planemaker
As part of the agreement, Airbus will supply HAL with the A320 family tool package and extend specialized consulting services to facilitate HAL's establishment of an MRO.
Additionally, Airbus will grant HAL access to AirbusWorld, a digital platform providing support, technical data, and training solutions.
HAL's Nashik division, equipped with DGCA-approved three hangars and skilled manpower derived from their defense activities, possesses capabilities in civil MRO.
Stay tuned with us. Further, follow us on social media for the latest updates.
Also Read: US Airlines, Including American, United, Delta, and Southwest, want you to Dress Properly – Aviation A2Z
Join us on Telegram Group for the Latest Aviation Updates. Subsequently, follow us on Google News.