FORT WORTH- American Airlines Cargo (AA) has unveiled an expanded winter schedule that includes over 12,500 roundtrip widebody flights operating between November 2023 and March 2024.
The airline is increasing the frequency of flights in all its major international markets, with a significant portion of over 6,900 widebody flights dedicated to trans-Atlantic routes. This represents a substantial increase of more than 1,100 flights compared to the same season in the previous year.
American Airlines Widebody Cargo Flights
Of these trans-Atlantic flights, approximately half of the increase is attributed to routes between London Heathrow (LHR) and key U.S. destinations.
This includes 490 more flights compared to the previous winter season, with Charlotte Douglas International Airport (CLT), Chicago O'Hare International Airport (ORD), Dallas/Fort Worth International Airport (DFW), John F. Kennedy International Airport (JFK), and Los Angeles International Airport (LAX) experiencing the most significant year-over-year growth.
Additional routes of note between Europe and the U.S. include flights from Barcelona Airport (BCN) to Philadelphia International Airport (PHL), Dublin Airport (DUB) to Dallas/Fort Worth International Airport (DFW), Rome Fiumicino Airport (FCO) to DFW, Lisbon Airport (LIS) to PHL, and Madrid-Barajas Airport (MAD) to Charlotte Douglas International Airport (CLT).
These routes were previously only available seasonally in the summer but are now operating year-round.
Peak Rise in Demands
American Airlines is not only increasing widebody flights in the European market. In Latin America, Buenos Aires Ezeiza Airport (EZE) is experiencing the most significant growth, with additional services to DFW, Miami International Airport (MIA), and John F. Kennedy International Airport (JFK).
The number of widebody flights between EZE and MIA has increased by 100 compared to the previous winter.
In the Asia-Pacific region, American Airlines is launching a new winter route from Los Angeles International Airport (LAX) to Auckland Airport (AKL).
The service between DFW and Tokyo Haneda Airport (HND) will be available year-round, and the frequency of flights between LAX and HND will increase to two flights per day.
Overall, the number of flights in the Asia-Pacific region has risen by more than 370 compared to the previous year.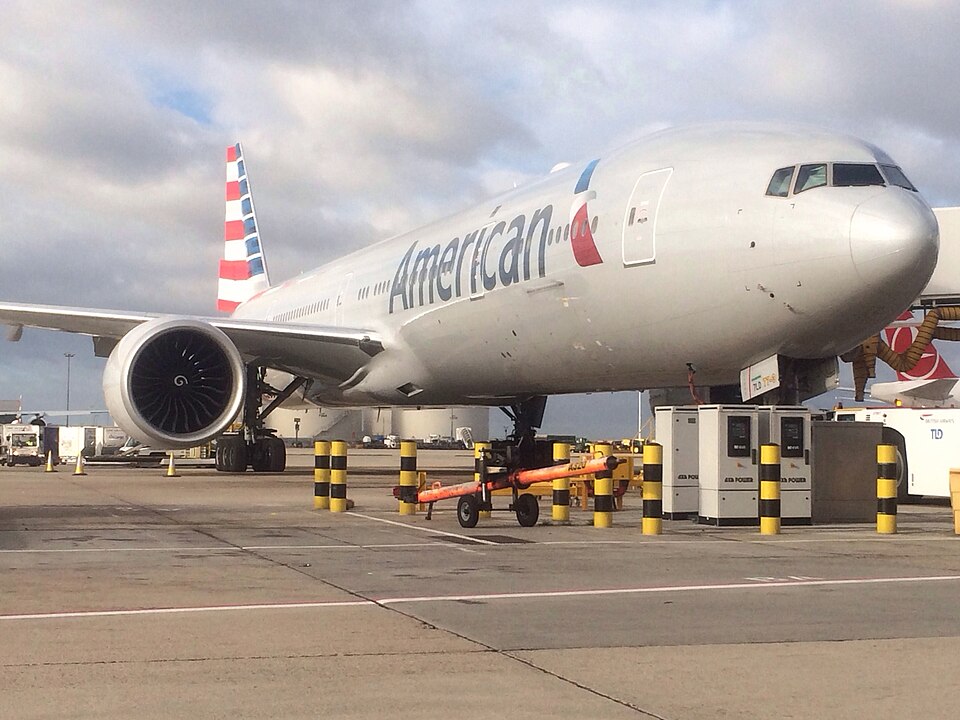 Executive Insights
Roger Samways, Vice President of Commercial at American Airlines Cargo, expressed enthusiasm about the expanded widebody service for critical cargo routes during the winter season.
He stated, "These additional flight frequencies enable us to provide our customers with more cargo capacity on significant routes. Combined with our extensive U.S. domestic network and trucking schedule, this allows us to offer a broader range of solutions for seamlessly transporting cargo around the world."
American Airlines Cargo offers a comprehensive range of services and priorities to facilitate the transportation of various types of cargo within its domestic and international network.
This includes the availability of temperature-controlled capabilities in over 180 markets. Additionally, the carrier maintains a robust trucking network that enhances route options and connections for freight transportation.
Stay tuned with us. Further, follow us on social media for the latest updates.
Also Read: US Airlines, Including American, United, Delta, and Southwest, want you to Dress Properly – Aviation A2Z
Join us on Telegram Group for the Latest Aviation Updates. Subsequently, follow us on Google News.