NEW YORK- The Delhi police have initiated legal proceedings against an individual accused of causing a disturbance and verbally abusing the flight crew on a Tata Group-owned Indian FSC Air India (AI) flight from New York (JFK) to Delhi (DEL).
A case has been officially registered against a passenger who, while on board an Air India flight, engaged in disruptive behavior and used offensive language, particularly directed at the female cabin crew members.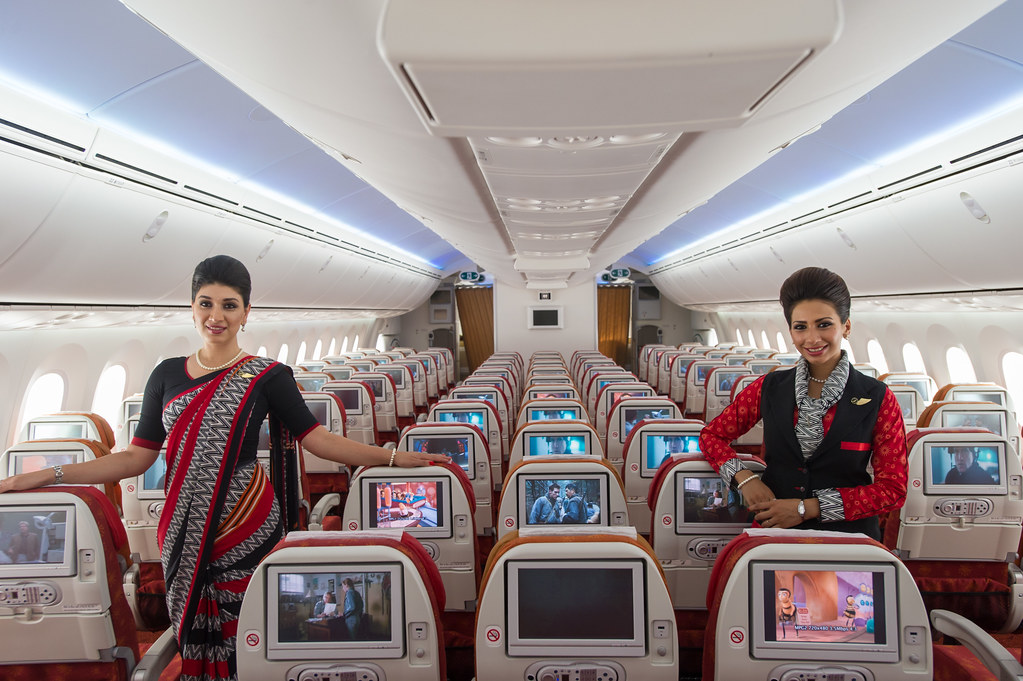 Air India Crew Abused
The complaint from the victim cabin crew staff prompted the registration of the case, which occurred at Delhi's IGI Airport Police station on October 1.
In her formal complaint, the cabin crew member stated that she was fulfilling her duties in the Economy class cabin when a passenger named Abhinav Sharma, hailing from Jalandhar, Punjab, and traveling on Air India Flight AI102, began making inappropriate remarks and verbally abusing both fellow passengers and crew members.
Over time, the individual in question escalated their disruptive behavior, engaging in verbal abuse towards fellow passengers. Initially, the cabin supervisor issued an oral warning, which was subsequently followed by a written warning in an attempt to curb the unruly behavior.
Nevertheless, the passenger persisted in making racist remarks and displaying disrespect towards the country (India), prompting the cabin crew to take measures to restrain him.
The Delhi police took action by registering a case against this passenger on October 1, under section 509 of the Indian Penal Code (IPC) and sections 22/23 of the Aircraft Act. An investigation into the incident is currently underway.
Similar Incident
According to a lawsuit filed in Brooklyn Federal Court, a passenger on a Delta Air Lines (DL) flight allegedly consumed numerous alcoholic drinks, including at least 10 vodka drinks and a glass of wine, before inappropriately touching a 16-year-old girl and her mother.
The lawsuit claims that during the almost 9-hour flight from New York (JFK) Airport, the flight attendants "blatantly ignored" the pleas for help from the affected passengers, even when they requested the passenger's alcohol service stop.
"What happened to them during a flight was not just a nightmare. It was completely preventable," said the family's lawyer, Evan Brustein, of the July 26, 2022 trip.
According to lawsuit documents submitted on Tuesday in a Brooklyn Federal lawsuit, flight attendants on a nightmare journey out of JFK Airport "blatantly ignored" the couple's cries for assistance. This also includes a demand to stop providing the abuser with alcohol.
Despite his state, the flight staff is facing accusations of serving vodka to a visibly intoxicated man.
According to media reports, when the mother expressed her concern, a flight attendant dismissed her complaint and told her to "be patient."
The man, whose identity remains unknown, claimed to be from Connecticut. He went to the restroom and could be heard vomiting before returning with a glass of wine, as stated by the mother and her daughter.
Rather than relocating the intoxicated man to a different seat, a flight attendant allegedly instructed him to stop communicating with the victims.
Stay tuned with us. Further, follow us on social media for the latest updates.
Also Read: US Airlines, Including American, United, Delta, and Southwest, want you to Dress Properly – Aviation A2Z
Join us on Telegram Group for the Latest Aviation Updates. Subsequently, follow us on Google News.