NEW DELHI- On Monday (September 25, 2023), the Air France-KLM Group announced that Tata Communications has become a part of its corporate sustainable aviation fuel (SAF) initiative to advance and foster the adoption of this eco-friendly fuel.
According to AF-KLM, Tata Communications is the inaugural global corporation from India to participate in this program, dedicated to promoting SAF and thereby aiding in reducing aviation-generated CO2 emissions.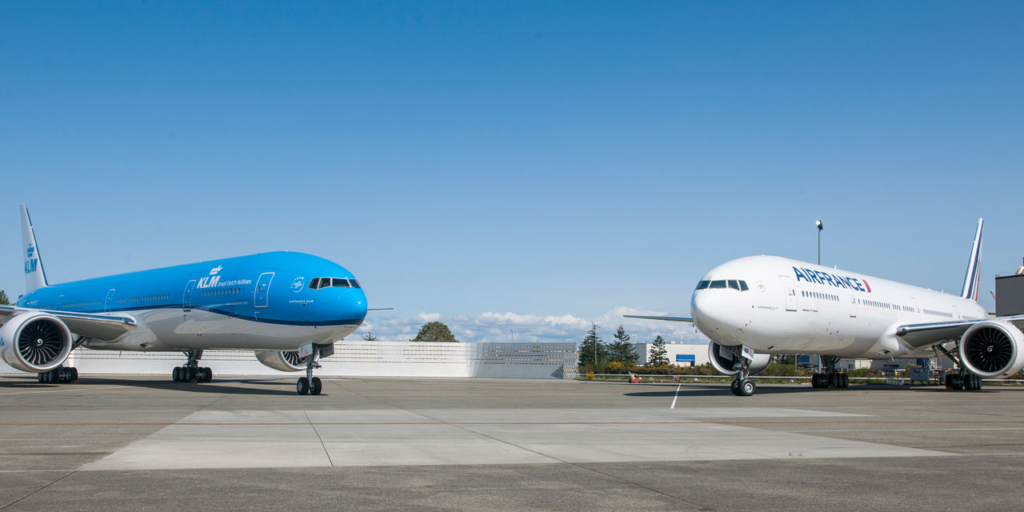 Reducing Co2 Emission
"While sustainable aviation fuel (SAF) is widely regarded as one of the most impactful means of reducing CO2 emissions within the aviation sector, its production remains quite limited at present. In 2022, SAF accounted for merely 0.1% of the global jet fuel consumption.
Air France-KLM's corporate SAF initiative serves as a platform for collaboration with organizations aimed at accelerating SAF production and adoption. The SAF projects chosen by Air France-KLM have demonstrated a minimum 75% reduction in CO2 emissions compared to conventional jet fuel over the product's entire lifecycle.
Claude Sarre, Air France-KLM's General Manager for the Indian subcontinent, expressed.
"The endeavor to decarbonize aviation presents a multitude of challenges, necessitating collaborative efforts within the industry and exploring innovative solutions to mitigate environmental impacts. We take great pride in welcoming Tata Communications to the Air France-KLM Corporate SAF Program."
"This partnership carries significant weight in raising awareness and addressing the aviation sector's sustainability challenges. Tata Communications has demonstrated a strong commitment to environmental preservation, and we are pleased to embark on this journey with them in India, taking the initial steps towards a more sustainable aviation future," added Sarre.
Executive Insights
Kim Bybjerg, the Vice President and Head of Continental Europe at Tata Communications stated, "In line with our commitment to achieving Net Zero emissions by 2035, we are strategically reshaping our approach to business travel for the sake of a sustainable planet.
Among our initiatives is adopting Sustainable Aviation Fuel (SAF) to curtail our carbon footprint. I am delighted to announce our partnership with Air France-KLM and other prominent airlines, with whom we will employ SAF on designated flight routes.
We believe that our adoption of SAF will serve as an example, inspiring our employees and other organizations to embrace sustainable travel."
SAF stands out as one of the most promising solutions for reducing CO₂ emissions in the aviation sector.
Presently, SAF is derived from sources such as used cooking oils, waste materials, or agricultural and forestry residues. Sustainable synthetic aviation fuels will become available, produced from hydrogen and carbon captured from the atmosphere.
Stay tuned with us. Further, follow us on social media for the latest updates.
Also Read: US Airlines, Including American, United, Delta, and Southwest, want you to Dress Properly – Aviation A2Z
Join us on Telegram Group for the Latest Aviation Updates. Subsequently, follow us on Google News.