DALLAS- Southwest Airlines (WN) is delighted to mark its acknowledgment in 2023 as one of 'America's Most Innovative Companies' by Fortune.
The selection process involved a survey conducted by Fortune, which gathered input from innovation experts, human resources executives, and employees to identify the most innovative companies in the United States.
Southwest innovation pillars
Product Innovation: Involves a comprehensive examination and assessment of a company's products and services, focusing on factors like their appeal and user-friendliness.
Process Innovation: Encompasses enhancements made to the internal workflows, incorporating novel tools and techniques to improve efficiency.
Innovation Culture: Refers to the extent to which a company nurtures an environment that encourages creativity and entrepreneurial spirit.
Tony Roach, Senior Vice President of Marketing and Customer Experience, emphasized Southwest's commitment to staying attuned to the evolving needs of customers and employees. He noted the airline's rich history of innovation, highlighting their pioneering move as the first airline to introduce paperless tickets.
Southwest continues its innovative journey by finding new ways to enhance the travel experience and reduce hassles. Throughout these endeavors, the company remains dedicated to its core identity as the airline with a strong sense of empathy and connection.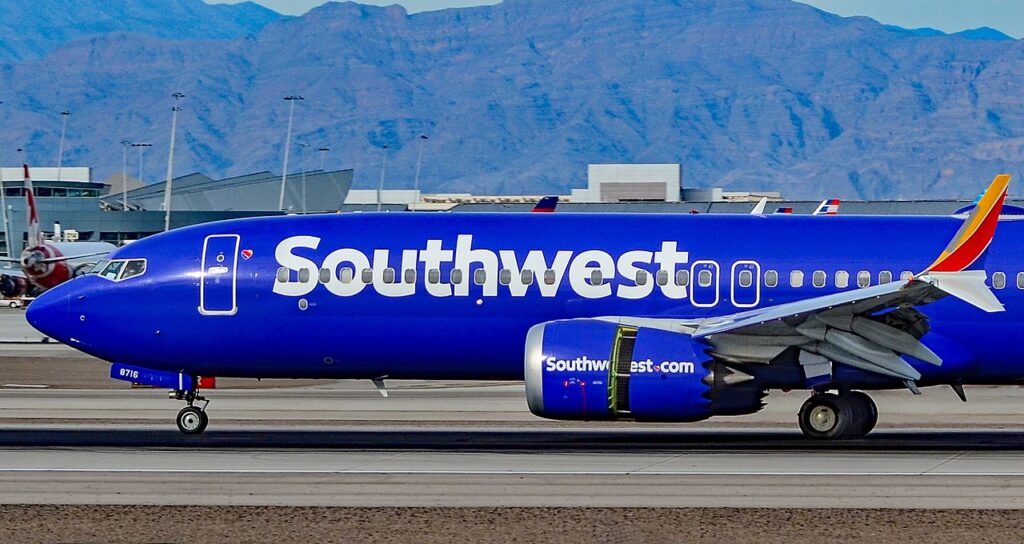 Highlighting Innovative Initiatives at Southwest Airlines
Enhancing In-Flight Connectivity: Improving WiFi connectivity on board, installing in-seat power on newly delivered aircraft, and expanding entertainment options, along with a wider range of refreshments.
Revamping the Flight Credit Policy: Introducing an industry-first policy among major U.S. airlines eliminates expiration dates for all Southwest flight credits and allows customers to preserve their invested credits for future travel. This complements Southwest's existing customer-friendly features, such as two free checked bags, no change fees, and free same-day standby for all fares.
Expanding Digital Self-Service: Enabling additional self-service options for customers, including the ability to purchase Upgraded Boarding for A1-A15 positions (when available) via the Southwest app and website, adding lap children during booking, and modifying both legs of a flight using the app.
Weather Event Notifications: Launching on-demand notifications to keep customers informed during weather events, providing proactive updates and rebooking options through text messages and emails.
Improved Airport Signage: Enhancing airport signage to facilitate easier navigation for customers, directing them precisely to their desired locations.
Innovation Stations: Establishing Innovation Stations at airports, where employees actively collaborate to identify challenges and devise solutions, aiming to enhance the overall customer and employee experience.
Enhanced Department Integration: Integrating flight scheduling and day-to-day operations teams into a unified department to bolster network resilience and reliability.
Strengthened Airport Infrastructure: Reinforcing airport infrastructure by increasing equipment availability and implementing new tools to provide real-time insights into operational conditions.
A Unique Organizational Culture: Cultivating a distinctive corporate culture across all facets of the business, from celebrating employees to delivering next-level hospitality to customers.
Stay tuned with us. Further, follow us on social media for the latest updates.
Also Read: US Airlines, Including American, United, Delta, and Southwest, want you to Dress Properly – Aviation A2Z
Join us on Telegram Group for the Latest Aviation Updates. Subsequently, follow us on Google News.