NEW YORK- Chicago-based United Airlines (UA) flight from New York (EWR) to Berlin (BER) has made an emergency landing at Dublin (DUB) due to onboard medical issues.
The US carrier operates daily flights between JFK and BER. Further, it deploys the old Boeing 767 on this route.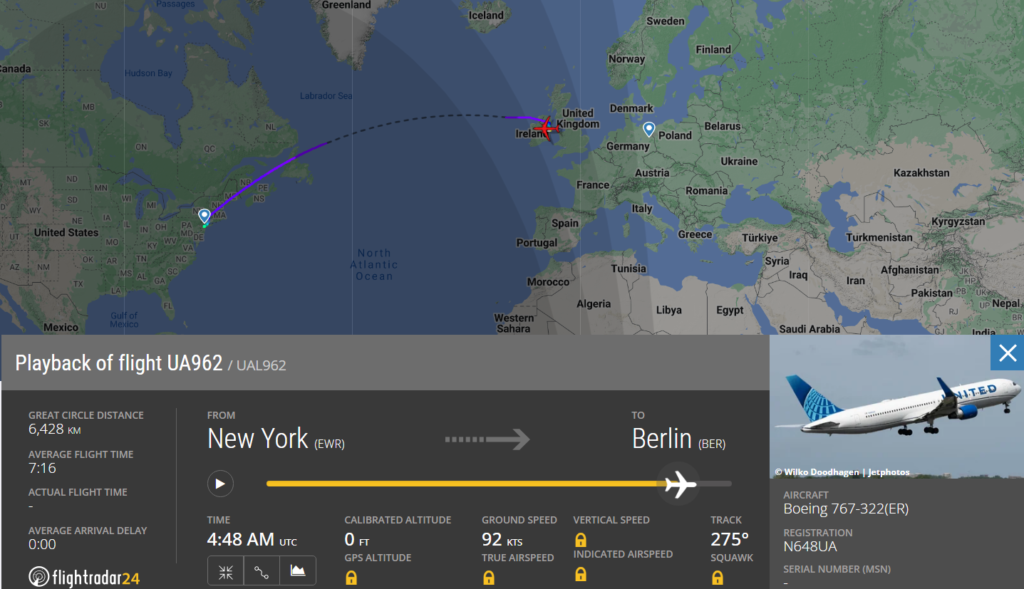 United New York-Berlin Emergency Landing
The flight landed safely at the time of writing this post. Now, let us establish the flight timeline with the help of FlightRadar24 (FR24) data.
United Airlines flight UA962 took off from Newark Liberty Airport (EWR) in New York at 11:09 PM UTC with a delay of one hour and 30 minutes.
After being airborne for almost five hours and 20 minutes, the flight declared a medical emergency. At that point, the flight was over Northern Ireland territory, and the crew decided to divert to Dublin Airport (DUB), where they had appropriate facilities to handle such situations.
The flight crew then diverted to DUB and safely landed at around 4:48 PM UTC. Further, the flight is expected to remain on the ground for a couple of hours. Later, it will depart again and reach Berlin, Germany.
The aircraft involved in this incident is a Boeing 767-300ER, registered as N648UA. It is a 31.2-year-old aircraft and is powered by two Pratt and Whitney PW4000 engines.
UPDATE 1:- The United plane took off again at around 7: 23 AM UTC, approximately two hours and 30 minutes later from its arrival at DUB.
UPDATE 1:- The flight landed safely at BER at around 9:11 AM UTC. It is airborne for its return flight to New York (EWR) and is expected to arrive there at 3:07 PM local time.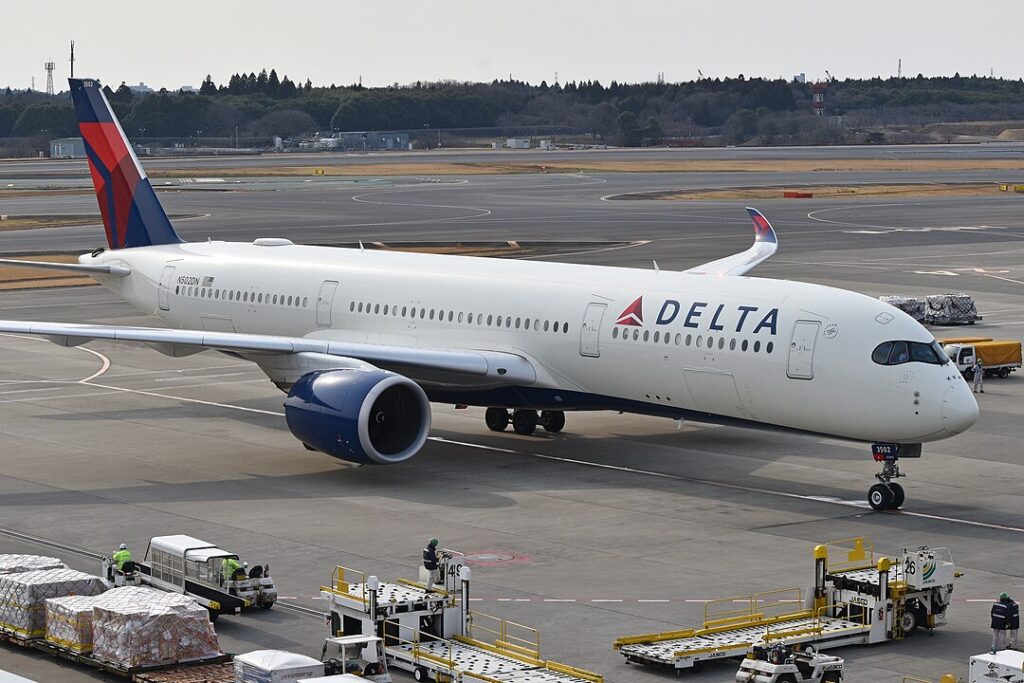 Similar Incident
Delta Air Lines (DL) flight DL194, en route from Atlanta (ATL) to Barcelona (BCN), had to make an unexpected turnaround on September 1, 2023, after a passenger experienced a severe bout of diarrhea that affected the entire aircraft.
The Airbus A350 had been flying for two hours towards Spain when the pilot communicated to air traffic control about a "biohazard issue" that required an immediate return
The incident occurred over Virginia, prompting the airline to instruct the pilots to head back to Atlanta. Upon landing, passengers were required to disembark.
At the same time, Delta thoroughly cleaned the aircraft and assembled a new crew, as the original crew had exceeded their duty hours. The same plane was used for the rescheduled departure at 2:57 a.m. on Saturday morning.
This unexpected diversion caused an eight-hour delay, and passengers eventually reached Barcelona at 5:10 p.m.
The FAA flight strip documented the reason for the diversion as "Divert to ATL — passenger diarrhea all over aircraft — biohazard," which was corroborated by air traffic control communications, with one controller stating, "It's just a biohazard issue, we had a passenger who had diarrhea all the way through the airplane."
Stay tuned with us. Further, follow us on social media for the latest updates.
Also Read: US Airlines, Including American, United, Delta, and Southwest, want you to Dress Properly – Aviation A2Z
Join us on Telegram Group for the Latest Aviation Updates. Subsequently, follow us on Google News.