LONDON- Starting from September 6th, tickets for Virgin Atlantic (VS) flights to Sao Paulo, Brazil, will be available for purchase. This exciting new route is scheduled to operate daily from May 13th, 2024, using a Boeing 787 aircraft.
The flight duration is approximately 11 hours and 55 minutes, and this marks the airline's first-ever route to the South American continent. Return Economy fares will commence from £686 per person return.
Virgin Atlantic London to Sao Paulo Flights
São Paulo, being one of the world's most populous cities, holds the allure of multinational businesses, catering to corporate customers and business travelers seeking Virgin Atlantic's distinctive service.
The city's reputation as Brazil's culinary capital and its vibrant arts and cultural scene promises an immersive experience for leisure travelers.
The city's prominence as South America's leading import and export nation positions São Paulo as a valuable cargo route.
Virgin Atlantic anticipates transporting significant shipments of car parts, pharmaceuticals, food, and agricultural products, contributing to an annual trade value of £7.7 billion** between the two countries.
First-Ever South American Destination
São Paulo is a vital gateway to South America and a pivotal hub in Brazil for Virgin Atlantic's codeshare partner and South America's largest airline, LATAM.
This partnership facilitates onward connections to over 50 destinations in South America, including cities like Rio de Janeiro, Salvador, and Florianopolis.
This arrangement also includes benefits such as loyalty rewards accumulation and recently introduced redemption options for Flying Club members.
The alliance with SkyTeam partner Aerolineas Argentinas enables smooth connections from São Paulo to Buenos Aires, offering Flying Club passengers points accrual and redemption opportunities.
Moreover, Virgin Atlantic customers can extend their travels throughout Brazil, connecting onward with GOL and Azul.
Passengers traveling from São Paulo to London Heathrow will have the convenience of seamless connections to Virgin Atlantic's global destinations through Terminal 3, which houses the acclaimed Clubhouse. This includes cities like Tel Aviv, Delhi, Mumbai, and Shanghai.
Executive Insights
Juha Jarvinen, the Chief Commercial Officer at Virgin Atlantic, shared his thoughts on this development:
"The countdown has officially commenced for our eagerly awaited arrival in Sao Paulo. It's a fitting milestone as we mark our 40th year, entering a new continent in South America. This expansion reflects Virgin Atlantic's ongoing commitment to network growth. São Paulo perfectly aligns with our profile, being a vibrant hub of culture and adventure that caters to the diverse preferences of our esteemed customer base.
Our partnership with LATAM will serve as a key that unlocks access to additional destinations within Brazil and across South America, facilitated by our SkyTeam partner Aerolineas Argentinas. This partnership opens up a realm of exciting possibilities for travelers who opt to fly with Virgin Atlantic."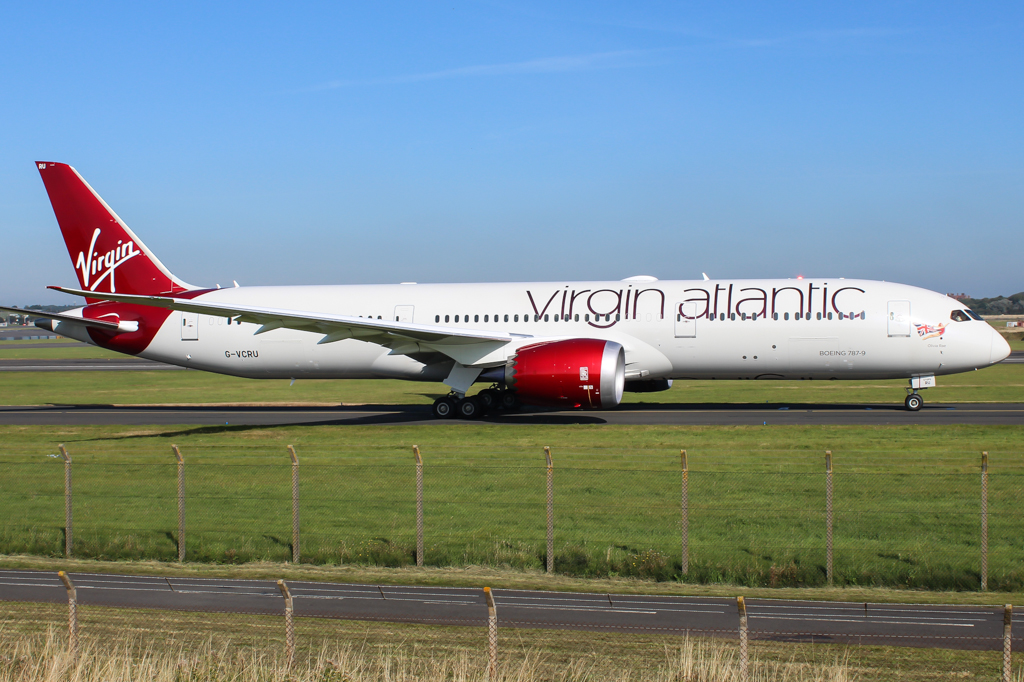 Other New Routes
In May, Virgin Atlantic unveiled an array of new and captivating routes spanning three continents, strategically tapping into the sustained demand for international travel.
In conjunction with the exciting addition of São Paulo, another significant expansion is on the horizon as Bengaluru (Bangalore) becomes the airline's third destination in India and marks its fourth daily service to the country.
This reflects a remarkable 250% increase in Virgin Atlantic's capacity to India since 2019, signifying its most substantial growth area outside of the United States.
Anticipated to take off in the summer of 2024, this new route addition will contribute to an impressive total of 500,000 annual seats connecting the UK and India.
Additionally, through a deepening partnership with IndiGo, India's prominent airline, Virgin Atlantic, will provide access to 34 destinations across the nation.
In a bid to enhance premium winter sun opportunities for travelers, the airline is set to re-establish services to Dubai starting in October 2023.
Furthermore, a novel seasonal route is in the pipeline, connecting Manchester Airport – the airline's northern home – to Las Vegas, scheduled to commence in June 2024.
Altogether, this network expansion translates to a remarkable increase of 250,000 additional seats across the Virgin Atlantic network when compared to figures from 2019.
Stay tuned with us. Further, follow us on social media for the latest updates.
Also Read: US Airlines, Including American, United, Delta, and Southwest, want you to Dress Properly – Aviation A2Z
Join us on Telegram Group for the Latest Aviation Updates. Subsequently, follow us on Google News.