NEWARK- Chicago-based carrier United Airlines (UA) has a wide array of available award spaces for travel between the US and India.
You have the option to depart from San Francisco, Chicago, or Newark and connect to these cities, heading on to destinations like Delhi, with some limited availability also for Mumbai. There are at least two business class seats open on a daily basis until the end of the schedule, flags Viewfromthewing.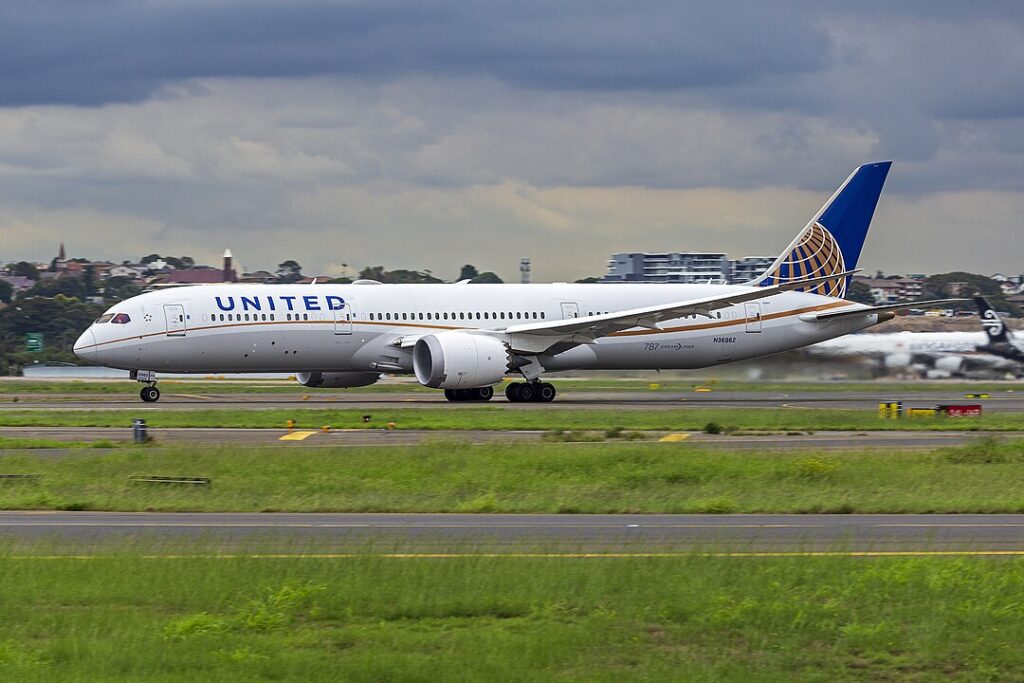 United Business Class Awards
Starting on Saturday, October 28, 2023, United Airlines will commence operations with two daily flights departing from Newark (EWR) to New Delhi (DEL).
United Airlines is a member of the Star Alliance network and is typically accessible through other programs such as Air Canada Aeroplan or Avianca LifeMiles.
Nonetheless, the observation reveals that these award opportunities are accessible only through United Airlines MileagePlus, reports Award wallet.
Incorporating your home airport as the point of origin or as a final destination aside from New Delhi (DEL) should not result in an increase in the rate of 80k to 88k miles—this is, of course, based on the availability of saver award seats for the other legs of the journey.
For those with a lower balance in their United Airlines MileagePlus account who wish to reserve one of these awards, there are numerous ways to augment your balance swiftly.
The pricing for these awards stands at 88,000 miles per leg for MileagePlus members without elite status or a co-branded credit card. Alternatively, others may discover that the awards are priced at 80,000 miles.
These awards appear exclusively reserved through United and are not accessible via other loyalty programs. Both Chase and Bilt points can be transferred to United. It's important to note that this availability is not anticipated to persist.
Securing your booking without delay is advisable, and remember that canceling and reinstating points carries no fees.
Additional Newark Delhi Flights
Chicago-based major US Carrier United Airlines (UA) has added one more non-stop daily flight between Newark (EWR) and Delhi (DEL) to enhance the connectivity between the two democratic countries.
As a result of Russia's invasion of Ukraine, the airline is compelled to initiate an additional flight. Primarily due to the inability to traverse Russian Airspace. Subsequently, this situation has resulted in the closure of numerous routes.
United Airlines has announced its largest-ever schedule from New Delhi to Newark, with plans to offer two daily flights starting October 28.
This move comes as the airline aims to strengthen its presence in India and cater to the growing demand for travel between the two cities.
The airline's new service will commence with the IATA winter season and will be operated using the Boeing 787-9 aircraft. The flight timings for the two daily flights are as follows:
UA816: Departs Newark at 09:40 and arrives in Delhi at 11:10 (+1 day); scheduled for 15 hours.
UA817: Leaves Delhi at 13:15 and lands in Newark at 19:40 (same day); scheduled for 16 hours and 55 minutes.
Stay tuned with us. Further, follow us on social media for the latest updates.
Also Read: US Airlines, Including American, United, Delta, and Southwest, want you to Dress Properly – Aviation A2Z
Join us on Telegram Group for the Latest Aviation Updates. Subsequently, follow us on Google News.