SYDNEY- Addressing a Senate select committee focused on the cost of living, Qantas (QF) CEO Alan Joyce acknowledged the public's concerns over the airline's recently declared record profit of $2.47 billion, particularly given the ongoing cost of living challenges.
Joyce, the sole ASX-100 CEO summoned for this inquiry, noted that airfare rates have been in decline since the industry was deregulated during the 1990s.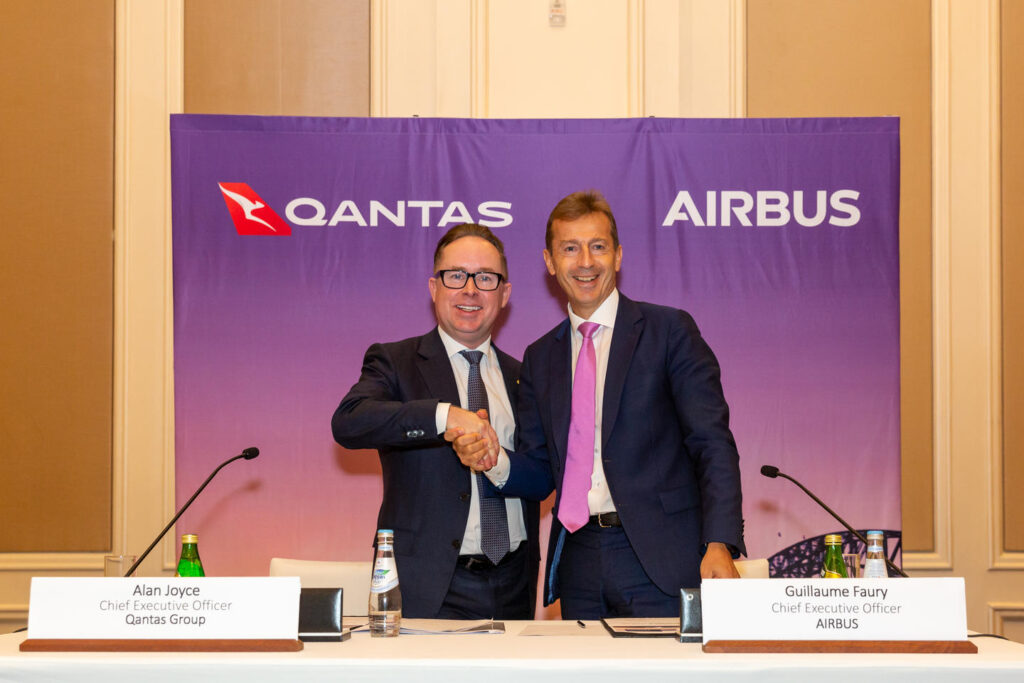 Qantas CEO on Profits
He highlighted the current atmosphere of critique directed at corporate profits, largely driven by the concurrent burden of increased living expenses, stating,
"There is a lot of scrutiny on corporate earnings in light of the ongoing cost of living pressures, and we recognize that. In the case of Qantas, we've invested significant consideration into striking a balance between the needs of our stakeholders: those who rely on us, including our staff, customers, and shareholders."
This marked Joyce's first appearance before the Senate in nine years.
He referenced instances such as $340 million in non-executive employee bonuses and the 17th network sale of the Qantas group throughout the year as examples of the carrier's endeavors to involve both customers and staff in the shared benefits derived from its profits.
Criticism By Minister
Senator Tony Sheldon, a member of the Labor Party who has consistently expressed criticisms towards Joyce and who previously held significant roles within the Transport Workers Union, asserted last week that the airline had undergone a negative transformation under Joyce's leadership. Sheldon emphasized the necessity for Joyce to be held accountable.
"With almost a decade of avoiding parliamentary scrutiny, even after receiving a $2.7 billion unrestricted bailout from the Morrison government, Joyce is confronted with considerable responsibility."

Sheldon remarked
During his testimony, Joyce highlighted the considerable reduction in airfare rates, citing a decline of up to 50 percent since the industry was deregulated in the 1990s when adjusted for inflation.
In his opening statement, he noted, "There are not many goods or services that can boast such a reduction."
He reaffirmed his earlier statements regarding airfares reaching their highest point during the peak of the COVID-19 pandemic in December. Furthermore, he indicated that airfares are currently on a downward trajectory as airlines continue to increase their operational capacities.
CEO Demands Better Regulation
"In the present day, when adjusted for inflation, international airfares are approximately 10 percent higher compared to the pre-COVID period. Meanwhile, domestic airfares have risen by about 4 percent. Notably, for Qantas and Jetstar (JQ), our domestic operations have now surpassed their pre-COVID levels," remarked Joyce.
Drawing attention to the need for action, Joyce emphasized that the government should address Australia's airports' regulatory landscape if it aims to exert downward pressure on airfare costs.
"Australia's monopolistic airports rank among the most profitable globally – and ultimately, it's the passengers who bear the costs. Our profit margin stands at 13 percent. Prior to its acquisition, Sydney Airport's margin was approximately 40 percent," highlighted Joyce in his opening statement.
Joyce advocated for the forthcoming Aviation White Paper to include considerations for policies that can facilitate the resolution of commercial disputes between airlines and airports. He believes this will stimulate growth and consequently lead to a reduction in airfares.
He also called upon the government to devise a policy framework that fosters the establishment of a local and sustainable aviation fuel industry, thus generating employment opportunities and economic advancement for regional Australia and the broader economy.
Qantas and Airbus have already jointly committed $400 million to spearhead the development of such a local industry.
Double Down on Qatar Airways
Joyce also firmly restated his stance against granting Qatar Airways (QR) additional flights to Australia, echoing Assistant Treasurer Stephen Jones' remarks, who indicated that the government's decision to deny the Doha-based airline's request aimed to safeguard the profitability of local airfares.
"We firmly believe that Australia should prioritize its national interests," asserted Joyce.
He referred to a recent example of Qantas experiencing a bilateral air rights refusal in Fiji, using it to illustrate that such rejections are not uncommon.
Joyce noted that if Qatar Airways had been granted the ability to increase its flights to 21 services per week, it could have contributed up to an additional $800 million in revenue to the tourism sector.
Joyce further elaborated that Qatar Airways could augment its capacity by utilizing larger aircraft to service destinations like Adelaide and Darwin. He emphasized, "There's nothing preventing them from enhancing their capacity to these locations."
Stay tuned with us. Further, follow us on social media for the latest updates.
Also Read: Indian Students Deported Back to Delhi from USA on Delta Flight – Aviation A2Z
Join us on Telegram Group for the Latest Aviation Updates. Subsequently, follow us on Google News.