LONDON- A passenger onboard an easyJet UK (U2) flight who was apprehended and placed under arrest by Cambridgeshire police upon disembarking a plane at Gatwick Airport (LGW) has been subsequently released without any charges being filed.
According to a police spokesperson, "Following the interrogation, the Crown Prosecution Service declined to authorize any charges."
easyJet Passenger Arrested at Gatwick
Nonetheless, the 28-year-old individual from Spalding, who was taken into custody on suspicion of various offenses, including assault resulting in actual bodily harm, has been issued a civil protection order aimed at safeguarding the victim.
Cambridgeshire police shared in a Facebook post that the man was initially detained "on suspicion of committing multiple offenses in Huntingdonshire and Lincolnshire."
In a separate post on the Policing Huntingdonshire Facebook page, it is mentioned, "Occasionally, our responsibilities extend beyond the county, and this was the situation recently when we were informed of an individual who was expected to pass through Gatwick airport."
"He was wanted for a range of offenses involving domestic abuse in Huntingdonshire. Our officers were present to meet him upon his arrival from the airplane, and he was apprehended using handcuffs. Investigations are ongoing," added the post.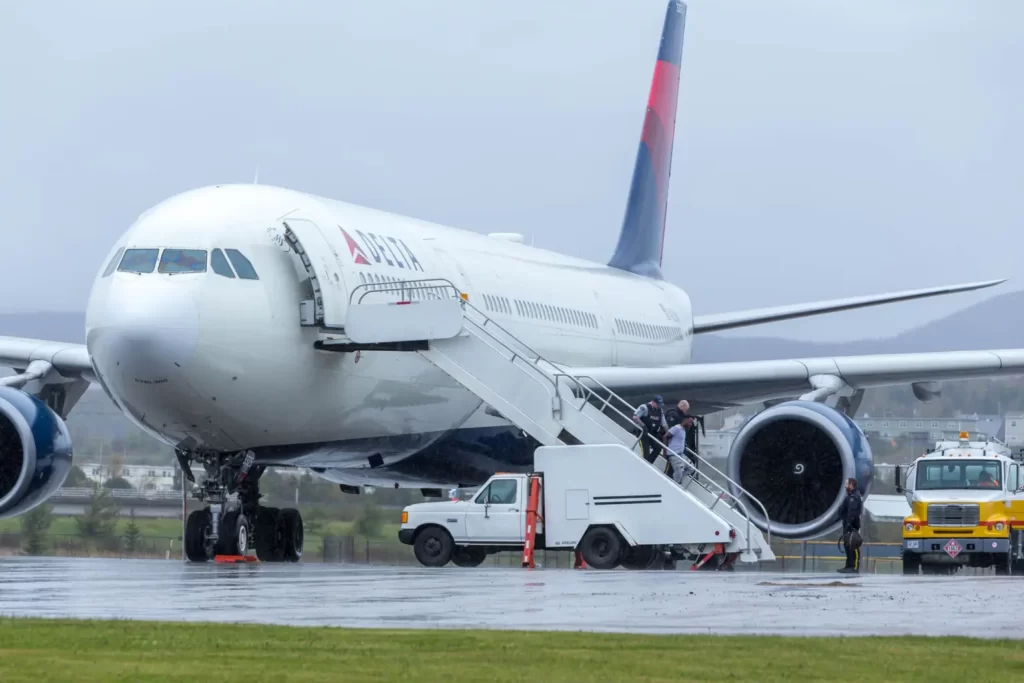 Similar Incident
Passengers aboard a Delta Air Lines (DL) flight took swift action when a restrained and unruly traveler, described as "violent," managed to break free, causing chaos onboard.
The incident occurred during an international flight departing from Paris and headed to Detroit, Michigan. In response to the disruptive behavior shown by a 34-year-old passenger, a Delta flight was diverted to a Canadian airport.
Despite initial restraints, the suspect managed to break free before the plane's touchdown. However, five to six other passengers quickly intervened, subduing the individual until the flight could make an emergency landing.
The incident forced the flight, carrying 261 passengers, to divert to Stephenville Dymond Airport in Newfoundland, Canada, approximately six hours into the journey, as reported by FlightAware.
Stay tuned with us. Further, follow us on social media for the latest updates.
Also Read: US Airlines, Including American, United, Delta, and Southwest, want you to Dress Properly – Aviation A2Z
Join us on Telegram Group for the Latest Aviation Updates. Subsequently, follow us on Google News.