TORONTO- Porter Airlines (PD) is introducing daily flights to the United States (US) utilizing its new Embraer E195-E2 aircraft, with a focus on five Florida destinations.
This unique service offers passengers an elevated travel experience not commonly found with other carriers operating in this market.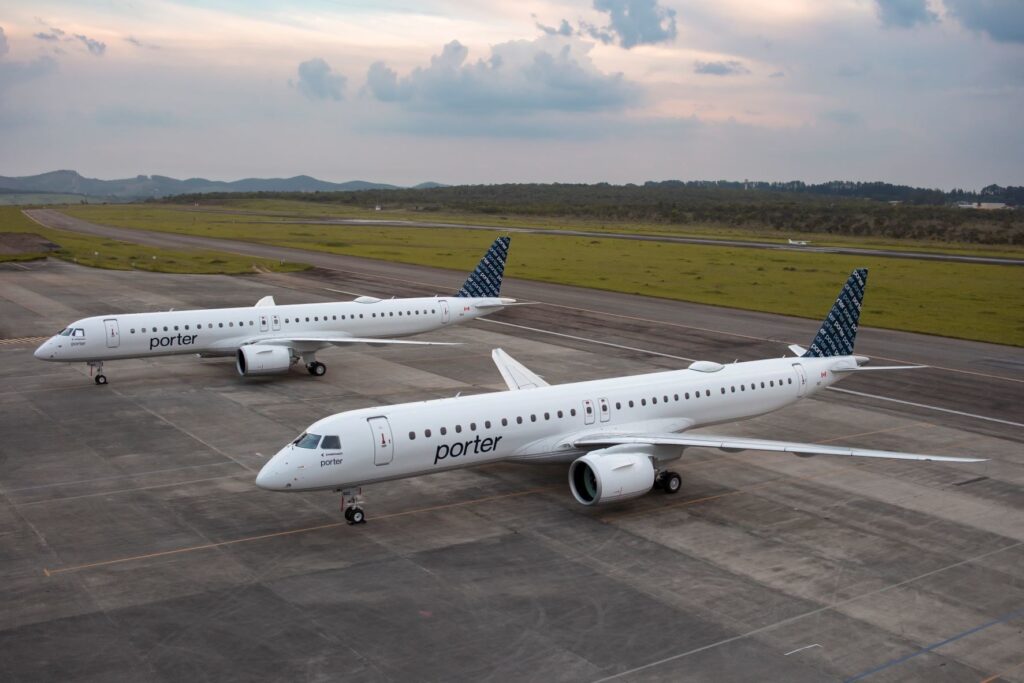 Porter Airlines US Routes
Porter's refined economy offering ensures a distinct journey for travelers.
The routes include flights from Toronto Pearson International Airport (YYZ) to Fort Lauderdale (FLL), Fort Myers (RSW), Miami (MIA), Orlando (MCO), and Tampa (TPA), as well as flights from Ottawa International Airport (YOW) to Fort Lauderdale (FLL) and Orlando (MCO).
Commencing with one daily roundtrip flight for each route.
Given that Canadians comprise the largest segment of international visitors to Florida, they now have the option to travel with an airline that prioritizes elegance, attentiveness, and a delightful flight experience at every stage.
From the moment passengers step onto the aircraft, they encounter authentic hospitality and an enhanced level of in-flight service.
The experience includes complimentary high-speed WiFi, a variety of premium snacks, and complimentary beer and wine served in glassware. For all passengers, these amenities are standard.
Additionally, the option for priority check-in, seats with extra legroom, premium pre-mixed cocktails, and fresh, wholesome meals are provided through the all-inclusive PorterReserve fares or can be individually purchased with PorterClassic fares.
Porter Airlines is introducing its inaugural routes to the United States utilizing its cutting-edge all-economy Embraer E195-E2 aircraft, which accommodates 132 passengers.
This innovative two-by-two seating arrangement offers enhanced comfort to passengers and distinguishes Porter as the sole airline providing flights without middle seats on all its flights.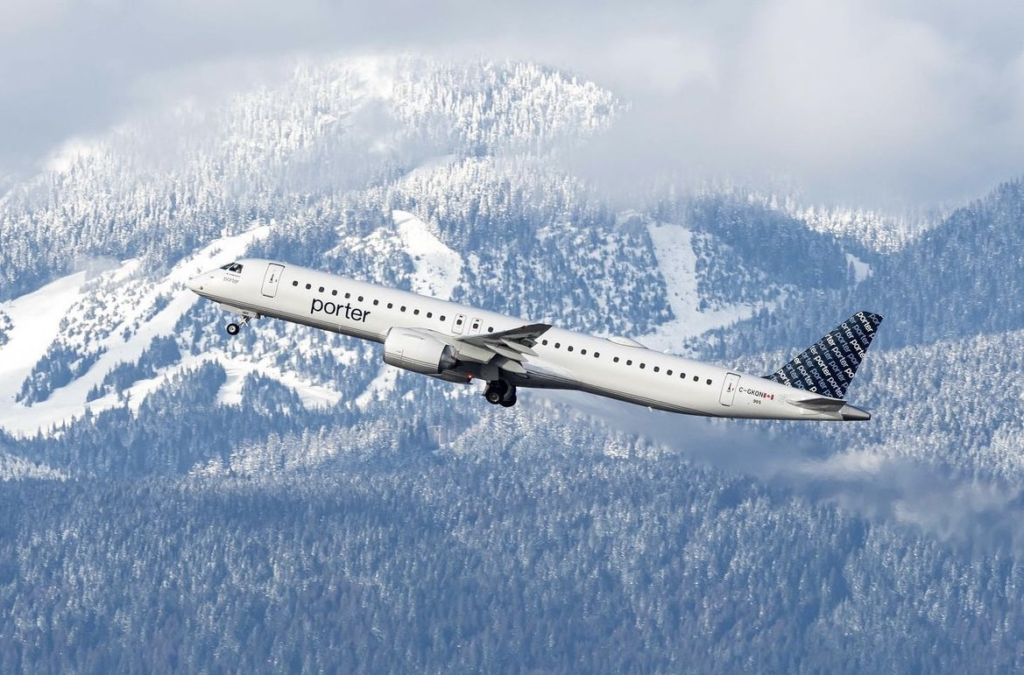 Executive Insights
"Canadians are accustomed to traveling to Florida, but not in this manner. Porter's unparalleled all-economy onboard service surpasses that of any other carrier in North America. Whether it's complimentary WiFi, the absence of middle seats, complimentary beer, and wine accompanied by premium snacks, or fresh and wholesome cuisine, Porter is challenging the conventional notion of economy air travel. We believe that the time spent onboard our aircraft is as crucial as the destination itself."

Kevin Jackson, Executive Vice President and Chief Commercial Officer, Porter Airlines
"We are thrilled to welcome Porter Airlines to Florida. Our Canadian visitors will have the opportunity to benefit from direct flights to five diverse destinations across the state, enabling them to experience our exquisite beaches, extensive nature trails, and limitless recreational possibilities under the sun."

Dana Young, President and CEO, VISIT FLORIDA
"At Fort Lauderdale-Hollywood International Airport (FLL) in Broward County, we are delighted to embrace Porter Airlines into our array of international carriers, offering new flights to both Ottawa and Toronto. South Florida is a sought-after destination for Canadian tourists and snowbirds, and we are confident that patrons of FLL will appreciate this novel service."

Mark E. Gale, CEO/Director of Aviation
"Southwest Florida International Airport (RSW) is excited to host Porter Airlines for the first time this November. This will provide passengers in Southwest Florida with a new daily option for nonstop travel to Toronto, Canada."

Ben Siegel, CPA, C.M., Executive Director of the Lee County Port Authority
"We are thrilled to welcome Porter Airlines for the first time to Miami International Airport. We extend our warm welcome to more Canadian visitors arriving in Miami-Dade County. In 2022, Canada contributed 603,000 passengers, ranking as MIA's 10th busiest international market last year. This year, travel between Canada and MIA has surged by an impressive 44%. Porter Airlines' daily service from Toronto is poised to strengthen this flourishing connection between Canada and Miami-Dade County."

Miami-Dade County Mayor Daniella Levine Cava
"Orlando International Airport is delighted to receive Porter Airlines as it expands access to one of our prominent international destinations, Canada. The additional service to Toronto and Ottawa further reinforces the bonds between these vibrant and captivating destinations."

Kevin Thibault, CEO, Greater Orlando Aviation Authority
"We are excited to extend a warm welcome to Porter Airlines at Tampa International Airport with the launch of this new nonstop route to Toronto. As part of Porter's jet service entry into the United States, this addition will become a popular choice for business and leisure travelers, catering to Canadians' affection for the Tampa Bay region and its manifold attractions."

Joe Lopano, CEO, Tampa International Airport
"Fort Lauderdale and Orlando rank among the preferred Florida destinations for Ottawa-Gatineau travelers. Whether seeking respite from winter or embarking on a family adventure to one of Florida's numerous attractions such as Magic Kingdom, Porter's new non-stop service will provide a more comfortable means of reaching the sun and sand during the winter season."

Mark Laroche, President and CEO, Ottawa International Airport Authority
"We are elated to be part of Porter's expansion into the U.S. market from Toronto Pearson, involving these five new routes. This underscores our unwavering commitment to offering travelers greater choices. Given the heightened demand for travel witnessed last winter, which is anticipated to continue, these fresh routes to five Florida airports will provide passengers with additional options to explore these captivating destinations."

Janik Reigate, Director, Strategic Customer Relationships, Greater Toronto Airports Authority"
Stay tuned with us. Further, follow us on social media for the latest updates.
Also Read: Indian Students Deported Back to Delhi from USA on Delta Flight – Aviation A2Z
Join us on Telegram Group for the Latest Aviation Updates. Subsequently, follow us on Google News.