UNITED STATES- A week ago, American carrier United Airlines (UA) issued a press release regarding its flights to China that has turned out to be inaccurate.
They had stated their intention to increase the number of weekly flights between the United States and China by 10, but it seems this plan will not be implemented, says Gary Leff in View from the Wing.
American Carriers Lying about China Flights
Delta Air Lines (DL) also announced that it is set to enhance its flight schedule to China in the upcoming months. Subsequently introducing expanded connectivity with 10 weekly flights to Shanghai-Pudong International Airport (PVG) from its Seattle (SEA) and Detroit (DTW) hubs.
Likewise, American Airlines (AA) stated that they would launch three weekly flights from Dallas (DFW) to Shanghai (PVG).
A common feature in announcements from airlines regarding new international routes is the asterisk denoting a standard disclaimer. In the case of Delta's announcement, this appears at the bottom with the note "*Flights remain subject to government approval."
However, it is unlikely that either United or Delta will obtain the necessary government approval.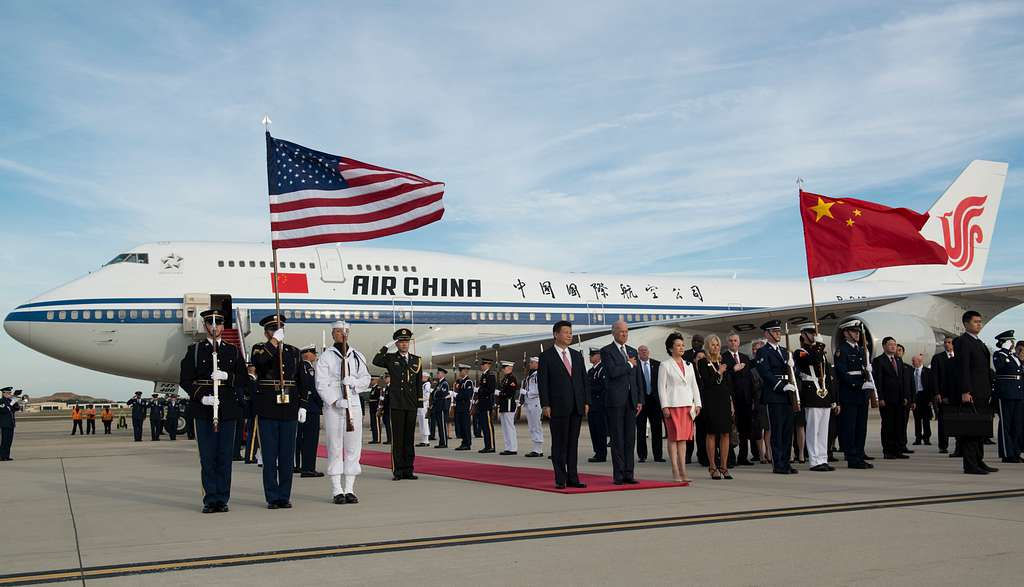 High Tensions
Corporate travel has seen a decline, exacerbated by heightened tensions between the U.S. and China. Additionally, China's economy is experiencing a slowdown. Even before the pandemic, many of these flights were not yielding profits.
Amidst the pandemic, China also implemented stringent restrictions on U.S. flights, extending to flights from other nations.
In response, the U.S. also imposed limitations on Chinese airlines' flight operations. It's worth noting that neither of these actions aligns with the terms of the bilateral agreement between the U.S. and China.
U.S. airlines are hesitant to see restrictions on Chinese airline operations lifted without reciprocal constraints on their utilization of Russian airspace – constraints that U.S. carriers currently contend with.
This stance is clearly at odds with the provisions of the bilateral agreement between the U.S. and China.
Consequently, due to these factors, both nations' airlines are operating under restricted flight quotas. An agreement has been reached between the U.S. and China to increase the weekly flight count by 12.
However, U.S. carriers have announced plans for 19 new weekly flights. These announcements are more on the theoretical side, especially in the case of United, and are unlikely to be approved.
DOT to Possibly Reject these Plans
The Department of Transportation (DOT) is not inclined to grant United the full 10 out of 12 new flights allowed. On the other hand, DOT is more likely to approve American Airlines' request for the 3 new flights it is seeking.
Pre-pandemic, U.S. airlines had a significant presence in China, although many of their routes were not operating at optimal levels.
The absence of an Open Skies treaty between the U.S. and China meant that the Department of Transportation allocated permissible frequencies for flights.
U.S. carriers vied for these frequencies, even if the flight opportunities weren't highly attractive, aiming to secure them for future use and to deter competitors.
Delta had made strategic moves, acquiring a stake in China Eastern (MU) and fostering a strong partnership. In response, American Airlines followed suit, investing in China Southern (CZ).
However, American never initiated flights to China Southern's base in Guangzhou, and in 2019, its investment value was reduced by 25%.
United is eager to secure available permissions; even Delta is vying for a significant share. Despite this, American Airlines has learned from its experiences, having faced losses in the "tens of millions if not hundreds of millions" of dollars from its operations in China.
Stay tuned with us. Further, follow us on social media for the latest updates.
Also Read: US Airlines, Including American, United, Delta, and Southwest, want you to Dress Properly – Aviation A2Z
Join us on Telegram Group for the Latest Aviation Updates. Subsequently, follow us on Google News.