MUMBAI- India's youngest and greenest carrier, Akasa Air (QP), has reconfigured its Boeing 737 MAX fleet, aiming to replace the 12 spacious seats at the front of the cabin with its standard economy class seating.
This adjustment comes as a response to supply chain constraints, leading to 11 out of its 20 aircraft being outfitted with broader and more comfortable seats.
Akasa Air Seats Adjustments
The unique configuration of these aircraft entails three rows at the front, set in a 2×2 arrangement, offering enhanced legroom.
These premium seats, which come with an additional charge of ₹3,500, have been favorably received by passengers. However, the airline has chosen to maintain its consistent 189-seat configuration across all its aircraft.
The 11 planes scheduled for the seat alteration currently accommodate a total of 174 seats.
Vinay Dube, the founder and CEO of the airline, in a statement to Hindu BusinessLine, stated,
"We are making good progress and are aligned with our targets. Our objective is to complete the transition to the standard aircraft configuration by the conclusion of this year. While passengers have certainly shown positive feedback regarding the enhanced seats, we believe it's important for us to maintain a uniform product across all our aircraft."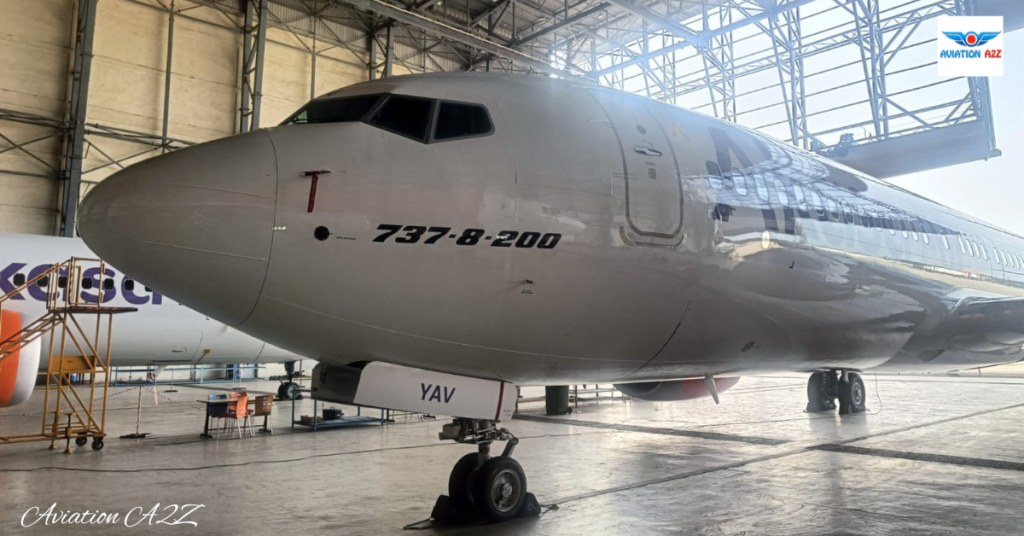 Maintenance Contract
As reported by Aviation A2Z, Last week, Vinay Dube led carrier contract some major maintenance work to GMR, SpiceJet, and AIESL. It has also partnered with Air France (AF)- KLM (KL) maintenance to perform engineering-related works on 737 MAXs.
The airline will also send more aircraft for such adjustments to GMR MRO.
As per our knowledge, the airline has line stations in major airports such as Bengaluru, Mumbai, and Ahmedabad. Further, it is looking to strengthen its presence in Delhi and Kolkata.
Akasa Air (QP) 's first Boeing 737 MAX 8-200 is currently undergoing some upgrades and adjustments at the GMR MRO in Hyderabad (HYD).
Aviation A2Z's exclusive source said that the plane arrived from Bengaluru (BLR) to HYD on August 9, 2023. Further, GMR, one of the country's leading MRO, has a contract with Akasa Air to carry out such modifications.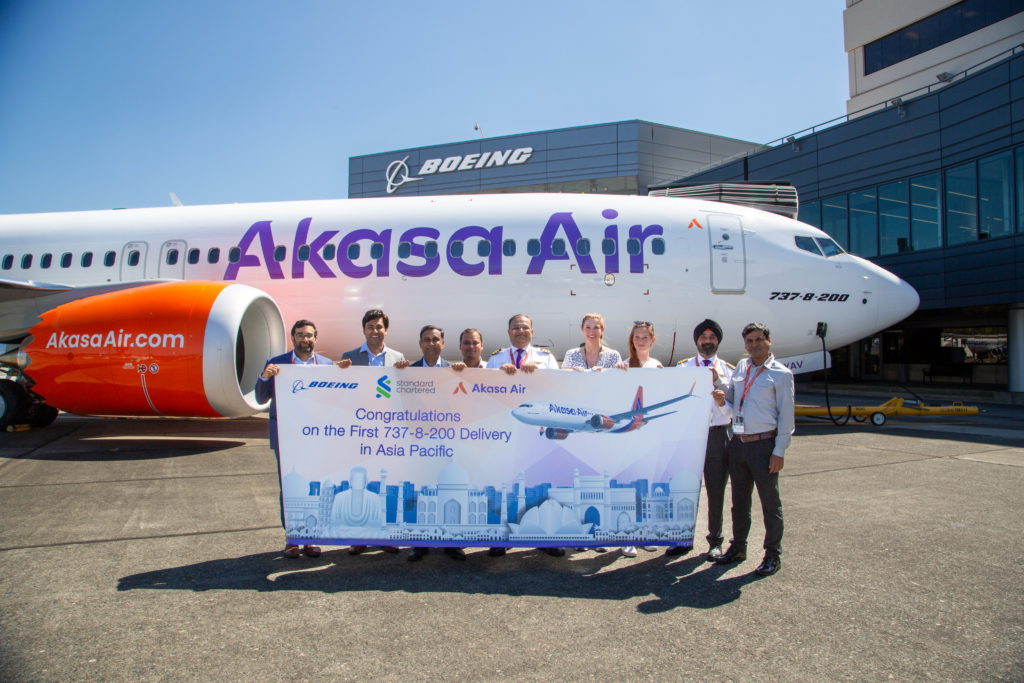 737 MAX Upgrades
The source mentioned that the aircraft is undergoing multiple changes and updates and this includes,
The installation of Mid Exit doors
New updates to the aircraft air distribution system
The positioning of Aft Galleys and lavatory
Avionics software upgrades
Cabin overhaul
Seat adjustments according to Akasa Air Standards
Pre-tasks related to return to service
Fuel nozzle replacement
These are some of the brief changes that will take around a week to be completed. After this, it is likely to enter into service.
Another source revealed that it will likely enter service in the upcoming week.
Stay tuned with us. Further, follow us on social media for the latest updates.
Also Read: Indian Students Deported Back to Delhi from USA on Delta Flight – Aviation A2Z
Join us on Telegram Group for the Latest Aviation Updates. Subsequently, follow us on Google News.