LONDON- British Airways (BA) is leading the way with a groundbreaking trial of a new digital wayfinding tool designed to enhance the travel experience for customers navigating through London Heathrow (LHR).
With detailed maps of Terminal 5 and Terminal 3, passengers can effortlessly find their departure gates and explore nearby points of interest, such as shops, lounges, and restaurants.
The innovative tool empowers travelers, reducing the risk of missing flights and saving precious time.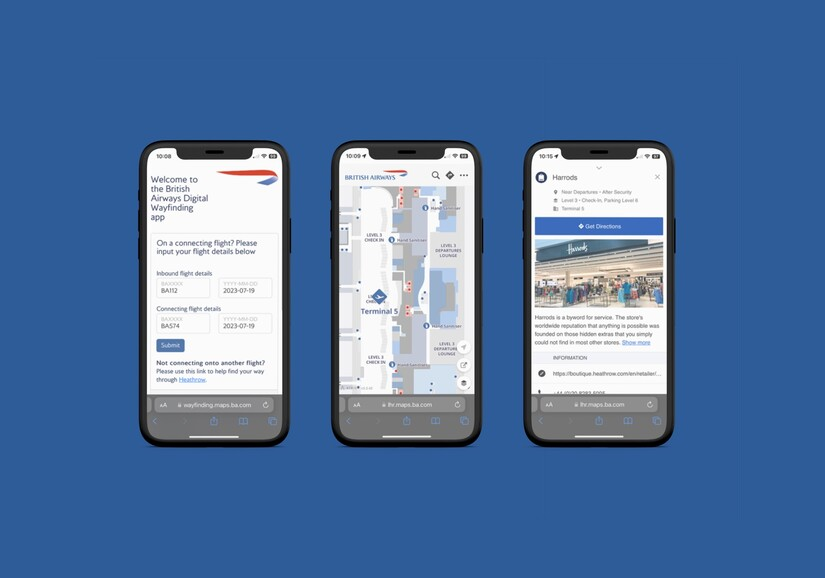 British Airways Digital Wayfinding Tool
British Airways' new Digital wayfinding tool is a user-friendly interface that provides clear, step-by-step directions and comprehensive information about the airport layout.
Customers can confidently explore Heathrow, clicking on specific areas of interest, like shops, to discover opening times and available products.
Additionally, locating essential amenities, such as restrooms, seating areas, and information points, has never been easier.
For passengers connecting between flights, the tool proves invaluable. By inputting details of their inbound and connecting flights, travelers receive animated, precise instructions on how to reach their departure gate through flight connections.
This feature ensures a stress-free transition from arrival to departure.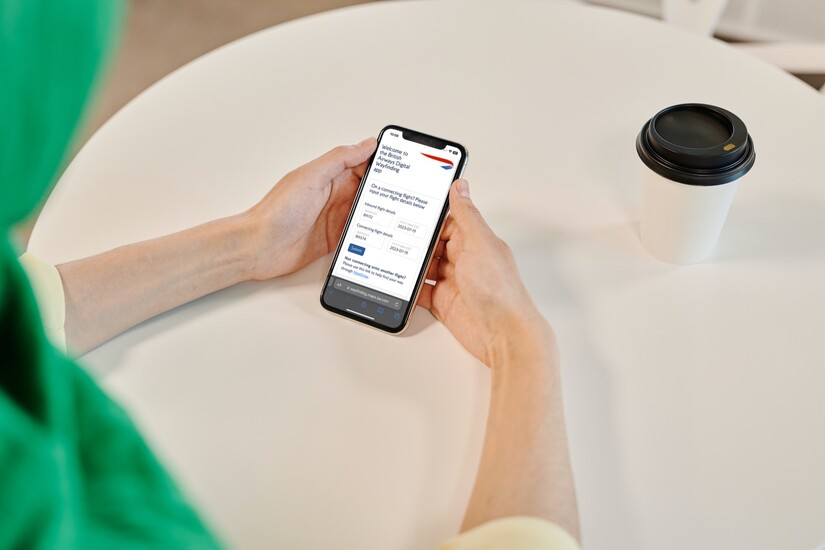 Easy Access for All Customers
The trial commenced in June and extends to all British Airways customers traveling through London Heathrow.
Accessing the tool is a breeze through QR codes displayed on digital screens throughout the airport or by visiting wayfinding.maps.ba.com.
Additionally, links to the wayfinding tool have been distributed to passengers traveling to Heathrow and connecting from various destinations worldwide. It includes New York, JFK, Dubai, Mexico City, Atlanta, Dallas, Fort Worth, and Houston.
Calum Laming, British Airways' Chief Customer Officer, expressed excitement about the new wayfinding tool. He emphasized its user-friendly design.
The interactive map empowers customers to locate their departure gates and discover nearby amenities effortlessly. Further, this includes restaurants and shops for last-minute duty-free shopping.
Subsequently, the tool acts as an invaluable resource, complementing the assistance provided by the airline's dedicated staff.
Innovative Baggage Receipts
British Airways continues to innovate in other areas as well. The airline has introduced digital baggage receipts through the ba.com app. Further, this allows customers to generate easily accessible digital receipts alongside traditional printed copies.
Additionally, passengers at London Heathrow now receive notifications through the app when their bags have reached the arrivals hall, including the baggage carousel information for smooth and efficient collection.
With these cutting-edge developments, British Airways is redefining the travel experience. Additionally, It makes every step of the journey more convenient and enjoyable for their valued customers.
Stay tuned with us. Further, follow us on social media for the latest updates.
Also Read: US Airlines, Including American, United, Delta, and Southwest, want you to Dress Properly – Aviation A2Z
Join us on Telegram Group for the Latest Aviation Updates. Subsequently, follow us on Google News.