BRISBANE- More than 3,000 Virgin Australia (VA) team members and their families will celebrate the arrival of the airline's first fuel-efficient Boeing 737-8 aircraft today with a new Cabin upgrade.
The aircraft touched on Australian soil last week, marking a significant milestone in Virgin Australia's fleet renewal program. Further, its commitment to achieving net zero emissions by 2050.
The celebrations, hosted by CEO Jayne Hrdlicka and Boeing's President of Australia, New Zealand, and South Pacific, Maria Fernandez, will take place at the airline's Brisbane Hangar. Further, with team members from across the business in attendance.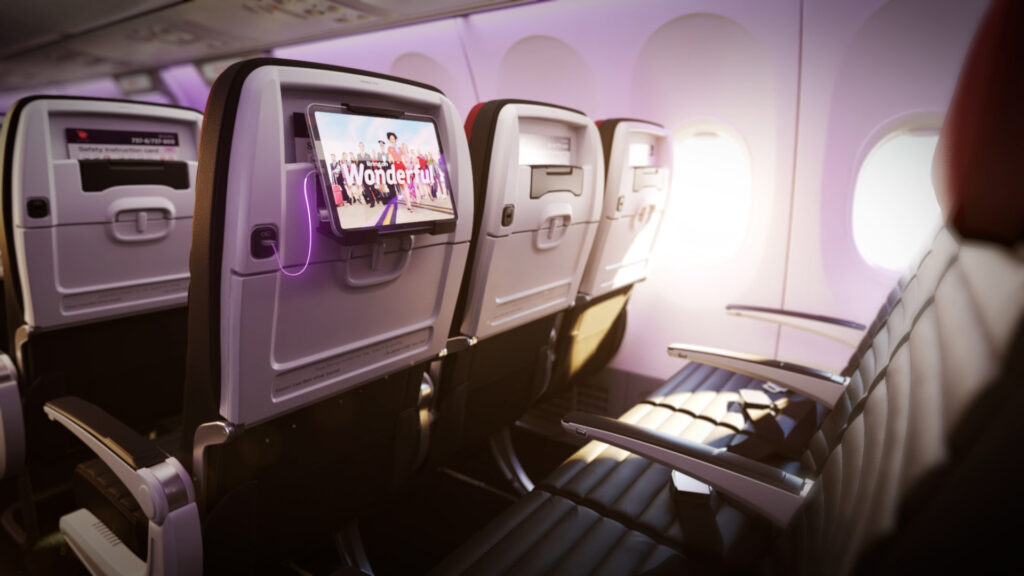 Virgin Australia Reveals New Cabin
As part of the arrival of the Boeing 737-8, Virgin Australia has revealed its highly anticipated new Business Class and Economy cabin interior.
The airline also confirmed plans to refresh the interior cabins of its remaining Boeing fleet. Subsequently, investing approximately $110 million to enhance the flying experience for customers.
The new Boeing 737-8 cabin interior boasts several highlights, including in-seat power for all Business Class and Economy seats. Additionally, larger overhead lockers provide up to 50% more carry-on baggage capacity.
At the same time, wider Business Class seats come equipped with leg rests, extendable footrests, storage compartments, tablet/device holders, and water bottle holders.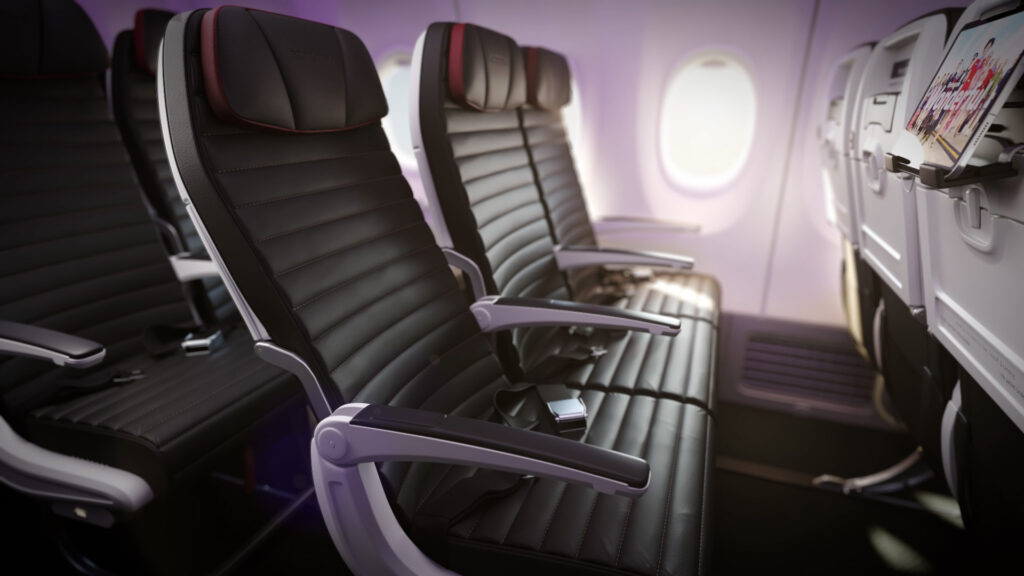 Economy seats feature a new design with a ribbed backing for improved comfort and ergonomics. Further, each seat includes a personal tablet/device holder for easy access to Virgin Australia's in-flight entertainment.
The interior refresh and product upgrade will extend to Virgin Australia's remaining Boeing fleet in the coming years.
The upgrade plan includes the installation of in-seat power for all Business Class and Economy seats and new Business Class seats consistent with the Boeing 737-8 aircraft. Further, new or refreshed Economy seats aligned with the new aircraft.
Additionally, most of the remaining fleet will introduce in-flight Wi-Fi and complimentary in-flight entertainment. Further, allowing guests to enjoy a consistent experience across all Virgin Australia Boeing 737 flights.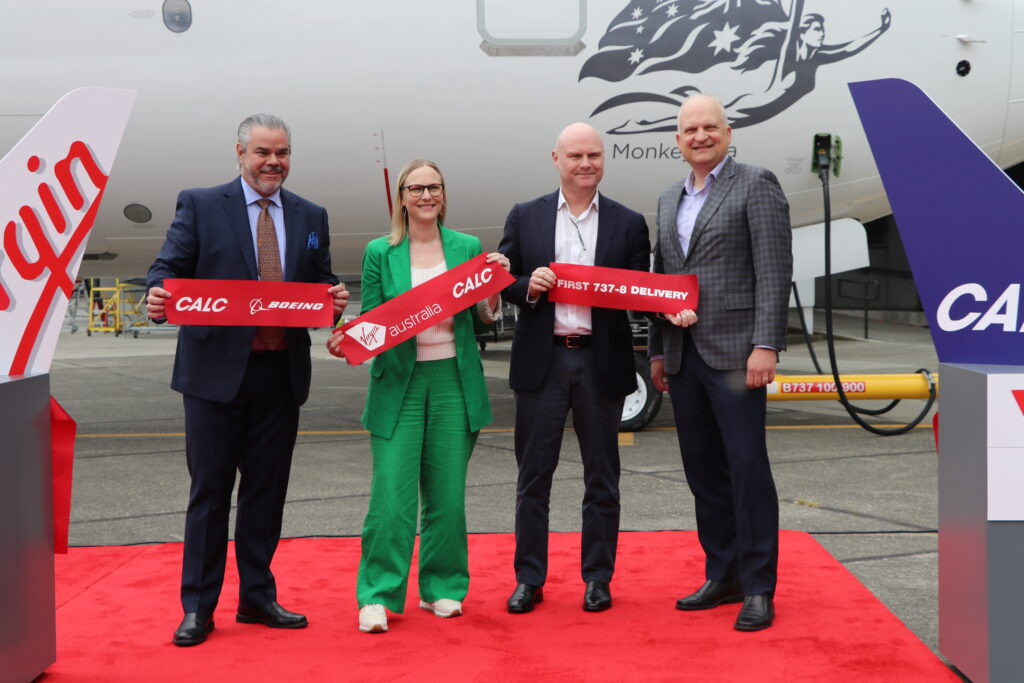 Executive Insights
Virgin Australia Group CEO Jayne Hrdlicka expressed excitement about the arrival of the fuel-efficient aircraft. Further highlighting its significance in the airline's fleet renewal program.
She emphasized the importance of sustainability for the future of the aviation industry. She mentioned that the fleet renewal and other fuel efficiency initiatives will support Virgin Australia's efforts to reduce carbon emissions intensity by 22% by 2030.
Paul Jones, Virgin Australia Group Chief Customer and Digital Officer discussed the airline's customer-centric approach in enhancing the cabin interiors.
Taking customer feedback into consideration, the new cabin features were designed to cater to the needs and preferences of both business and leisure travelers. In-seat power and in-flight Wi-Fi were identified as key priorities, ensuring a seamless and enjoyable travel experience for passengers.
Maria Fernandez, President of Boeing Australia, New Zealand, and South Pacific, commended the collaboration between Virgin Australia and Boeing in achieving sustainability goals.
She highlighted the fuel efficiency and quietness of the Boeing 737-8 aircraft. She Further expressed pride in the long-standing partnership between the two companies.
Successful Transformation and Expansion
Virgin Australia has undergone a successful transformation in recent years. With significant growth in its fleet, new airline and loyalty partnerships, and millions of new Velocity Frequent Flyer members.
The airline's commitment to innovation and customer satisfaction has resulted in record domestic passenger numbers, with nearly 19 million customers flown in the past 12 months.
In addition to the celebrations, Virgin Australia recently announced the launch of new Tokyo services, marking the airline's first-ever flights between Australia and Japan.
The Boeing 737-8 aircraft is scheduled to commence operations on this route starting on July 30, 2023.
Stay tuned with us. Further, follow us on social media for the latest updates.
Also Read: Indian Students Deported Back to Delhi from USA on Delta Flight – Aviation A2Z
Join us on Telegram Group for the Latest Aviation Updates. Subsequently, follow us on Google News.