SUNSHINE COAST- Today, Australia's youngest carrier, Bonza (AB), has announced that its third base will be Gold Coast Airport.
The airline will operate two aircraft from this popular holiday destination, providing services to 11 existing Bonza destinations, including Albury, Bundaberg, Cairns, Gladstone, Mackay, Melbourne Avalon, Melbourne Tullamarine, Mildura, Rockhampton, Townsville, and the Whitsunday Coast.
Bonza Third Base and New Routes
Tickets for these flights will be available for purchase soon, exclusively through the airline's app, offering direct booking options. Initial fares for one-way trips will range from $49 to $79 per person.
Travelers are encouraged to sign up on the Fly Bonza app today to receive early notifications when the new routes become available for booking.
According to Bonza, there are more destinations yet to be disclosed that will be connected to the Gold Coast.
The airline plans to add new locations to its route map, and they are open to discussions with various airports across the country to fulfill their mission of connecting communities. Their focus remains on underserved and unserved markets that can benefit from affordable flights.
This expansion represents a significant growth phase for Bonza, adding 70 new flights per week and nearly 700,000 additional passenger seats annually to and from Gold Coast Airport.
It demonstrates support for Queensland and benefits the 11 existing Bonza destinations, like Avalon and Albury, which have experienced remarkable growth.
Moreover, the announcement is expected to generate over 100 direct job opportunities, and the recruitment process will commence soon.
Initially, Bonza will collaborate with an airline wet lease provider, allowing families to travel and reunite during Christmas and peak school holidays, considering the current challenges in global aircraft supply.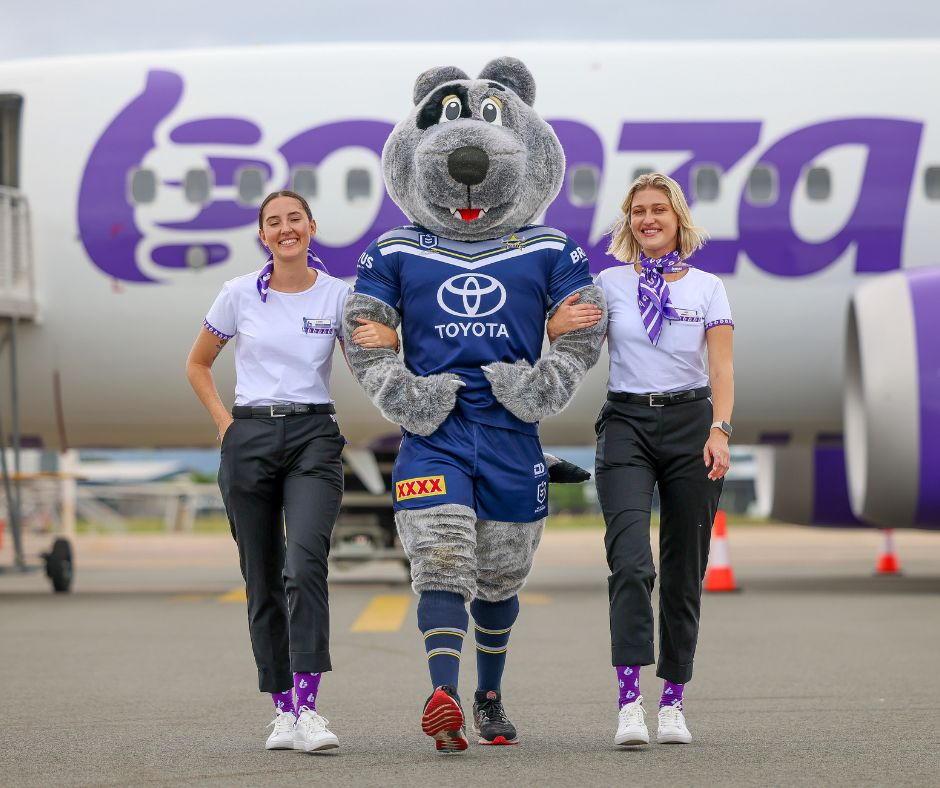 Executive Insights
According to Tim Jordan, Bonza's CEO, today's announcement aims to enhance the airline's network by establishing connections between existing Bonza destinations and the Gold Coast and serving as a gateway to Northern New South Wales.
This expansion is expected to significantly impact the economy and provide travelers in current Bonza destinations with affordable options to reach Gold Coast Airport for vacations or visits to loved ones.
Moreover, the introduction of new routes from the Gold Coast will also benefit local residents from South Brisbane to Northern NSW regions, including Ballina and Byron Bay, by offering them the opportunity to explore nearby destinations like Mildura, Bundy, Townsville, and others through low-cost flights.
It encourages residents to discover and enjoy the attractions in their own backyard
Amelia Evans, the CEO of Queensland Airports Limited, expressed enthusiasm about the new partnership between Gold Coast Airport and Bonza, highlighting its positive impact on the local economy.
"The commencement of these new routes is a momentous announcement, projected to bring over one hundred million dollars in economic benefits to this region annually," stated Ms. Evans.
She emphasized that Bonza's entry into the Gold Coast and Northern New South Wales region would attract more tourists, offering an opportunity to showcase the area's beauty and foster connections for local residents with their loved ones across regional Australia.
Ms. Evans expressed her excitement about the competitive pricing and introducing several new routes to the network, promising great news for customers and visitors to the region.
Stay tuned with us. Further, follow us on social media for the latest updates.
Also Read: Indian Students Deported Back to Delhi from USA on Delta Flight – Aviation A2Z
Join us on Telegram Group for the Latest Aviation Updates. Subsequently, follow us on Google News.