TOULOUSE- Promoting Sustainable Aviation Fuel (SAF) as a crucial tool for decarbonising the aviation industry, Airbus is taking bold steps to lead the way.
The company has set a goal to achieve 10% pure SAF in its own operations' fuel mix by 2023. This includes ferry flights to its home base. Subsequently, to support this initiative, Airbus offers up to 5% pure SAF, free of charge, to customers receiving aircraft in Toulouse and Hamburg.
Airbus Free SAF Ferry Flights
As a leader in the aviation industry, Airbus is actively advocating for adopting Sustainable Aviation Fuel (SAF) to reduce carbon emissions effectively. Further, the company believes that concrete actions are necessary for its operations and while supporting its customers.
Subsequently, Airbus has already committed to using 10% pure SAF in its commercial aircraft and helicopter internal operations this year.
Building upon this commitment, the company is now extending an offer of up to 5% pure SAF, free of charge, to customers departing from the Toulouse and Hamburg delivery centres.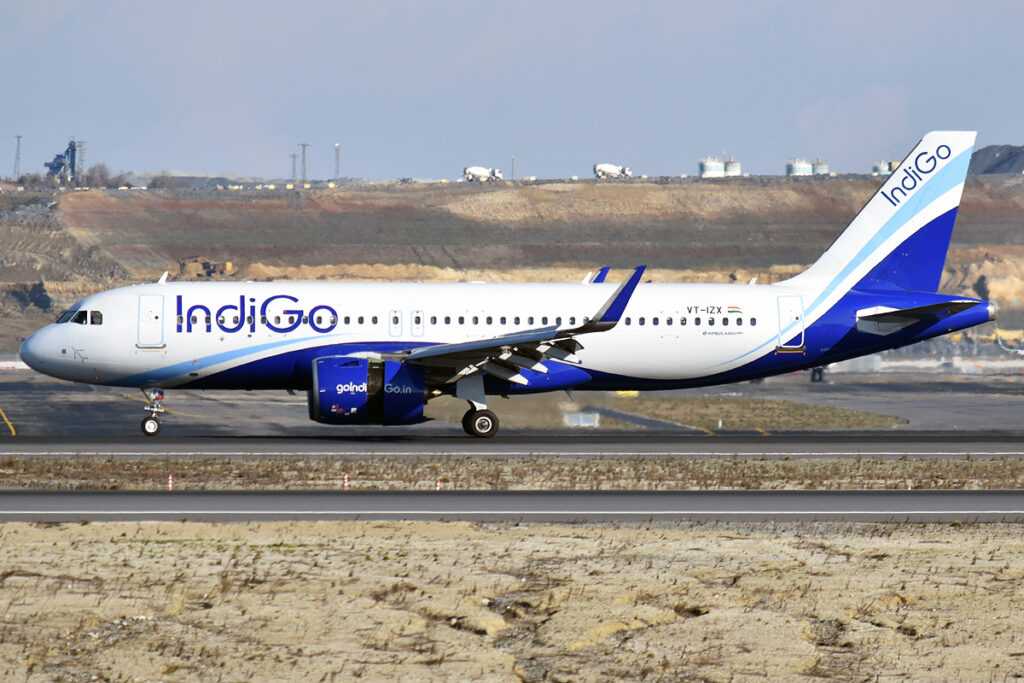 The inaugural beneficiary of this offer was IndiGo (6E), whose new A320neo took off from Toulouse on 3 July.
The validation of Airbus' Science-Based Targets initiative (SBTi) in January 2023 emphasized the importance of actively promoting the adoption of SAF to meet carbon emission reduction targets.
As part of this effort, customers ferrying aircraft from Tianjin, China, and Mobile, Alabama, to their home bases can already select varying concentrations of SAF.
Airbus' delivery teams now offer 5% pure SAF to all customers departing from Toulouse. Further, the same offer expanding to customers in Hamburg starting in September.
Airbus has secured 6,805 hectolitres (HL) of SAF to achieve its objectives with different blend ratios ranging from 30% to 49%. This significant allocation will result in approximately 18,000 HL or 475,500 US gallons of blended SAF for 2023 alone.
For instance, IndiGo (6E) Airlines has already capitalized on this opportunity by dispatching an A320neo from Toulouse (TLS) to Delhi (DEL) in early July.
Paving the Way for the Future
Airbus' commitment to promoting SAF extends well beyond the current year. Further, the company is actively working to secure SAF supplies for future ferry flights departing from all its delivery centres.
Julien Manhes, Airbus' head of SAF and fuel efficiency, affirms, "Naturally, Airbus' ambition goes beyond 2023. We're working to secure SAF supplies into next year and beyond for ferry flights departing all our delivery centres. We're sending a strong signal to our customers, the fuel ecosystem, and the wider sector: SAF has arrived."
In a recent development, Airbus announced a partnership with LanzaJet to support the construction of SAF facilities.
These facilities will utilize LanzaJet's proprietary Alcohol-to-Jet (ATJ) technology pathway to accelerate the certification and adoption of 100% drop-in SAF. Further enabling existing aircraft to operate without fossil fuels.
This partnership is another significant step towards investigating and supporting the certification of 100% drop-in SAF. Subsequently, following Airbus' collaboration with renewables producer Neste last year.
The collective efforts aim to expedite the transition to sustainable aviation fuels. Additionally, Airbus remains fully engaged in boosting SAF production on a global scale.
Unveiling Sustainable Aviation Fuel
Sustainable Aviation Fuel (SAF) is an approved aviation fuel that blends up to 50% synthetic components derived from waste products with kerosene.
The synthetic component significantly reduces carbon emissions by approximately 80% throughout its lifecycle compared to conventional jet fuel. Further, all Airbus aircraft, including military aircraft and helicopters, can already operate with a 50% SAF blend.
Looking ahead, Airbus aims to make its entire product portfolio compatible with 100% SAF usage by 2030, acting as a catalyst for a global uptake of 10% SAF by the same year.
Stay tuned with us. Further, follow us on social media for the latest updates.
Also Read: US Airlines, Including American, United, Delta, and Southwest, want you to Dress Properly – Aviation A2Z
Join us on Telegram Group for the Latest Aviation Updates. Subsequently, follow us on Google News.