UNITED STATES- Flight delays and cancellations due to weather-related issues in the United States saw a decline on Saturday, offering some relief to weary airline passengers.
Despite concerns over potential disruptions caused by the rollout of new wireless 5G systems near major airports, data from tracking service FlightAware showed a decrease in flight disruptions compared to earlier in the week.
By 10 p.m. EST, there were approximately 850 flight cancellations and over 28,000 delayed flights on Saturday. During the period of June 28 to 30, the average number of flight cancellations stood at 1,751, with more than 32,600 flights experiencing delays, according to FlightAware.
US Flight Disruptions
According to Flightradar24, the cancellation rate in the U.S. on Saturday afternoon was around 1%, indicating a relatively smooth travel experience.
However, a spokesperson from Flightradar24, Ian Petchenik, mentioned in an email to The Associated Press (AP) that inclement weather on the East Coast could potentially cause problems at airports later in the day.
The U.S. Federal Aviation Administration also advised travelers about the possibility of flight disruptions due to adverse weather conditions on the East Coast.
One of the primary concerns leading up to Saturday was the potential interference of 5G signals with aircraft equipment, particularly radio altimeters crucial for landing in low visibility.
However, the anticipated massive flight groundings due to interference, which were predicted last year when the new service was introduced, did not materialize.
Telecom companies agreed to limit the power of signals near busy airports, granting airlines an additional year to upgrade their planes.
While the leader of the largest pilots' union acknowledged that crews can handle the impact of 5G, he criticized granting wireless licenses, stating it introduced unnecessary risks to aviation.
Flight Status and 5G Monitoring
As the afternoon progressed on Saturday, the worst fears regarding 5G interference had not materialized. Transportation Department spokesperson Kerry Arndt described flight travel as being at "near-normal" levels.
However, Arndt emphasized that the Federal Aviation Administration is closely collaborating with airlines to monitor the emergence of summer storms, wildfire smoke, and any potential 5G issues.
Most major U.S. airlines have made the necessary changes to adapt to 5G, including American, Southwest, Alaska, Frontier, and United, which confirmed that all their planes are equipped with 5G-protected radio altimeters.
Delta Air Lines stands out as an exception since it still has 190 planes, primarily smaller ones, that lack upgraded altimeters due to supply chain constraints. Despite this, Delta does not anticipate canceling any flights as a result of this issue.
The airline plans to carefully route the 190 planes to minimize the risk of flight cancellations or diversions due to low visibility caused by fog or clouds. FlightAware reported nine Delta flight cancellations on Saturday, none of which were tied to 5G issues, according to the airline.
Delta's retrofitting process includes various Airbus models, including all A220s, most A319s and A320s, and some A321s. The airline's Boeing jets and all Delta Connection planes, operated by Endeavor Air, Republic Airways, and SkyWest Airlines, have upgraded altimeters.
Wireless carriers such as Verizon and AT&T are utilizing the C-Band spectrum, which is close to frequencies used by radio altimeters, for their 5G service.
The Federal Communications Commission granted them licenses and dismissed the risk of interference, assuring a sufficient buffer zone between C-Band and altimeter frequencies.
However, the FAA initially expressed concerns, and airlines voiced dissatisfaction, leading to a compromise that delayed the 5G rollout near approximately 50 busy airports. This postponement is set to end on Saturday.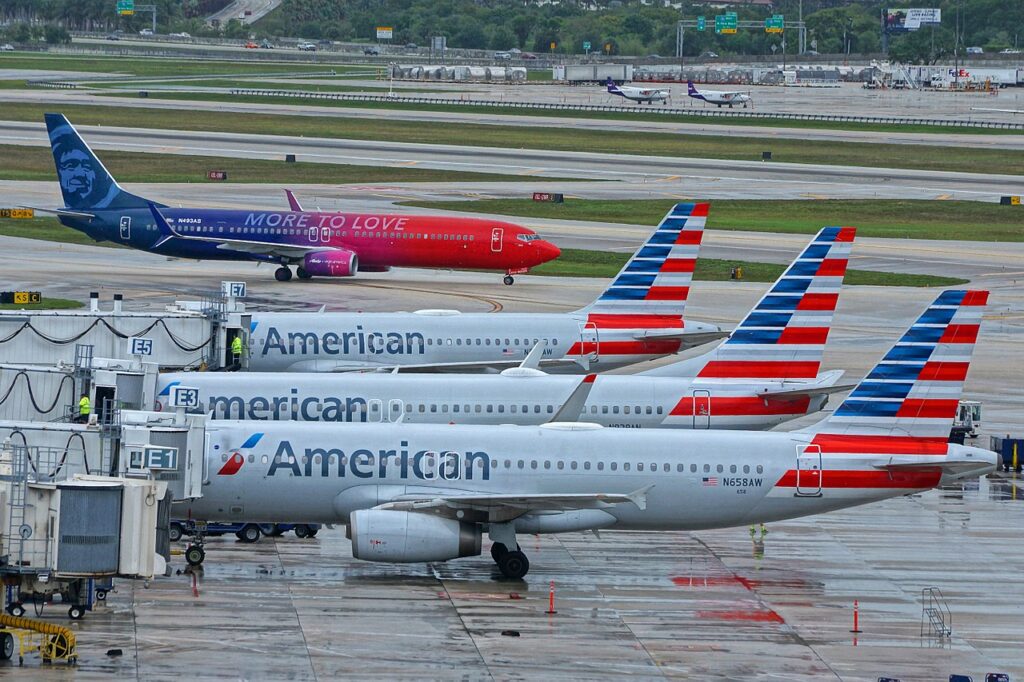 Buttigieg's Warning and Industry Response
Transportation Secretary Pete Buttigieg sent a letter to the head of the trade group Airlines for America, reminding them of the deadline and cautioning that only planes with retrofitted altimeters would be allowed to land under low-visibility conditions.
Buttigieg noted that over 80% of the U.S. fleet has been retrofitted, but a significant number of planes, including those operated by foreign airlines, are still awaiting upgrades.
He emphasized the possibility of increased delays and cancellations on days with poor weather and low visibility.
Airlines attributed the delays in upgrading radio altimeters to the slow approval of standards by the Federal Aviation Administration and supply chain challenges faced by manufacturers.
The head of Airlines for America, Nicholas Calio, expressed concerns about the rushed modifications amid pressure from telecommunications companies.
Meanwhile, Jason Ambrosi, a Delta pilot, and Air Line Pilots Association president, accused the FCC of granting 5G licenses without consulting aviation interests, thus increasing risks. However, he reassured that the impacts of 5G would ultimately be addressed.
Stay tuned with us. Further, follow us on social media for the latest updates.
Also Read: US Airlines, Including American, United, Delta, and Southwest, want you to Dress Properly – Aviation A2Z
Join us on Telegram Group for the Latest Aviation Updates. Subsequently, follow us on Google News.