MUMBAI- Cash-strapped airline Go First (G8) has submitted its revival plan to the Directorate General of Civil Aviation (DGCA), proposing a swift resumption of operations, as per reports.
Go First's resolution professional, Shailesh Ajmera, and former CEO Kaushik Kona met with DGCA officials to discuss the revival plan of the grounded airline, according to CNBC-TV18.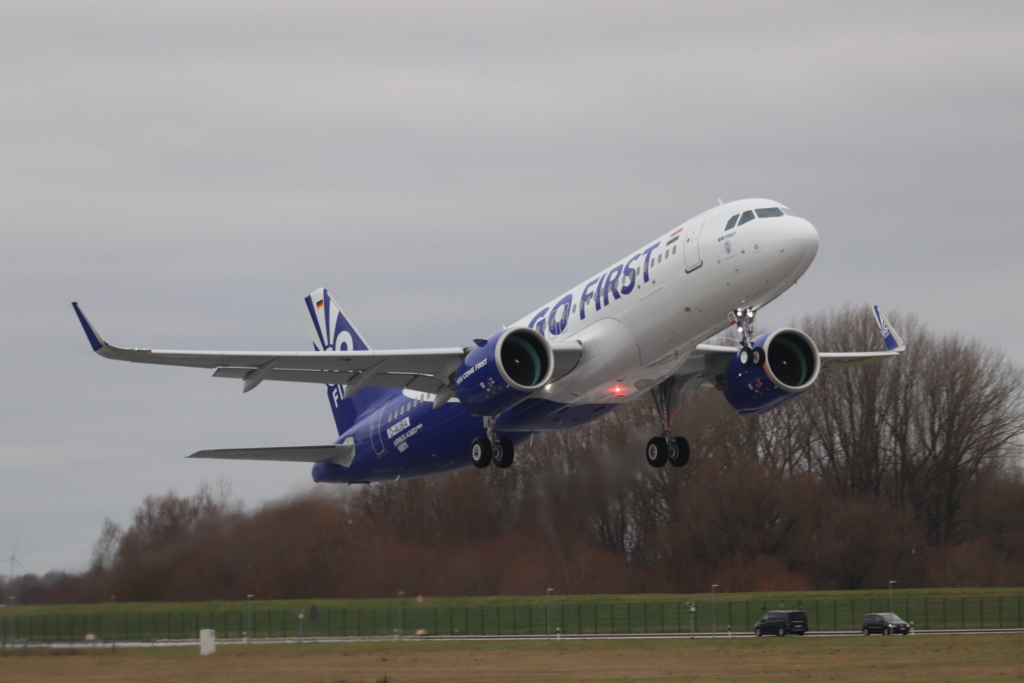 Go First to Resume Operations
The proposal submitted by Go First outlines the airline's plan to restart operations by utilizing a fleet of 26 aircraft. Further, including four additional planes on standby, as reported by CNBC-TV18.
The airline aims to operate from 22 airports, serving 78 routes with an estimated 160 daily flights.
Despite announcing fresh flight cancellations until June 30 due to operational reasons, Go First has assured passengers that it will be able to resume bookings shortly.
As stated by sources, the resolution professional has assured the DGCA that an adequate workforce will support the airline's operations.
In response to the resumption plan, the DGCA has indicated that it will conduct an inspection audit next week to evaluate Go First's preparedness.
Interim Funding Approval Brings Hope for Resumption
Go First, which filed for bankruptcy, has secured approval from lenders for interim funding of ₹450 crores. Further potentially paving the way for the grounded airline to resume operations.
The decision was made at a joint lenders' meeting, which included the Central Bank of India, Bank of Baroda, and IDBI Bank.
Go First filed for voluntary bankruptcy before the National Company Law Tribunal (NCLT) in early May. Further attributing the grounding of its fleet to delays by US-based engine maker Pratt and Whitney in meeting its obligations.
The NCLT granted an interim stay to protect the airline from lenders, lessors, airports, and regulators.
Go First Audit by Banks
Approval for the appointment of Shailendra Ajmera from EY as the resolution professional (RP) for the debt-ridden airline was granted by the NCLT on June 15, as requested by the Committee of Creditors (CoC).
Previously, the NCLT appointed Abhilash Lal, backed by Alvarez and Marsal, as the interim resolution professional (IRP) based on the airline's recommendation.
As of April 28, 2023, Go First Airlines' outstanding debt to various lenders, including Bank of Baroda, Central Bank of India, IDBI Bank, and Deutsche Bank, amounted to Rs 6,521 crore.
Banks have faced significant losses in the past due to the collapse of Kingfisher Air and Jet Airways. Both are burdened with substantial debt.
A source stated, "Now that the resolution professional has been appointed, he will conduct a transaction audit. Once the transaction audit is completed, lenders could conduct a forensic audit of the airline's book. Further Lenders are likely to take a call on this in a week's time."
Stay tuned with us. Further, follow us on social media for the latest updates.
Also Read: US Airlines, Including American, United, Delta, and Southwest, want you to Dress Properly – Aviation A2Z
Join us on Telegram Group for the Latest Aviation Updates. Subsequently, follow us on Google News.