DELHI- The CCI has issued a show-cause notice to Tata group-backed Air India (AI), demanding an explanation for its proposed merger with Vistara (UK).
The Competition Commission of India (CCI) has raised concerns and has given Tata 30 days to respond. Further, seek approval for the merger without undergoing an investigation.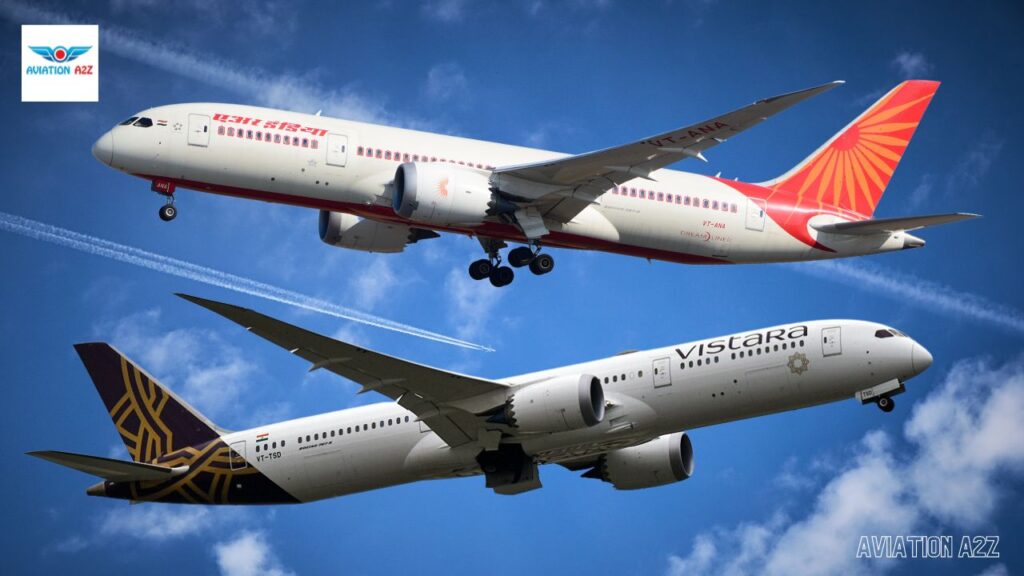 CCI over Air India Vistara Merger
If the CCI remains unsatisfied with Tata's response and decides to proceed with an investigation, the conglomerate has two options.
The first option is to divest its stake in Vistara, while the second option is to commit to "behavioral guidelines" that ensure fair competition in the aviation sector. Subsequently, the final decision will have significant implications for the future of the proposed merger.
Approval from the Competition Commission of India (CCI) is necessary for mergers and acquisitions that meet the asset and turnover thresholds specified under Section 5 of the Competition Act.
The CCI reviews merger proposals through two investigation phases. The Phase-1 investigation involves forming an initial opinion on whether the merger would negatively impact competition in the relevant Indian market.
If potential competition concerns arise, the CCI initiates a Phase-2 investigation. Both the CCI and Air India declined to comment to LiveMint on the matter. Subsequently leaving the outcome of the investigation and the subsequent merger uncertain.
Tata's Ownership and Merger Details
According to the filing submitted to the CCI, Tata will hold a 51% stake in the merged entity. While Singapore Airlines (SIA) will have a 25.1% stake.
Tata assures that the merger will not alter the competitive landscape or negatively impact competition within India.
Tata Group announced the merger between Air India and Vistara in November. Subsequently, aiming to challenge the dominance of IndiGo (6E), which currently holds a market share of over 60%.
The combined market share of Air India and Vistara stands at 18.4%, based on the May traffic data provided by the aviation regulator DGCA.
Air India, originally founded by JRD Tata in 1932 and later nationalized in 1953, was returned to the Tata Group's control in January 2022, marking a significant milestone in the airline's history.
As the 30-day deadline approaches, Tata Group faces a critical decision that will shape the future of the proposed Air India-Vistara merger. The outcome will have implications for competition in India's aviation sector and the overall market landscape.
Stay tuned with us. Further, follow us on social media for the latest updates.
Also Read: US Airlines, Including American, United, Delta, and Southwest, want you to Dress Properly – Aviation A2Z
Join us on Telegram Group for the Latest Aviation Updates. Subsequently, follow us on Google News.