DELHI- India's largest carrier IndiGo (6E) Airline flight operating Airbus A321neo from Delhi (DEL) to Chennai (MAA) experienced Engine problems and forced to divert back to DEL.
According to the source, 230 people, including passengers and crew, are onboard the A321neo. Further, the aircraft returned safely to DEL within one hour of taking off.
IndiGo A321neo Delhi Flight faces Engine Snag
According to Flight Radar 24, the IndiGo flight 6E2789 took off from Indira Gandhi Int'l Airport (DEL) at 10:06 PM IST (4:36 PM UTC).
Shortly after takeoff, the pilot experienced problems with the engine and decided to return back to DEL. Subsequently, they contacted the DEL Air Traffic Controller and asked for an emergency landing.
After getting permission, the aircraft made an emergency landing at DEL at 10:39 PM IST (5:09 AM UTC). The passengers were disembarked, and maintenance staff inspected the aircraft.
Furthermore, the aircraft involved in the incident is IndiGo Airlines Airbus A321-252NX or A321neo. The aircraft has the registration VT-ILN and is 2 years and 4 months old aircraft. Further, the 6E deploys it on domestic routes where there is significant demand and rarely to Int'l destinations.
Official Statement
Indigo Airlines has reported that the aircraft landed safely and is currently undergoing the required inspections. In the meantime, a replacement aircraft has been arranged to transport the passengers to Chennai.
According to Indigo, flight 6E 2789 from Delhi to Chennai had to return to its departure point due to a technical problem. The aircraft safely landed and is now undergoing the necessary inspection.
An alternative aircraft has been provided to ensure the passengers' continued travel. Indigo Airlines expresses regret for any inconvenience caused to the passengers, as stated in their official statement.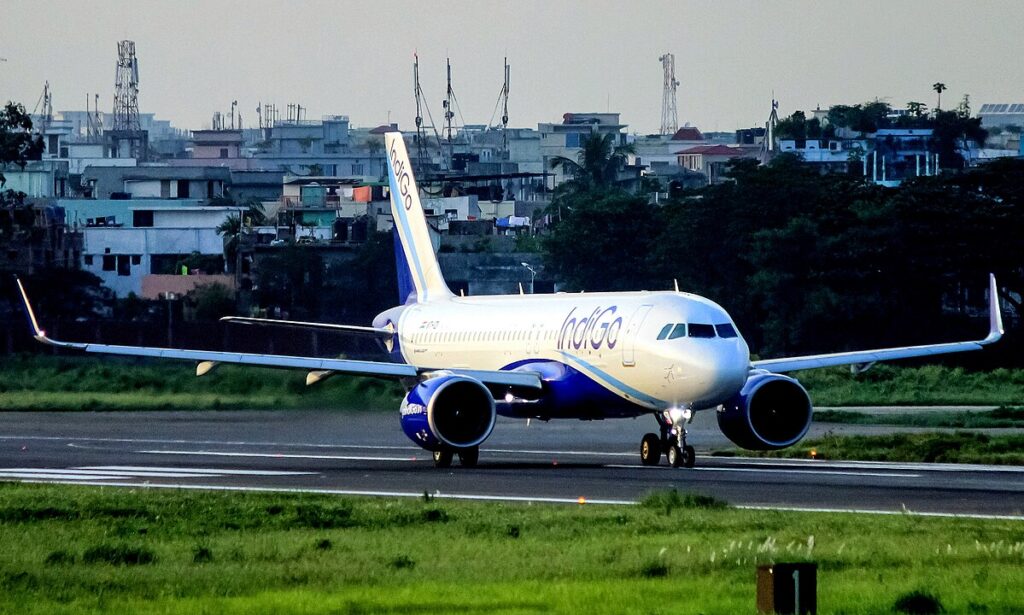 Similar Incident
On Sunday morning (June 3, 2023), India's largest carrier, IndiGo (6E) flight bound for Dibrugarh make an emergency landing at Lokpriya Gopinath Bordoloi International Airport in Guwahati, Assam.
The emergency landing is prompted by a technical glitch experienced by the aircraft. Further, the IndiGo Flight 6E2652 landed in Guwahati and have the Minister of State in the Ministry of Petroleum and Natural Gas of India on board.
According to Radar Box, the flight tracking website, the IndiGo flight 6E2652 is bound for Dibrugarh. Further, the aircraft took off from Guwahati International Airport (GAU) at 8:35 AM IST.
After being airborne for a few minutes, the plane returned to GAU following technical issues. The plane is bound for the Dibrugarh Airport (DIB), and Rameshwar Teli, Union minister, was onboard the flight along with two MLAs.
Stay tuned with us. Further, follow us on social media for the latest updates.
Also Read: US Airlines, Including American, United, Delta, and Southwest, want you to Dress Properly – Aviation A2Z
Join us on Telegram Group for the Latest Aviation Updates. Subsequently, follow us on Google News.