DELHI- The Former IndiGo (6E) President and Co-founder of Akasa Air (QP), Mr. Aditya Ghosh, has received the Chevalier de l'ordre national du Mérite (French Medal) for his outstanding contribution to boosting Indo-French business relations, especially in the aviation sector.
The Indian Businessman received the award from Emmanuel Lenain, Ambassador of France to India. Further, Lenain is 53 years old French citizen and resides in New Delhi at French Embassy.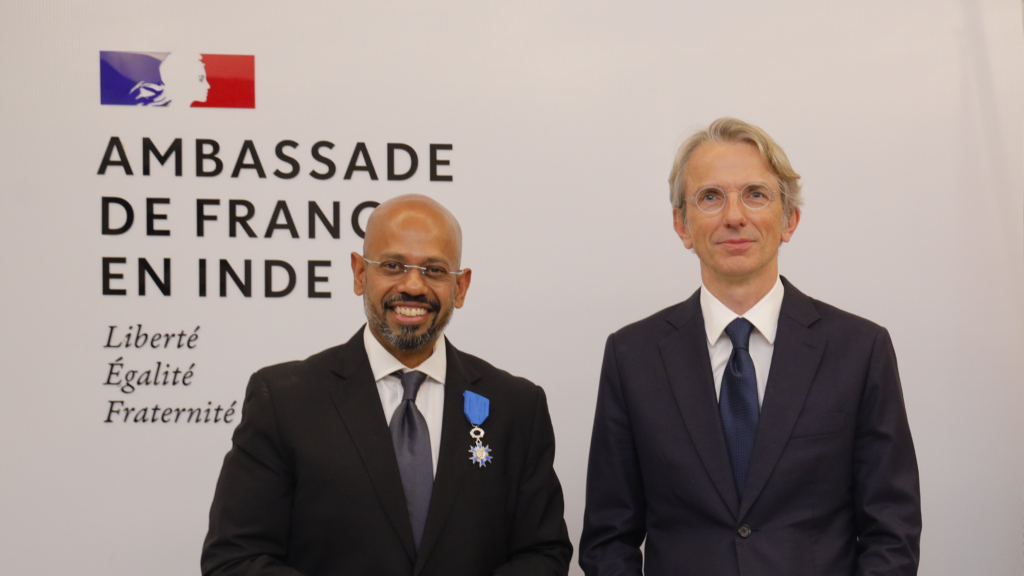 Aditya Ghosh Gets French Medal
On Jun 7, 2023, Mr. Ghosh and his friends and family were invited to the French Embassy in New Delhi. The ghost then received the Chevalier de l'ordre national du Mérite.
The National Order of Merit, known as Ordre national du Mérite in French, is a prestigious French order of merit. It was established on December 3, 1963, by President Charles de Gaulle. The President of the French Republic bestows membership in this order.
On receiving this great honor from French Ambassador, Mr. Ghosh expressed enthusiasm and happiness. He wrote, " Thank you so much, Ambassador Emmanuel Lenain. This is truly an incredible honor! I must thank all my loved ones and colleagues, past and present, who have been a constant source of inspiration, support, and guidance to me. I am deeply grateful to you and the Republic of France."
Subsequently, Mr. Lenain wrote, "Glad to confer Chevalier de l'ordre national du Mérite on business leader Aditya Ghosh. Through this award, France recognizes his outstanding contribution to boosting Indo-French business relations, especially in the aviation sector. Congratulations!"
Who is Aditya Ghost?
Aditya Ghosh, previously serving as the President and Board Member of IndiGo, as well as a Board Member of FabIndia, has demonstrated remarkable success in his career.
Known for his keen instincts, Aditya made a pivotal decision by joining OYO instead of Tata Sons, showcasing his discerning judgment. He has emerged as a prominent figure in India's affordable-hospitality sector.
In 2018, Aditya made a seamless transition from the renowned aviation company IndiGo to the fast-growing unicorn OYO, where he currently holds a position as a Board Member for OYO South Asia.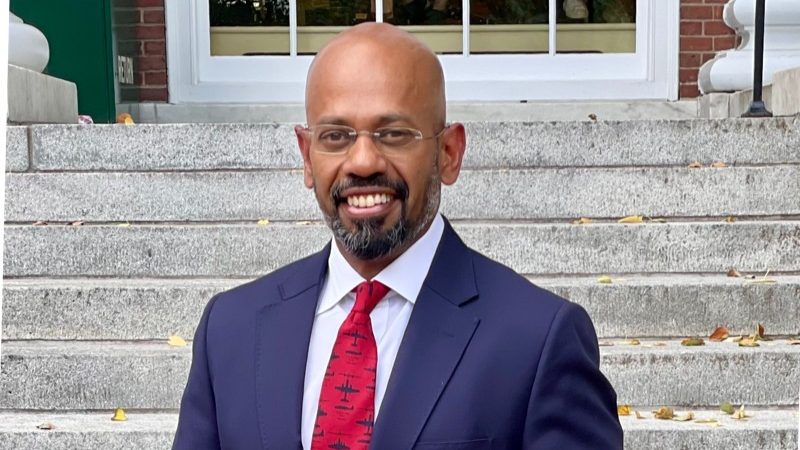 His Journey
Aditya embarked on his professional journey in 1996, initially serving as a corporate law executive, providing legal guidance to esteemed organizations such as InterGlobe, GSK Beecham, PepsiCo, and the World Bank.
He swiftly transitioned to InterGlobe Enterprises, the parent company of IndiGo, assuming the role of general counsel. Aditya's exceptional capabilities propelled him to become the President and a Board Member of the airline by 2008.
As President, he spearheaded all operational and managerial aspects of IndiGo, while also contributing to the Executive Committee of InterGlobe Enterprises at the Group Level.
Additionally, he held board positions in the Hotels and Technology businesses, showcasing his diverse expertise. Aditya's areas of specialization encompass consumer experience and financial sustainability.
Admired for his accomplishments, Aditya Ghosh has garnered significant recognition in his career. He was honored as one of India's Hottest Young Executives by Business Today magazine in 2011.
His accolades include the GQ Businessman of the Year award in 2013, a nomination for the CNN-IBN Indian of The Year in the Business category, and the CEO of the Year award by SABRE. Notably, he received the esteemed Low-Cost Leadership award at the World Airline Awards in 2011.
In an ecosystem predominantly influenced by IIT and IIM alumni, Aditya stands out as a graduate in History and Law, showcasing his versatility.
He possesses exceptional oratory skills and has delivered engaging speeches at various corporate events and conferences worldwide. Aditya Ghosh is widely renowned for his remarkable blend of professional expertise and personal qualities.
Stay tuned with us. Further, follow us on social media for the latest updates.
Also Read: US Airlines, Including American, United, Delta, and Southwest, want you to Dress Properly – Aviation A2Z
Join us on Telegram Group for the Latest Aviation Updates. Subsequently, follow us on Google News.