HANEDA, JAPAN- According to Japan's transport ministry, the Thai Airways and Eva Air passenger A330 jets collided near a taxiway at Tokyo's Haneda Airport on Saturday.
Video captured by an NHK camera reveals the presence of the EVA Air and Thai Airways aircraft on the runway.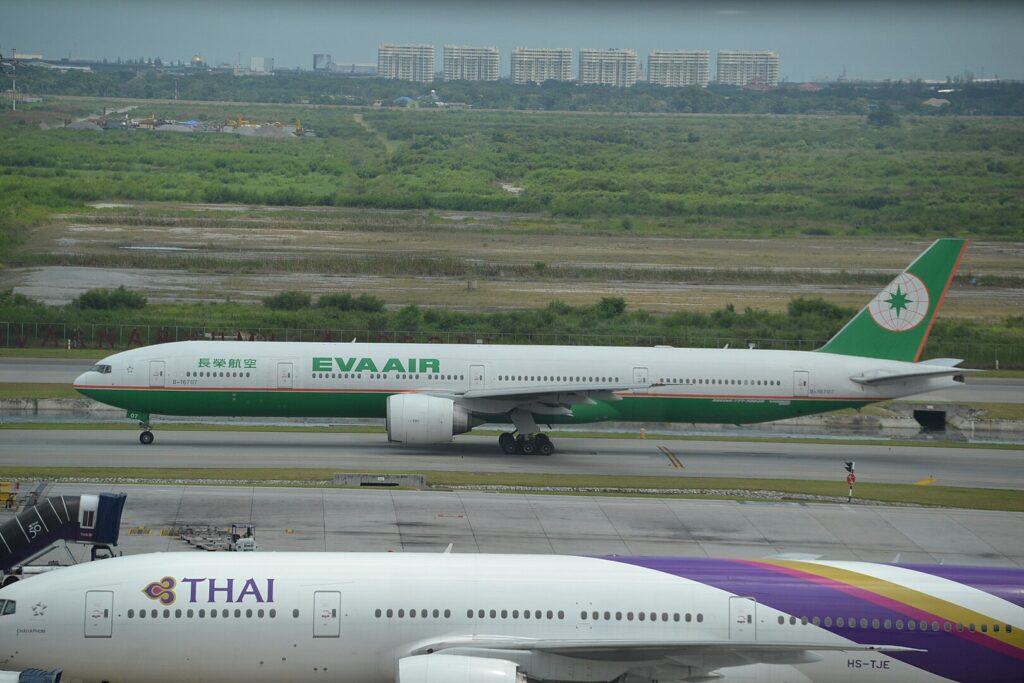 Two A330 Jets Collided at Haneda Airport
The Thai Airways (TG) Airbus A330-300, having the registration HS-TEO, and Eva Air (BR) A330-300 having the registration B-16340, sustained wing damage during a taxiing incident at Tokyo-Haneda Airport (RJTT), Japan.
Thai flight TG683, bound for Bangkok, was taxiing alongside stationary BR flight BR189, bound for Taipei, before lining up on runway 16R. Fortunately, there were no injuries reported among passengers or crew on both aircraft.
A section of the wing on the Thai Airways plane appears to be damaged. Further, there are visible fragments near the runway.
Authorities from the Tokyo airport office have been dispatched to the scene to conduct an investigation. Subsequently, as a precautionary measure, the runway in the vicinity of the incident has been closed.
Japan Airlines (JL) and All Nippon Airways (NH) have reported delays in some of their domestic and international flights. Further, they are currently verifying the specific details of the situation.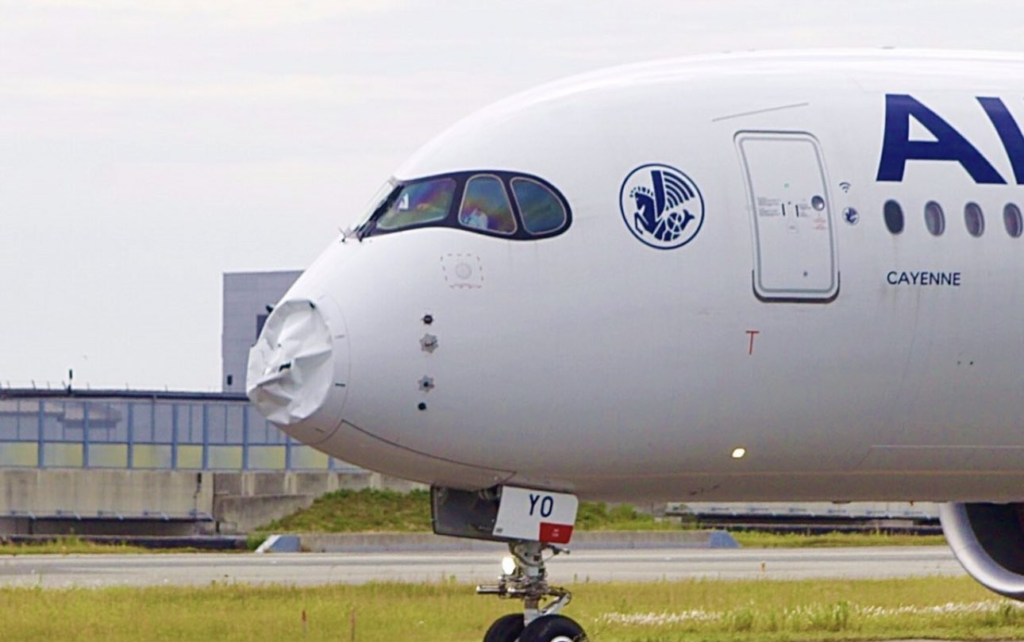 Air France A350 damage
On May 28, 2023, an Air France (AF) Airbus A350 900 aircraft operating flight AF291 from Osaka-Kansai (KIX), Japan, to Paris-Charles de Gaulle (CDG) encountered a bird strike damage.
Subsequently resulting in damage to its nose cone. As a result, the flight declared an emergency at 11:00 JST and returned to the departure airport.
According to Flight Radar 24, the Air France flight AF291 operating Airbus A350-941 aircraft took off from the Osaka Kansai International Airport (KIX) at 2:15 Am UTC.
Shortly after the Takeoff, the plane experienced bird strike damage at its nose cone. Following this pilot declared an emergency and landed safely at the KIX at around 5:24 AM UTC.
Approximately 30 minutes into the flight, after reaching its cruising altitude of 35,000 feet, the pilots of the aircraft operating the flight decided to return to Osaka-Kansai. Due to a technical malfunction affecting the weather radar and speedometer.
Stay tuned with us. Further, follow us on social media for the latest updates.
Also Read: US Airlines, Including American, United, Delta, and Southwest, want you to Dress Properly – Aviation A2Z
Join us on Telegram Group for the Latest Aviation Updates. Subsequently, follow us on Google News.