MUNICH- German flag carrier Lufthansa (LH) resumed regular Airbus A380 flights on June 1, 2023, marking the end of a three-year hiatus caused by the COVID-19 pandemic.
The first flight in the post-pandemic era operated from Munich International Airport (MUN) to Boston International Airport (BOS).
Lufthansa Deploys A380 on Munich-Boston Route
The inaugural A380 flight after an Airbus A380 performed the pandemic with registration D-AIMK, which is approximately 9.6 years old. This particular A380 is the first of potentially six aircraft that LH intends to reintroduce into service.
Departing from Munich at 4:01 PM local time, flight LH424 arrived in Boston at 5:23 PM local time. The return journey, LH425, took off from BOS at 8:52 PM local time and landed in MUC at 9:59 AM local time.
Following the significant reduction in air travel resulting from the COVID-19 pandemic, Lufthansa made the decision to retire its entire fleet of 14 A380s in March 2020.
Further, this move is driven by the acknowledgment that the A380s, being large and costly to operate, is no longer viable in the current aviation landscape.
However, Lufthansa has now chosen to reintroduce the A380s. Further indicating a shift in circumstances and a renewed assessment of their operational feasibility.
In light of the recent rebound in air travel demand, Lufthansa, the national airline of Germany, has reassessed its strategy and acknowledged the advantageous prospects associated with reintroducing the A380s to its fleet.
As part of its plans for the summer season, Lufthansa intends to deploy the A380s on select routes. Particularly for long-haul flights originating from Munich to destinations such as New York, Bangkok, Los Angeles, and Singapore.
This decision reflects Lufthansa's recognition of the A380's capacity. To cater to passengers' increased travel needs and preferences during this period.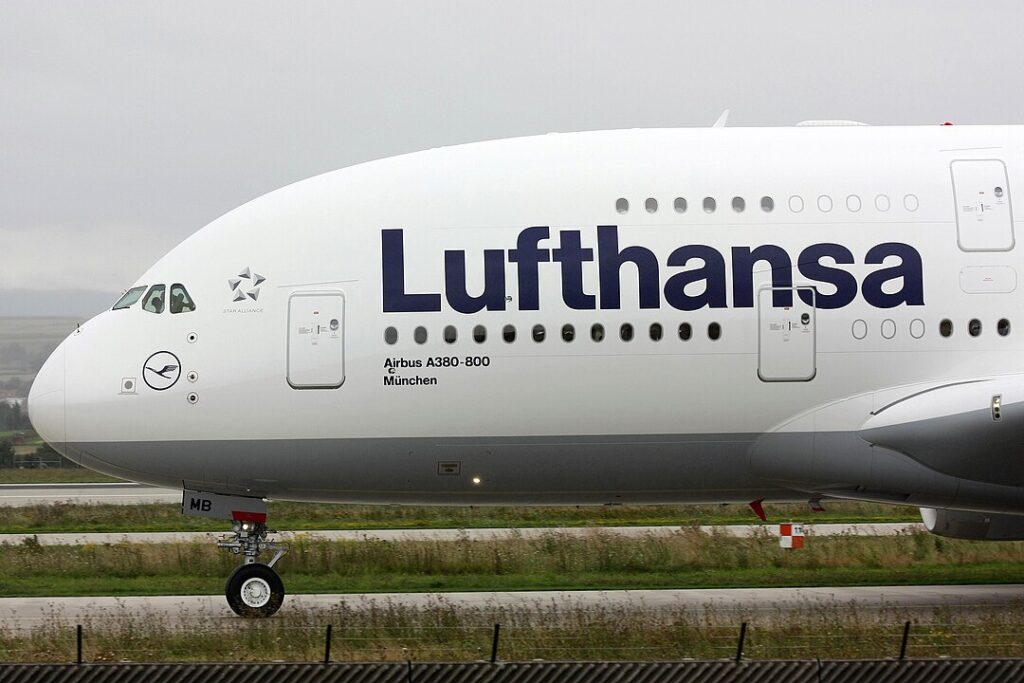 Strong Travel Demand
Despite the initial doubts surrounding the A380's size and cost-effectiveness, Lufthansa has made the decision to keep these aircraft in service until 2027.
This reaffirms Lufthansa's confidence in the revival of the aviation industry. Further underscores the current upswing in travel demand.
To maximize the A380's potential, Lufthansa intends to base its entire fleet of these aircraft in Munich. With four planes designated for active use and two serving as backups.
While the last two A380s currently remain inactive, Lufthansa has yet to determine their future operational status. The reintroduction of Lufthansa's Airbus A380s marks a significant milestone for the airline and the entire aviation sector.
It serves as a positive indication of the industry's recovery as air travel rebounds from the adverse effects of the pandemic.
Lufthansa operates a diverse mainline fleet comprising both Airbus narrow and widebody aircraft and Boeing widebody aircraft.
This fleet consists of eight distinct aircraft families, including the Airbus A320ceo and A320neo families, as well as the Airbus A330, Airbus A340, Airbus A350, Boeing 747, and Boeing 787 Dreamliner.
Stay tuned with us. Further, follow us on social media for the latest updates.
Also Read: Indian Students Deported Back to Delhi from USA on Delta Flight – Aviation A2Z
Join us on Telegram Group for the Latest Aviation Updates. Subsequently, follow us on Google News.