DUBAI, UAE- The flag carrier of UAE, Emirates (EK), is launching an innovative closed-loop recycling initiative aimed at reducing plastic waste.
Starting this month, millions of plastic items used onboard, including trays, bowls, snacks, and casserole dishes, will be collected and recycled in a local facility.
The recycled materials will then be transformed into new Emirates meal service products, contributing to a more sustainable and eco-friendly approach.
In line with the United Nations World Environment, Day on 5 June and the global campaign to #BeatPlasticPollution, Emirates will begin incorporating the new recycled utensils into its onboard services from June 2023 onwards.
This initiative showcases Emirates' commitment to environmental conservation and responsible practices in the aviation industry."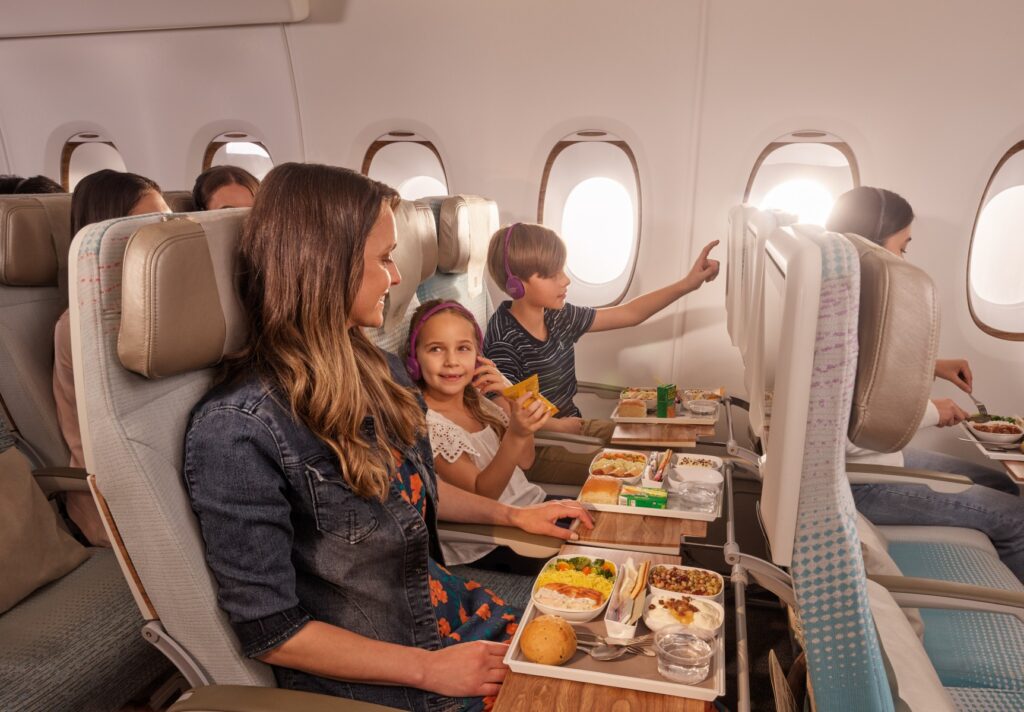 Emirates Plastic Recycling Initiative
Aligning with Emirates' dedication to responsible consumption, this new endeavor represents a shift toward the principles of a circular economy, emphasizing resource reduction, reuse, and recycling.
Following each flight, countless used and impaired meal service items from Economy and Premium Economy Class dining will be gathered, washed, and inspected for any damages.
These items will then be transported to a specialized facility in Dubai, where they will undergo grinding, reprocessing, and manufacturing processes to transform them into fresh dishes, bowls, and trays.
Ultimately, these recycled products will be supplied to Emirates Flight Catering, allowing them to serve thousands of meals in the skies once again.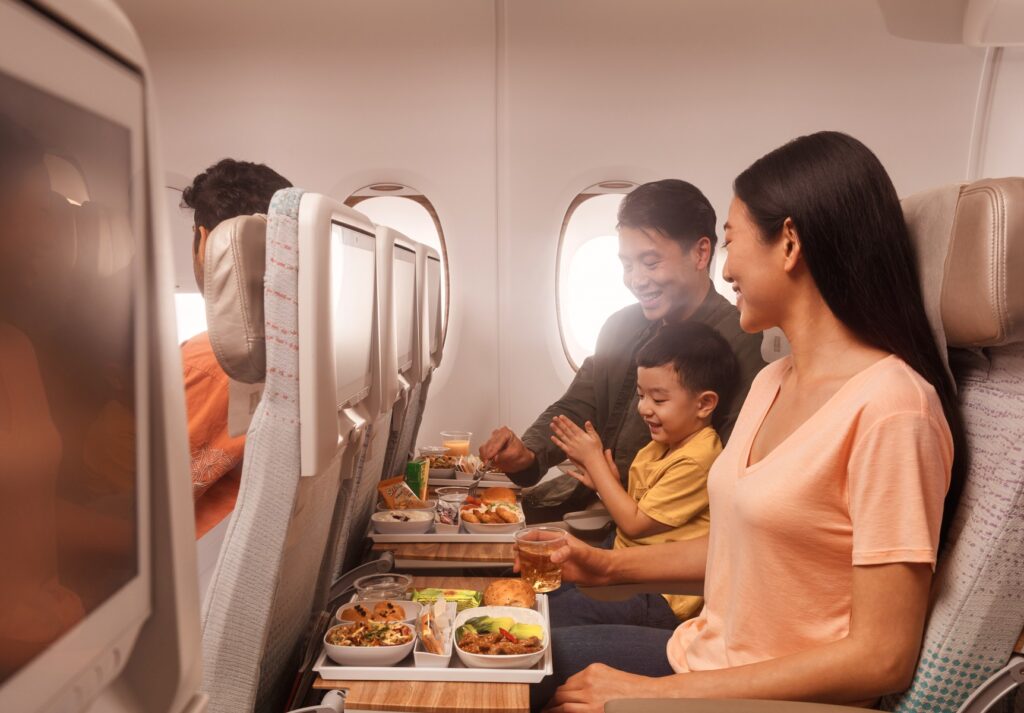 Through a strategic collaboration with deSter FZE UAE, a prominent provider of service ware concepts in the aviation industry and a renowned expert in closed-loop manufacturing, Emirates is embarking on a venture to repurpose plastic materials that have reached their end of life and would otherwise be considered obsolete.
Using these recycled materials, Emirates will reintroduce trays, casseroles, snack dishes, and bowls onto their aircraft worldwide. With a minimum of 25% of the content derived from reused materials (recyclate). As time progresses, this proportion is expected to increase further.
The team at deSter is actively involved in the CE100 network, which comprises leading companies in the circular economy domain.
Moreover, they have received the prestigious 'Gold' Sustainability rating from Ecovadis. A globally recognized certification that acknowledges sustainable practices.
Emirates specifically chose to collaborate with deSter once a suitable facility in the UAE became available. Significantly reducing the carbon footprint associated with shipping the products to another country for recycling.
Additionally, the deSter factory incorporates sustainable design principles. Including utilizing solar power, efficient water management, and waste minimization techniques.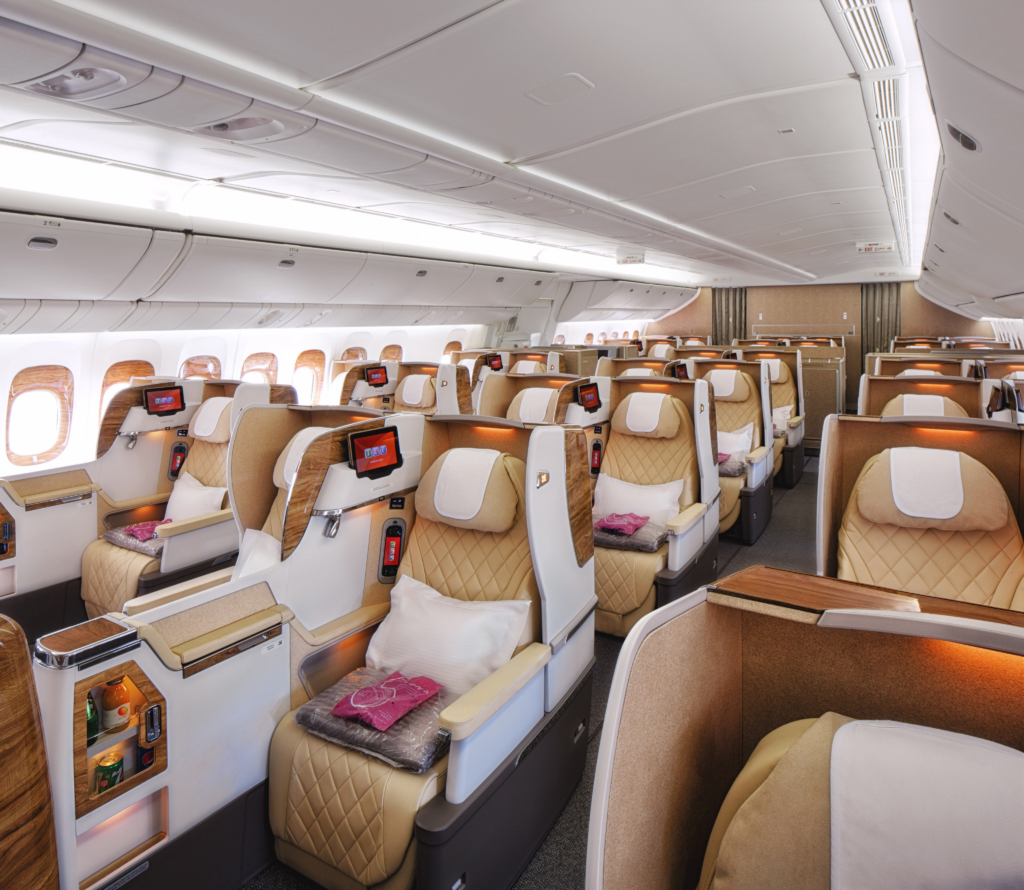 EK's Commitment
Emirates is fully dedicated to reducing plastic waste and has already taken significant steps in this direction. In addition to its newly launched closed-loop recycling initiative.
To begin with, Emirates has successfully diverted more than 150 million single-use plastic items from ending up in landfills every year.
They achieved this by replacing plastic straws, inflight retail bags, and stirrers with eco-friendly alternatives. Made from responsibly sourced paper and wood.
In Economy and Premium Economy Class, passengers can enjoy the comfort of soft blankets onboard. Each of these is crafted from 28 recycled plastic bottles. Through this initiative alone, Emirates prevents 88 million plastic bottles from contributing to landfill waste annually.
Emirates has also introduced environmentally conscious measures in their inflight toy bags, baby amenity kits, and plush toys, all manufactured using recycled plastic bottles. In just 12 months of amenity kit production, over 8 million plastic bottles have been repurposed.
Furthermore, Emirates utilizes hygiene covers for their meal tray bowls and plastic tumblers made from 80% recycled plastic (rPET). This promotes sustainability and helps reduce the consumption of new plastic materials.
The airline has taken steps to incorporate alternative materials like kraft paper, rice paper, and recycled plastic in their Economy and Premium Economy amenity kits, further minimizing the use of virgin plastic.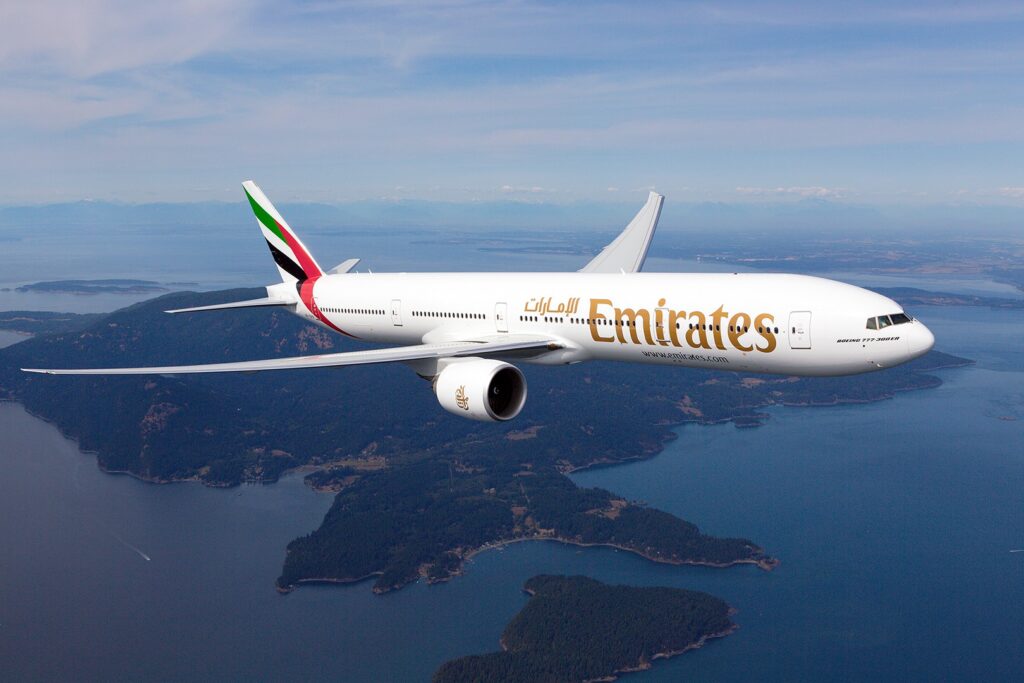 Bottom Line
Emirates Cabin Crew actively participates in the recycling process by segregating glass and plastic bottles for recycling purposes in Dubai. Their efforts diverted approximately 500,000 kilograms of plastic and glass from landfills in 2022.
These initiatives demonstrate Emirates' strong commitment to combating plastic waste Subsequently, promoting a more sustainable approach to air travel.
Stay tuned with us. Further, follow us on social media for the latest updates.
Also Read: US Airlines, Including American, United, Delta, and Southwest, want you to Dress Properly – Aviation A2Z
Join us on Telegram Group for the Latest Aviation Updates. Subsequently, follow us on Google News.