BANGALORE- According to an official announcement on Wednesday, TATA SIA Vistara (UK) Airlines is set to launch a new flights service connecting Agartala and Bengaluru starting from August 1.
Furthermore, IndiGo (6E) Airlines and Akasa Air (QP) operate three flights on the Agartala (IXA)-Bengaluru (BLR) route.
However, the Vistara has not started the booking for the route. Furthermore, as per our source, Vistara will deploy the Airbus A320neo to serve its passengers on this new route. We will keep you posted whenever we have more flight booking information.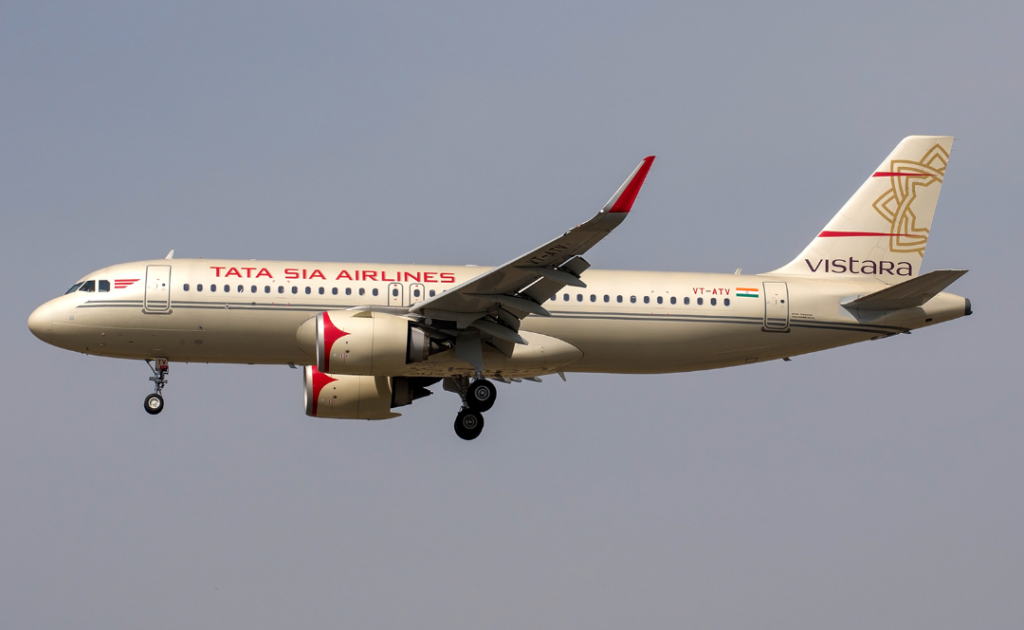 Vistara Agartala-Bengaluru flights
According to KC Meena, the director of Maharaja Bir Bikram Airport, Vistara is scheduled to commence operations on the Agartala-Bengaluru route starting on August 1.
The flight will directly connect Bengaluru to Agartala, and on the return journey, it will stop in Guwahati. This new service is expected to benefit passengers greatly.
The Chief Minister, Manik Saha, had requested the Civil Aviation Minister, Jyotiraditya Scindia, to introduce more flights on this route.
Meena also mentioned that SpiceJet is prepared to launch flights between Agartala and Chittagong in Bangladesh. However, the Ministry of Home Affairs (MHA) must notify the immigration center for this to happen.
"We anticipate receiving the necessary clearances from the Central Government by mid-June. Once the process is complete, international flight services will commence as soon as possible," Meena stated.
Currently, the MBB Airport is served by four airlines. Collectively operating an average of 34 to 36 flights on a daily basis. Furthermore, the airport handles approximately 4,500 passengers each day.
The flight distance between Bengaluru and Agartala is 1877 kilometers. Further, direct flights take approximately three hours to serve this route.
Thiruvananthapuram to Mumbai Flights
On Wednesday, Thiruvananthapuram airport announced that Vistara (UK) Airlines will start a new daily flight service to Mumbai from June 1. This will be Vistara's first service in this sector, with ticket bookings already open for travelers.
The flight, UK 551, will depart from Mumbai at 9.40 a.m. and reach Thiruvananthapuram at 12 p.m. Subsequently, the return flight, UK 552, will depart from Thiruvananthapuram at 12.35 p.m. and reach Mumbai at 2.55 p.m.
The service will be operated from the domestic terminal at Shanghumughom, and the aircraft will have 164 seats, consisting of business, premium economy, and economy classes.
Stay tuned with us. Further, follow us on social media for the latest updates.
Also Read: US Airlines, Including American, United, Delta, and Southwest, want you to Dress Properly – Aviation A2Z
Join us on Telegram Group for the Latest Aviation Updates. Subsequently, follow us on Google News.