MUMBAI- The Tata-owned low-cost subsidiary carrier, AIX Connect (IX), will operate India's First commercial flight using indigenously produced Sustainable Aviation Fuel (SAF) on May 19, 2023.
Air India Express (IX) and Air Asia India (I5) merger forms AIX Connect. Air India Express operates the exclusive fleet of Boeing 737 NGs, while Air Asia India operates the Airbus A320s aircraft.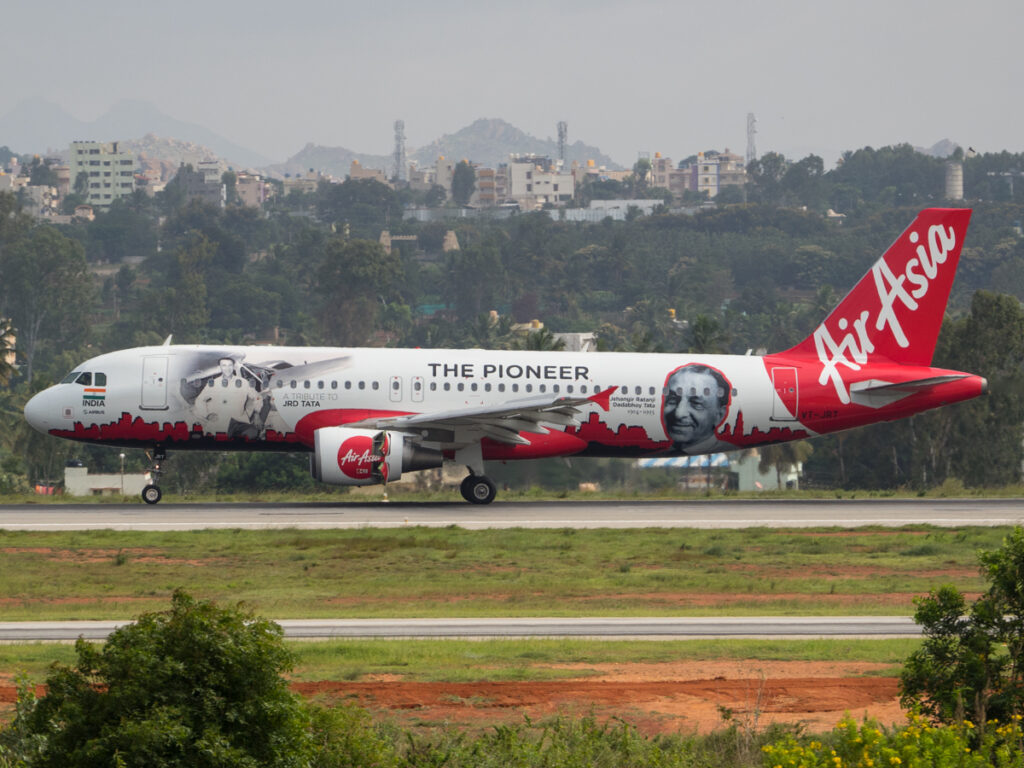 AIX Connect India's First SAF Flight
According to Sources, the airline will deploy the Iconic J.R.D Tata livery aircraft for this historic flight. The aircraft has the registration VT-JRT and is Airbus A320 aircraft. The aircraft is seen in "The Pioneer – A Tribute to JRD Tata" colors.
The VT-JRT is 15 years old and has been part of AirAsia (AK), later Czech Airlines (CZ), and Now AIX Connect.
The Indian Low-cost subsidiary will operate India's first domestic SAF flights from Pune Airport (PNQ) to Delhi Airport (DEL) on May 19, 2023. Further, the airline will operate the I5767 flight and will mark the era of sustainable aviation.
The momentous departure of I5767 from PNQ to DEL will signify the start of a new era of self-reliance for Indian aviation. Subsequently, embracing the concept of "Atmanirbhar Bharat."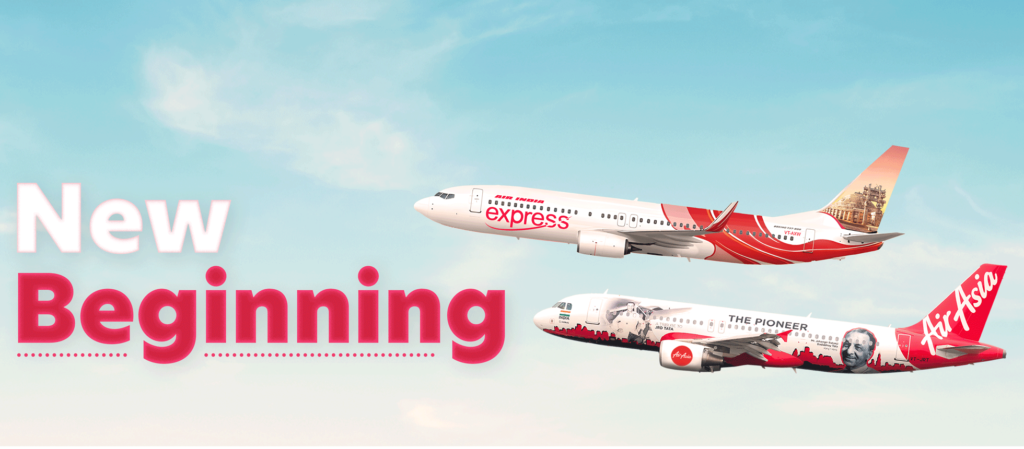 DGCA Approval
Tata-owned low-cost subsidiary carrier AIX Connect on April 30, 2023, got the approval from Indian Aviation Regulator DGCA to operate India's first commercial, domestic flight using Sustainable Aviation Fuel (SAF).
According to the source, the Tata group-owned AIX Connect will operate India's first SAF flight with 0.57 percent blended fuel.
However, this is not the first time that the airline achieved the feat. Earlier, some carriers like SpiceJet (SG), IndiGo (6E), and most recently, Vistara (UK) have achieved similar feats but in a different category.
The Indian LCC SpiceJet Airlines operated the first-of-its-kind demonstration flights in the year 2018. On October 5th, 2018, SpiceJet, a low-cost airline, completed India's inaugural test flight utilizing bio-jet fuel.
The carrier reported a Bombardier Q400 aircraft with a seating capacity of 78. Partially using bio-jet fuel, departed from Dehradun and arrived at the Delhi Int'l Airport (DEL). Subsequently, the flight was fueled with a combination of 75% air turbine fuel (ATF) and 25% bio jet fuel.
Likewise, India's largest carrier, IndiGo Airlines, also operated the first international ferry flight using the SAF. On February 18, 2022, IndiGo announced that it had completed its inaugural flight using 10% sustainable aviation fuel (SAF) on an Airbus A320neo aircraft.
Most recently, With the delivery of the 4th Boeing 787 Dreamliner. Subsequently, Vistara became the first Indian airline to fly a wide-body airliner on Sustainable Aviation Fuel (SAF). The carrier used the 30% blended SAF with conventional fuel.
Stay tuned with us. Further, follow us on social media for the latest updates.
Also, read FIRST LOOK: Air India Airlines New Possible Branding, Livery, Logo and More | Exclusive – Aviation A2Z
Join us on Telegram Group for Latest Aviation Updates. Subsequently, follow us on Google News.