MUMBAI, 30 March 2023 — The Indian Full Service Carrier (FSC), Vistara (UK), has taken the delivery of the fourth Boeing 787 Dreamliner today. The brand-new aircraft took off from Charleston (CHS) and landed at Delhi Airport (DEL).
Boeing has recently resumed the Boeing 787 Dreamliner deliveries after getting FAA approval. The US manufacturer faced long delays due to various technical issues.
Vistara Airlines Fourth Boeing 787
---
The recently added Dreamliner has a registration VT-TSP and is the fourth Vistara-owned Boeing 787. The airline took the last delivery of Dreamliner in February 2020.
However, the TATA-owned carrier took taken Boeing 787 on lease in November 2022. Subsequently, the addition of VT-TSP will be counted as the fourth in its fleet.
Boeing last year notified the airline that it would deliver one 787 in Mid March or April and the remaining three in March 2024.
According to Flight Radar 24 information, the plane took off from Charleston International Airport (CHS) at 1:43 PM on 29th March and landed at Delhi Int'l Airport (DEL) today at 2:53 PM. All times are in Indian Standard Time (IST).
Following the delays, the airline had to halt its plan to fly in the United States last year. According to some sources, the airline is likely to deploy the latest Boeing 787 on Mumbai (BOM) to Heathrow (LHW) route.
Vistara Boeing 787 Dreamliner is powered by a more advanced and powerful General Electric GEnX. It has 30 Business, 21 Premium Economy, and 248 Economy seats. The airliner has a silent and esthetic cabin with comfortable seats.
The airline will likely launch services to the US market once it takes the delivery of the remaining 787s. Today the airline operates a fleet of Airbus A320 family airliners, Boeing 737s, and Boeing 787s.
Vistara became the first Indian airline to fly Wide bodies on SAF
With the delivery of the 4th Boeing 787 Dreamliner, Vistara became the first Indian airline to fly a wide-body airliner on Sustainable Aviation Fuel (SAF).
The carrier operated a long-haul flight from CHS to DEL using a blend of 30% SAF and 70% conventional fuel. This helped carrier reduce about 1.5 lakh pounds of CO₂ emissions over the fuel's life cycle.
On this occasion, Vistara CEO Vinod Kannan stated, "We take immense pride in carrying out another pioneering initiative to operate a wide-body aircraft on a long-haul route using SAF, as we took delivery of our all-new Boeing 787-9 Dreamliner. This is an important milestone in our commitment to achieving carbon neutrality.
"We thank our partners, Boeing and GE Aerospace, for their support and hope that initiatives such as this open up more avenues for the industry to adopt sustainable technologies increasingly. Since the very beginning, Vistara had decided to invest in modern and advanced new aircraft with fuel-efficient engines, and we remain committed to reducing carbon emissions across all areas of our operations," added Mr. Kannan.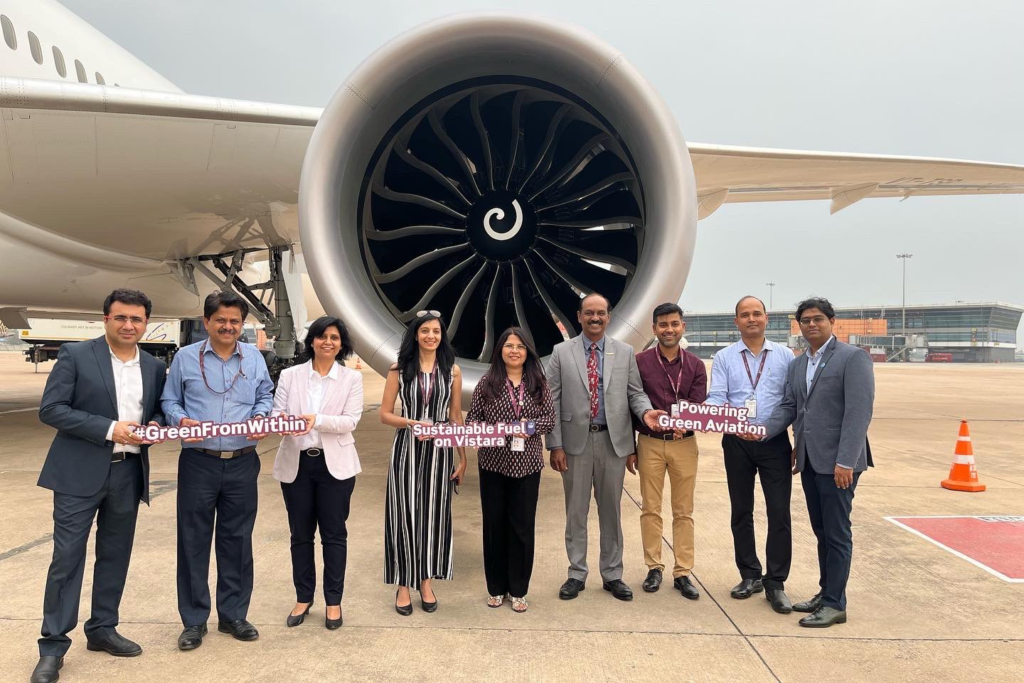 Boeing and GE executive Comments
While Salil Gupte, Boeing India President, stated, "We congratulate Vistara on the significant achievement. For becoming the first Indian airline to operate a wide-body aircraft, the Boeing 787-9, on a long-haul route using SAF. This is a major milestone in the Indian aviation industry's journey towards decarbonization, and we are proud to have been a partner in this endeavor."
"Boeing remains committed to working with Vistara and other partners to promote the use of SAF in the Indian aviation industry and around the world in support of our collective goal of achieving a sustainable future for air travel," said Mr. Gupte.
While Vikram Rai, GE Aerospace country head (South Asia & Indonesia), stated that "The GEnx engine, like all GE Aerospace engines, can operate on approved SAF blends today. Compatibility with existing aircraft engines is one of the reasons SAF is critical to helping the aviation industry reach its goal of being net zero by 2050."
"Collaborations like this encouraging greater adoption of SAF globally helps bring us closer to this target. The GEnx is also up to 15% more fuel efficient than its predecessor, helping reduce fuel consumption and CO2 emissions in flight in addition to the benefits of SAF," added Mr.Rai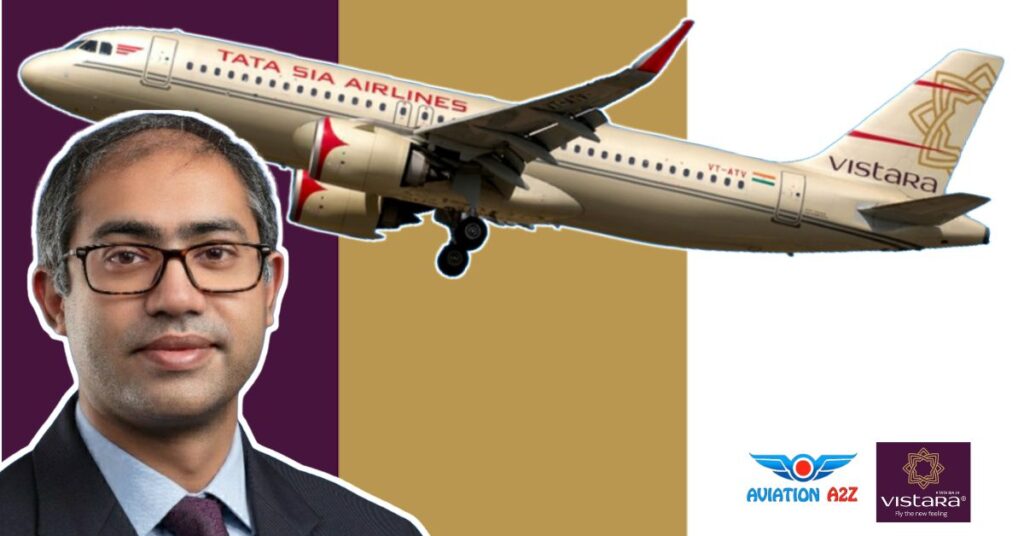 Future is Bright
---
As of March 2023, the airline flies to more than 40 destinations in India and abroad. Furthermore, the airline head by highly experienced CEO Vinod Kannan.
Vistara is in the process of getting merged with TATA-owned Air India by the end of 2024. The airline's 5100 employees are will be inducted into Air India post-merger.
The TATA has successfully merged its narrow-body carriers, Air India Express and Air Asia India. The move will help its passengers to book tickets from a single website.
Recently, Air India took delivery of the first Airbus A321neo, which it has taken on lease. Air India is in a rapid expansion face and is the second-largest airline group in the country.
What do you think about Vistara Air India Merger? Let us know in the comments on our social media pages. Subsequently, Stay tuned with us for the latest developments.
Also read: Air India Mega Deal With Boeing And Airbus To Create 2 Lakh Jobs In India | Exclusive
Join us on Telegram Group for Latest Aviation Updates. Furthermore, Follow us on Google News.
---