The flag carrier of Qatar, Qatar Airways (QR), will take the delivery of all nine Boeing 737 MAX 8 aircraft by the end of this July. In the middle of April, the Gulf carrier received its first delivery of a batch of 737 MAXs, seizing the opportunity to introduce them to its fleet.
As reported by Aviation A2Z on April 29, 2023, Qatar Airways (QR) has received its initial delivery of a Boeing 737 MAX. Subsequently, the plane departed from the US for Doha, stopping in Iceland.
The plane, with registration no. A7-BSC took off from Everett Paine Field (PAE) in Washington, US. On flight QR3180 at 9:36 AM local time (UTC -7) on April 14, 2023. Subsequently, it landed at Keflavik International Airport (KEF) in Iceland at 12:47 AM local time (UTC +0) on the same day.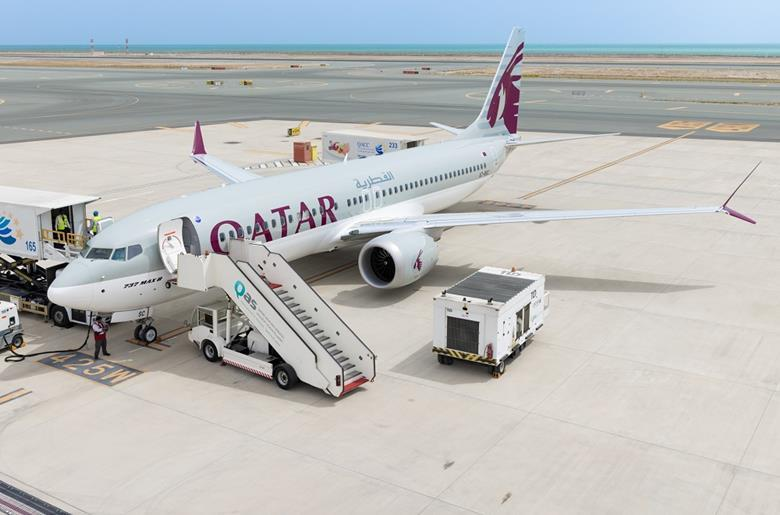 Qatar Airways 737 delivery Updates
According to Qatar Airways, the airline has already equipped the Max 8s with streaming in-flight entertainment. Further, they have provided pilot training programs for the aircraft.
The airline added that the addition of the Max 8s will increase its capacity. Consequently, support its growth plans, particularly in the short-haul markets.
Qatar Airways has announced that it will use its newly acquired Boeing 737 Max 8 aircraft on routes other than the Doha-Kuwait route. The airline plans to operate these planes on routes to Gulf Co-operation Council primarily states to support its sustainable expansion plans. The modern and efficient aircraft will be a welcome addition to the airline's narrowbody fleet.
Boeing Orders & Delivery data indicates that as of March 31, 2023, QR has 30 orders for the 737 MAX. Further, in December 2016, the Qatari airline ordered five 737 MAXs. However, in July 2022, the QR and Boeing announced that they had ordered 25 Boeing 737 MAX-10 aircraft.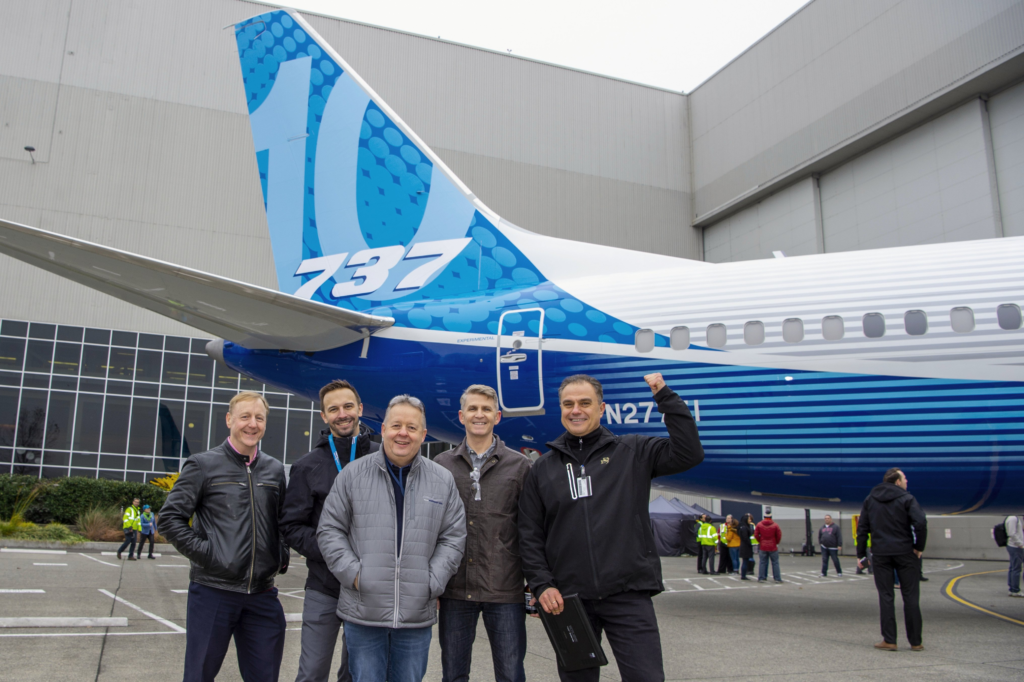 QR 737 MAX 10 Update
Qatar Airways has placed an order for 25 larger 737 Max 10s. According to the airline, these jets have a few operational advantages, such as pilot training and ground handling, which are similar to the Max 8s.
However, it has been mentioned that the Max 10s will have different amenities, including an alternative in-flight entertainment system.
In 2020, Akbar Al Baker, the CEO of Qatar Airways, stated that the airline would not be taking delivery of anymore 737 Max aircraft. Further, the airline had outstanding orders for 25 737 Max 8 planes after receiving five for its failed partnership with Air Italy.
Al Baker explained that they had bought the aircraft for a particular airline they had invested in but had since withdrawn their investment. As a result, they would have to replace the 737 Max with another type of airplane. Subsequently rendering the additional orders unnecessary.
Stay tuned with us. Further, follow us on social media for the latest updates.
Also, read FIRST LOOK: Air India Airlines New Possible Branding, Livery, Logo and More | Exclusive – Aviation A2Z
Join us on Telegram Group for Latest Aviation Updates. Subsequently, follow us on Google News.