India's leading aircraft maintenance, repair, and overhaul (MRO) enterprise, AI Engineering Services Ltd (AIESL), will be privatized. The fate of nearly 1,100 aircraft technicians working for AIESL will be uncertain following the disinvestment process.
Several aircraft technicians working on 'fixed-term employment' at AIESL expressed their concerns about the existing service conditions that could make them vulnerable once the MRO company is privatized in an interview with ET Infra.
Uncertainty among AIESL Technicians
AIESL has been employing aircraft technicians on a contractual basis called 'fixed-term employment (FTE)' since 2017. This contractual arrangement lasts for five years. Technicians have raised concerns that their current employment conditions at AIESL are exploitative.
Further, it does not guarantee them their rightful benefits under the Industrial Employment rules mandated by the Ministry of Labour and Employment.
Nitin Asthana, AIESL's Chief HR Officer, stated that technicians on "fixed-term employment" are being compensated in accordance with the terms and conditions agreed upon by the individual and the company and that they are receiving all statutory benefits as per applicable laws.
However, queries sent to the office of Civil Aviation Secretary Rajiv Bansal were left unanswered at the time of reporting.
An anonymous AIESL technician, who has been in contact with the management on the matter, mentioned that "fixed-term employment" was introduced to improve efficiency in government PSUs. Further, such provisions were introduced in 2018 to protect the rights and benefits of FTE employees.
Technicians Denied the HR Statement
Another technician who is a member of the All India Aircraft Maintenance Engineering Union (AIAMEU) formed to address the grievances. He stated, "About 1,100 aircraft technicians have been hired on FTE contract with no parity with permanent employees."
The technician emphasized that they are entitled to equal pay and benefits. Further, they urge the AIESL management to comply with the government's gazette notification rules.
According to the technicians, the statement given by AIESL's HR Officer regarding the remuneration of fixed-term employees is untrue, and they continue to receive wages that are close to the minimum wage.
They demand that management adhere to the regulations and ensure pay equality and benefits. Further, they are concerned that their requests and rights may be ignored once AIESL is private.
The technicians also mentioned that approximately 2,100 fixed-term employees of all grades are currently working in AIESL. According to the 2021-2022 annual report of AIESL, the total number of permanent and contractual employees was 4,965.
Approached Labour Ministry
The technicians at AIESL, who were not provided with the benefits and rights under the gazette notification of 2018, approached the Ministry of Labour and Employment for grievance redressal in March 2022. Later, the All India Aircraft Maintenance Engineering Union (AIAMEU) was formed in November.
After mediation with the assistant labor commissioner, it was decided that the management of AIESL would form a committee. It will consist of senior management officials and employees to address the demands of the technicians.
These demands included implementing FTE rules, revising the basic salary, introducing a career progression scheme, including dearness allowance in the salary, and more.
A technician employed under an FTE contract in the aircraft maintenance industry is paid a basic salary of around Rs. 8,800 per month, resulting in a gross monthly salary of Rs. 37,000.
On the other hand, a junior service engineer who is a permanent employee earns a basic salary of approximately Rs. 17,000 per month, leading to a gross monthly salary of Rs. 55,000. The pay gap between permanent and non-permanent FTE technicians also persists across other job categories.
AIESL Privatization
Air India is seeking a partnership with Lufthansa Technik of Germany, a leading provider of aircraft maintenance and Air France-KLM's engineering unit, to bid for AI Engineering Services Limited (AIESL).
Singapore Airlines, which owns 25.1% of Air India, will also participate in the consortium through its engineering arm, SIA Engineering Company Limited.
The MRO (maintenance, repair, and operations) company that primarily serves Air India's fleet is AIESL, the former engineering arm of Air India that the government now owns. Its ownership is critical for Air India to ensure the smooth operation of its aircraft fleet.
Lufthansa Technik, in a talk with Air India
Lufthansa CEO Carsten Spohr met with top executives from Air India and Tata Sons several times in order to finalize the consortium and strengthen commercial ties with Air India.
According to a Lufthansa Technik spokesperson, the company is closely examining the privatization of AIESL in order to strengthen its presence in India.
Air France-KLM's engineering
AIESL is one of the four former AI subsidiaries that will be privatized and are currently owned by the government.
According to government representatives, the Preliminary Information Memorandum (PIM) of the Air India Specific Alternative Mechanism (AISAM) is awaiting approval. Furthermore, from a group of senior ministers led by home minister Amit Shah.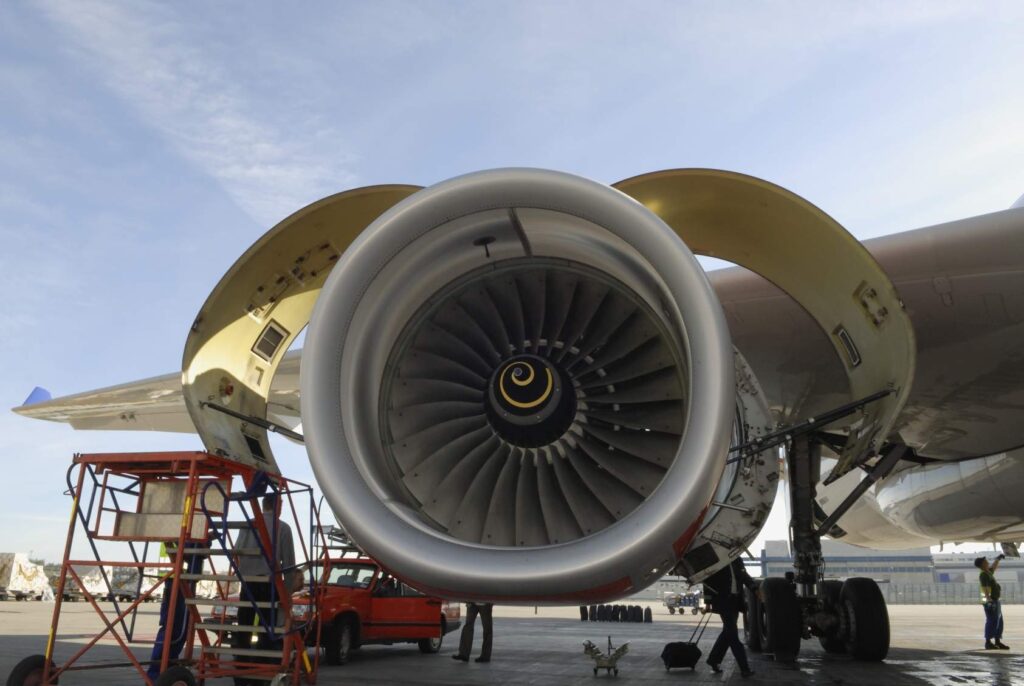 AIESL MRO Gets FAA Approval
The AI Engineering Services Limited (AIESL), formerly Air India Engineering Services Limited, has received approval from the United States Aviation Regulator Federal Aviation Administration (FAA) for the Airbus A320 Maintenance at its Mumbai facility.
In 2013, the company was founded as part of Air India Limited's turnaround plan. Which involved dividing Air India's engineering and ground handling services into two wholly-owned subsidiaries – AIESL and Air India Transport Services Limited (AITSL).
AIESL MRO announced the feat this week on Thursday (May 4th, 2023). Further, they wrote, "AIESL adds Laurel into its Approval Kitty, Proud to Announce that AIESL Facility at OAP, Mumbai has received FAA Approval. For carrying out base Maintenance activity on Airbus A320 family aircraft.
It has lots of approval from various international aviation regulatory bodies. But not for all the bases and for all aircraft. They already had the FAA Approval but for other services.
The Mumbai AIESL MRO Base is approved to carry out All Maintenace checks from A to D. They have approval from US FAA, Europe's EASA, India's DGCA, Qatar, Kuwait, GACA (UAE), CAA Singapore, CAA Srilanka, CAA Nepal, CAA Thailand, CAA Malaysia, CAA of Bangladesh and PACA Oman.
Air India CEO Statement over AIESL
According to Campbell Wilson, the exclusion of AIESL from Air India has created a difficult road ahead for maintaining and servicing the airline's fleet.
"The loss of Air India's engineering capabilities was one of the unfavorable surprises of privatization. AIESL will continue to offer services through the end of 2019. But given our expansion, what happens next deserves careful thought," Wilson had said.
The share purchase agreement between Tata Sons and the government has a three-year lock-in period. Air India must continue doing business with the ground handling and engineering unit.
"AIESL currently handles 90% of our engineering work. Therefore, acquiring AIESL makes sense to expand the airline's internal engineering capabilities," an airline executive explained, adding that the company hasn't decided on the consortium's partners and organizational structure.
AIESL is India's largest MRO provider, with an experienced workforce and six hangar facilities spread across the country. Furthermore, it handled 450 aircraft in FY2022 and earned Rs 840 crore.
Stay tuned with us. Further, follow us on social media for the latest updates.
Also, read FIRST LOOK: Air India Airlines New Possible Branding, Livery, Logo and More | Exclusive – Aviation A2Z
Join us on Telegram Group for Latest Aviation Updates. Subsequently, follow us on Google News.