A baggage vehicle collided with a GOL Linhas Aereas Boeing 737 MAX 8 at Sao Paulo-Guarulhos Intl AP (SBGR), Brazil, causing significant damage to the aircraft. The incident occurred after the plane landed on flight #GLO1425 from Cuiaba.
The aircraft belongs to Gol Linhas Aéreas Inteligentes (Gol Linhas Aéreas Inteligentes S.A.). Further, the aircraft included is Boeing 737 MAX which was 2018 built and has the registration PS-GPG.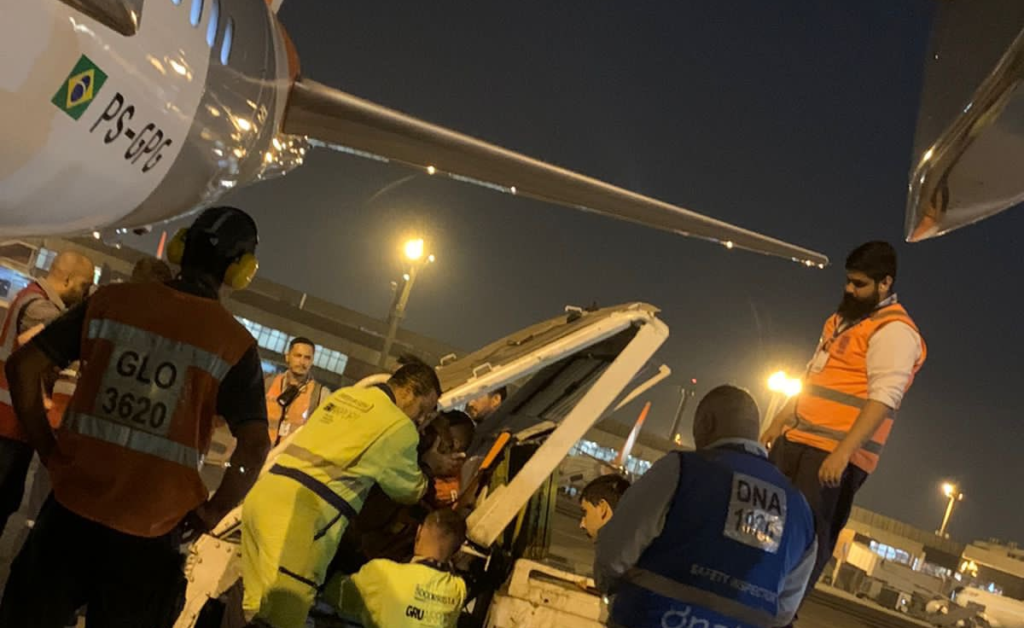 GOL Boeing 737 Damaged
The plane is currently grounded at the Sao Paulo-Guarulhos Intl AP (SBGR), Brazil. The baggage vehicle hit the aircraft, as seen in the image and videos.
According to Flight Radar 24, the plane tracking website reported that the GOL Boeing 737 MAX 8 took off from the Cuiaba (CGB) at 8:29 PM UTC. After covering a 1328 km distance, the plane landed at Sao-Paulo (GRU) at 10:25 PM UTC.
More details are awaited, and its been reported by some Twitter users.
IndiGo Mumbai to Nagpur Flight Tail Strike
"Flight 6E 203 from Mumbai experienced a tail strike while making a landing at Nagpur Airport on April 14, 2023. Further, at the airport in Nagpur, the plane was ordered to stay grounded for inspection and maintenance. Subsequently, the issue is being thoroughly investigated, according to a statement from IndiGo.
When an aircraft's tail or empennage strikes the ground or any other stationary object during takeoff or landing, this is known as a tail strike.
The aircraft was declared grounded at Nagpur Airport for assessment and maintenance, according to a statement issued by IndiGo. Further, the airline added that no injuries were reported due to the event.
Stay tuned with us. Further, follow us on social media for the latest updates.
Also, read FIRST LOOK: Air India Airlines New Possible Branding, Livery, Logo and More | Exclusive – Aviation A2Z
Join us on Telegram Group for Latest Aviation Updates. Subsequently, follow us on Google News.