MUMBAI- The Gulf carrier Saudia Airlines has taken the delivery of its first Airbus A321neo. The airline took the delivery on 14th April, a day before its A330 got damaged in Sudan.
The flag carrier of Saudi Arabia has placed an order for 35 A321neo. Furthermore, this includes 15 A321LR and 15 A321XLR and the remaining neos.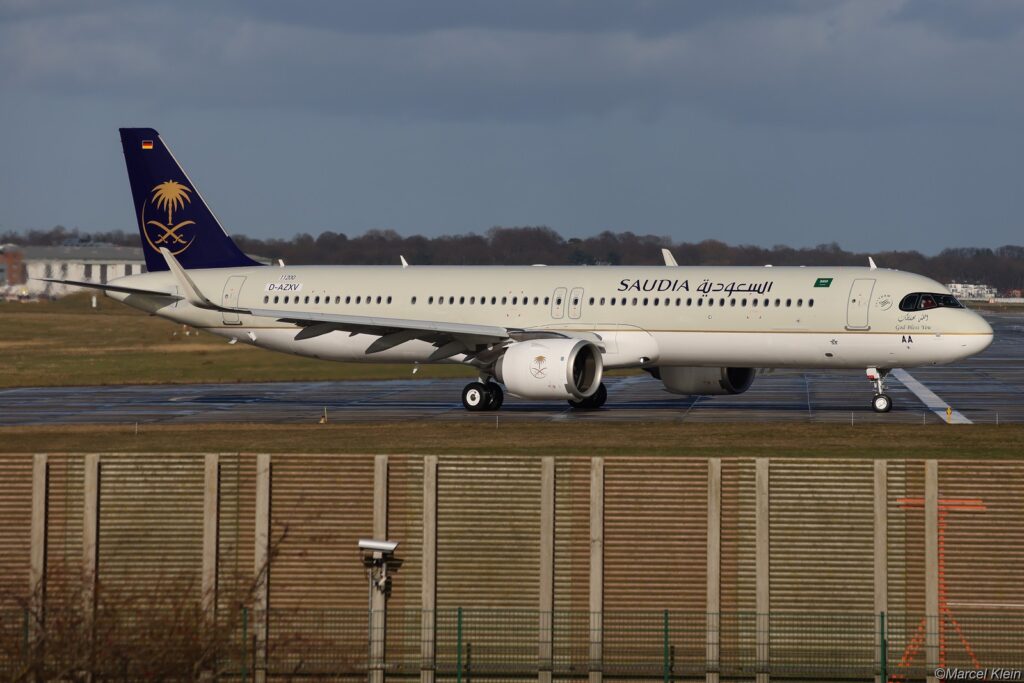 Saudia First A321neo
The middle east carrier is in the rapid expansion phase. It has a fleet of more than 150 modern aircraft. Subsequently, it placed an order for more than 100 aircraft with Airbus and Boeing. This includes Narrowbody Airbus A321 jets and widebody Boeing planes such as 777s and 787s.
The airline took the delivery of its first A321neo on 14 April when the plane departed from Hamburg, Germany (XFW) at 02:33 PM CEST. It landed at 09:04 PM CEST in Jeddah (JED) in Saudi Arabia. It took 5 hrs and 30 mins to cover the distance between XFW and JED.
They operated the flight as SAUDIA 9010, and it is currently at Jeddah International Airport. It is currently being prepared for the next phase of the journey, and the airline will likely deploy the aircraft for its Europe and Asia destinations.
According to Ch-aviation, Saudia intends to utilize its A321s model on flights originating from
Jeddah to Frankfurt International (four times a week beginning on August 1),
Geneva (four times a week starting on September 2),
Milan Malpensa (four times a week starting on June 1), and
Riyadh (with a varying schedule beginning on May 21).
The airline will also operate direct flights from the Riyadh base to
Saudi capital to Frankfurt (3 times per week starting on June 2),
Geneva (3 times per week starting on September 1),
Milan Malpensa (3 times per week starting on June 23),
Munich (2 times per week starting on October 2),
Vienna (once a week during August), and
Zurich (once a week during October).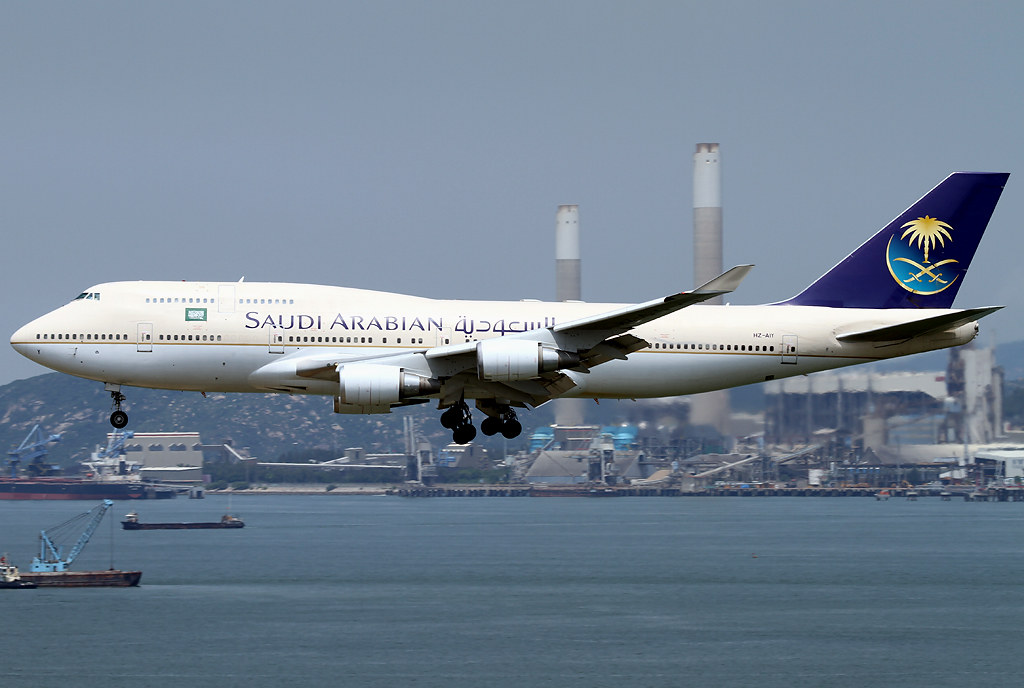 About Saudia
Saudia, which was previously known as Saudi Arabian Airlines, serves as the national flag carrier of Saudi Arabia and is headquartered in Jeddah. The airline's primary operational hub is situated at King Abdulaziz International Airport in Jeddah.
At the same time, King Khalid International Airport in Riyadh and King Fahd International Airport in Dammam serve as secondary hubs. Saudia operates scheduled flights to over 100 destinations across the Middle East, Africa, Asia, Europe, and North America domestically and internationally.
The airline also runs charter flights during Ramadan and the Hajj season. On 29 May 2012, it became the first Persian Gulf carrier to join one of the three major airline alliances by joining the SkyTeam airline alliance. Additionally, Saudia is a founding member and a member of the Arab Air Carriers Organization.
The airline currently operates a fleet of 152 aircraft plus one A321neo. Further, it deploys them to 26 domestic and 66 international destinations in 40 countries as of April 2023.
Saudia is likely to take the delivery of two Boeing 787-10 Dreamliners shortly. The plane has the registration HZ-AR29 and HZ-AR32.
Stay tuned with us. Further, follow us on social media for the latest updates.
Also Read: Indian Students Deported Back to Delhi from USA on Delta Flight – Aviation A2Z
Join us on Telegram Group for the Latest Aviation Updates. Subsequently, follow us on Google News.