Due to a technical issue, a source said a full emergency was declared at Delhi's Indira Gandhi International Airport (IGI) on Tuesday, April 18, 2023, for an Air India flight with a destination at Delhi International Airport.
According to the news agency PTI, there were 180 people aboard the flight. Air India said that due to a small crack in the plane's windscreen, flight AI858 between Pune and Delhi landed earlier than expected.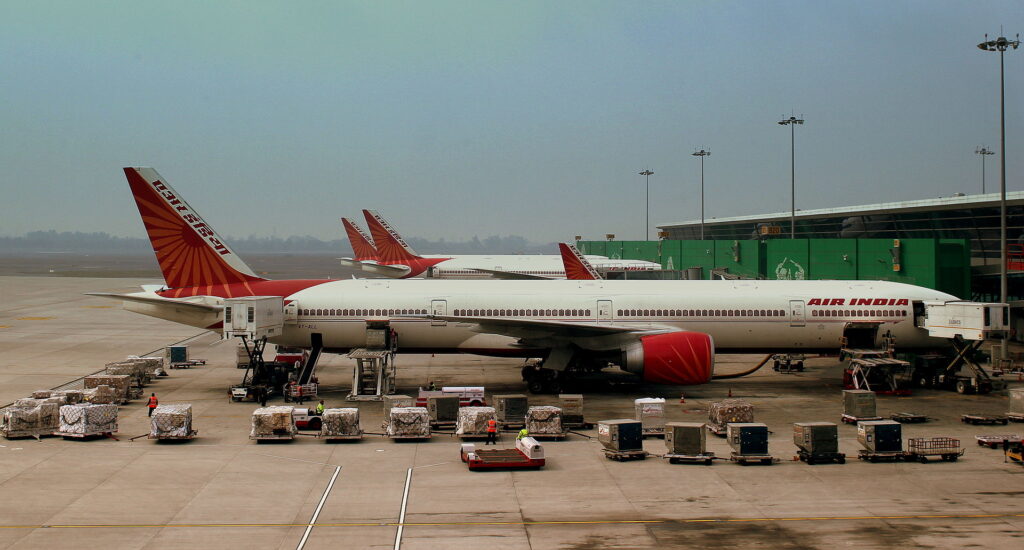 Air India makes an emergency landing.
"Due to a problem, a full emergency was announced at Delhi's Indira Gandhi International Airport at 5:44 PM on Tuesday for the Air India flight from Pune to Delhi airport. After a small windscreen crack, the 180-passenger Air India flight arrived at its destination ahead of schedule.
According to the airline, "Air India flight AI 858, which flew from Pune to Delhi on April 18, safely landed in Delhi before its scheduled arrival time, after sustaining a slight crack on the right (starboard) side of the operational aircraft's windscreen.
It stated that all of the passengers and aircraft crew were secure. According to the announcement from Air India, the aircraft will go through the appropriate maintenance and have its windscreen replaced.
A flight between Pune-Delhi
It said that all of the passengers and aircraft crew were secure. According to Air India, the plane will undergo the required maintenance and replace its windscreen.
The spokesman said that all travelers and crew members were secure and that the aircraft would undertake the required maintenance procedures and replace its windscreen.
However, this is not the first instance of a bird strike causing damage to an Air India aircraft. An Air India plane arrived in Kolkata from Mumbai with a broken engine blade, discovered earlier this month.
During inspections, a bent blade was discovered on the right engine of an Airbus A320. Six cabin crew members and a total of 119 passengers were on board.
Air India has a fleet of 117 aircraft and operates flights to more than 100 destinations. Furthermore, the airline rapidly expands and will be the second-largest group after the merger.
Under VIHAAN's five-year transformational plan, TATA is upgrading its fleet, staff, and management. They are taking the initiative to regain their position as the best carrier in the world.
Stay tuned with us. Further, follow us on social media for the latest updates.
Also, read Air India will soon have New Interiors and uniforms for cabin crew.
Join us on Telegram Group for Latest Aviation Updates. Subsequently, follow us on Google News.