Air India has introduced a number of new amenities to improve the onboard experience of its passengers. The popular items offered to passengers as in-flight amenities were developed in collaboration with the international travel and lifestyle brand TUMI.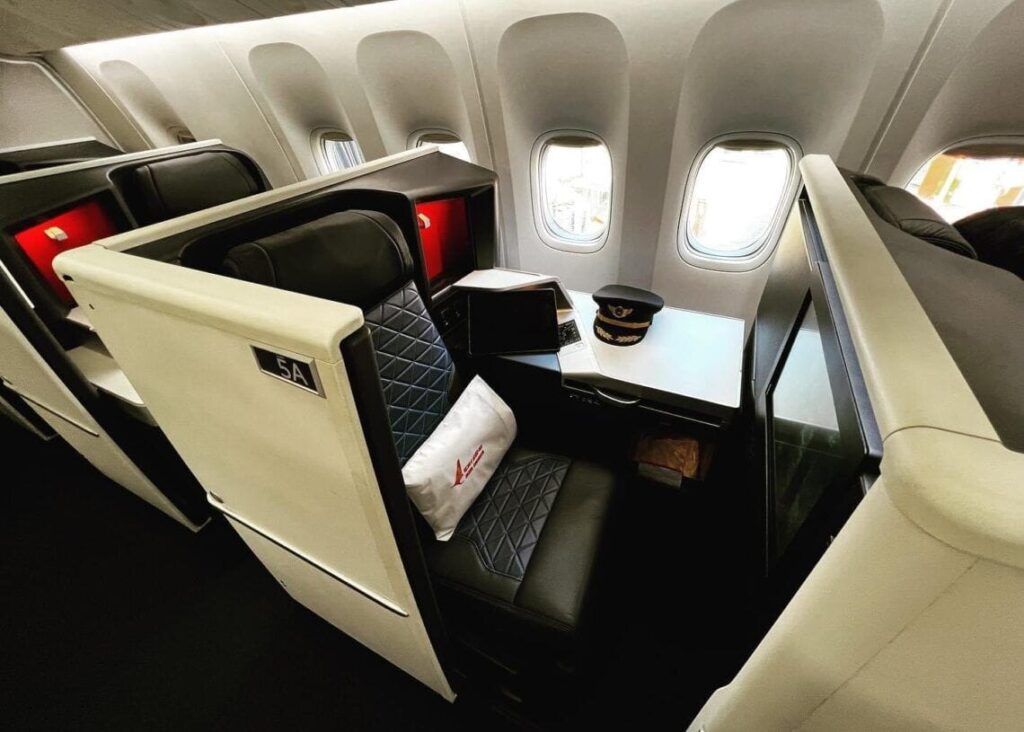 Air India is attempting to become more premium now that it is privately owned. This is a gradual process as the Star Alliance carrier retrofits its existing planes, receives new planes, and merges several airline brands.
TUMI is the leading international business, accessory, and travel lifestyle brand, designed for life on the go. TUMI is the leading luxury travel brand for the global citizen, thanks to technological innovation, design excellence, and unrivaled quality.
Air India has just announced a very nice soft product improvement: The collaboration between Air India and TUMI includes amenity kits for First Class, Business Class, and Premium Economy passengers, as well as Sleepwear.
Air India TUMI Kits for First Class Passengers
The First Class kits are in the form of a black vegan leather TUMI packing case with a carry handle. Premium skincare is included, including Malin + Goetz Hand & Body Lotion and Face Mist, as well as Abhati Suisse Lip Treatment. A TUMI eye mask, socks, dental kit, earplugs, pen, and tissues are also included.
Air India Business Class TUMI Amenity Kits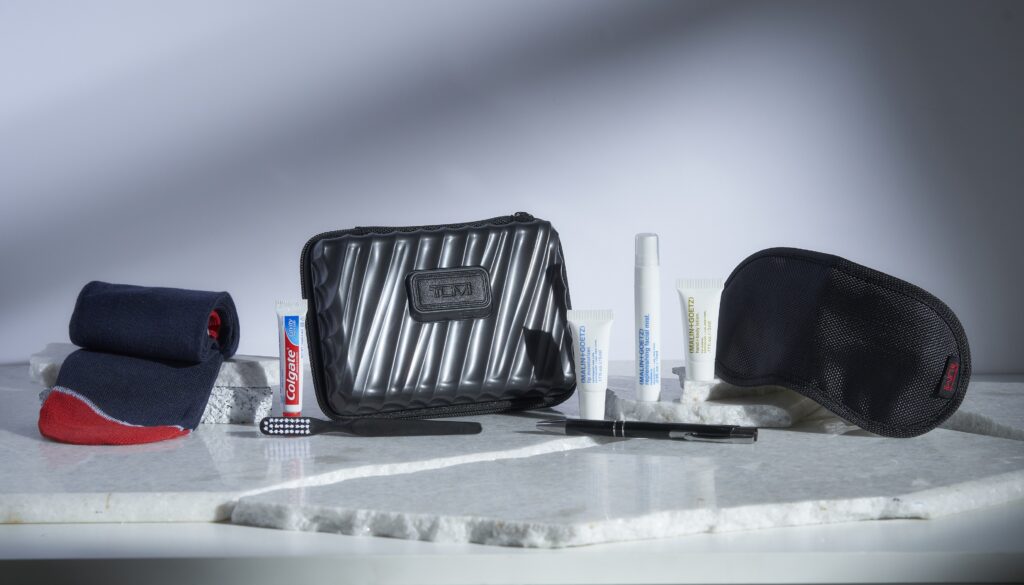 Air India's Business Class kits are hard shell mini-cases inspired by TUMI's 19 Degree collection, which includes the collection's modern silhouette and fluid-like, contoured angles.
Passengers are given a free vegan leather patch that can be taken to a TUMI store and have their initials monogramed on the front of the case.
Malin + Goetz skincare, including a Lip Moisturizer, Hand & Body Lotion, and Face Mist, is included in the kits. A TUMI eye mask, socks, dental kits, earplugs, pen, and tissues are also included.
Premium Economy TUMI Amenity Kits
Premium Economy passengers will receive a TUMI Boxford zip pouch in black or gunmetal. The kits include a Malin + Goetz Lip Moisturizer, a TUMI eye mask, socks, a pen, and tissues.
TUMI Sleepwear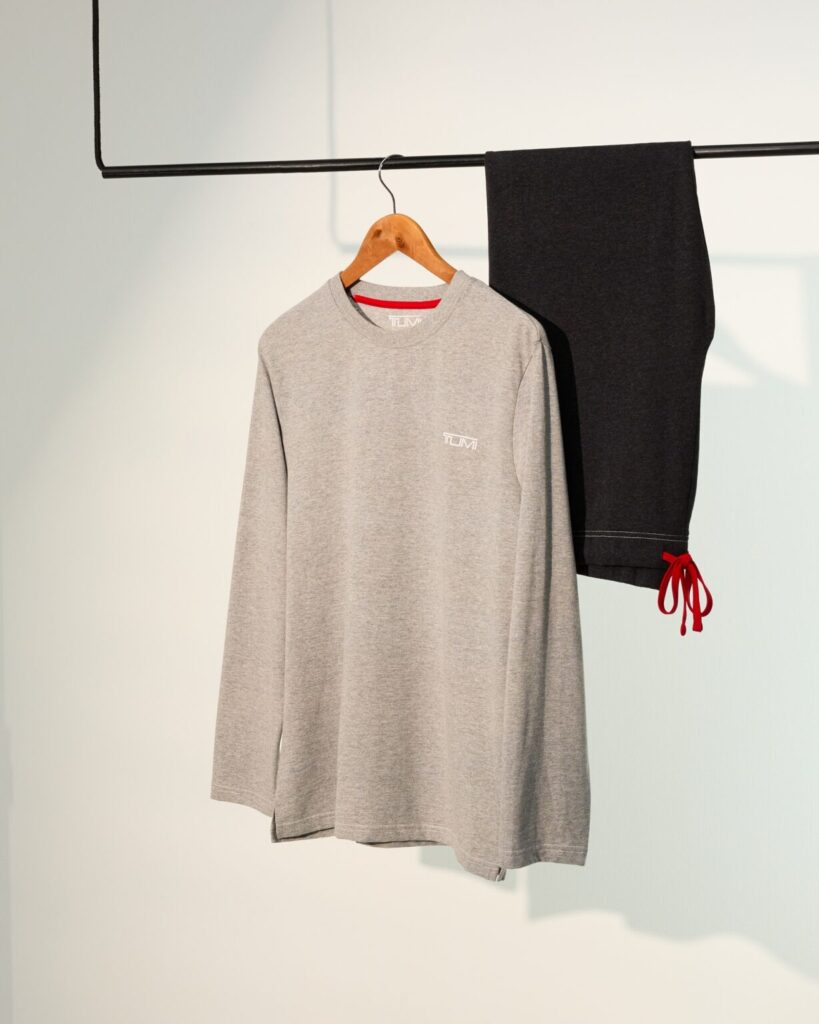 Air India's TUMI Sleepwear is made from recycled materials blended with cotton for extra softness and breathability, with quality materials, thoughtful design, and sustainability in mind.
Each sleeper suit is made from the equivalent of twenty-three 500ml plastic bottles, resulting in the annual diversion of over 18 million plastic bottles from landfill.
The sleepwear comes in a two-tone grey marle color with contrasting white stitching and has a unisex design and crew neck style. The TUMI branding, as well as accent highlights of TUMI red on the drawcord, are prominent design elements.
First and Business Class passengers receive their TUMI Sleepwear in a functional, reusable cotton blend bag with a contrast TUMI red drawstring.
Also read:
Air India Is Planning To Increase Salary By 8-10%, Due To Increased Competition | Exclusive
Air India Group Has Completed The Integration Of Air India Express And Airasia India | Exclusive
Follow us on Google News for latest Aviation Updates
Join us on telegram group
Stay tuned…