Saudia Airlines, the national carrier of Saudi Arabia, and Travelport, a global technology firm that drives travel reservations for tens of thousands of travel providers globally, announced today that they have inked a new multi-year distribution partnership.
Saudi Arabia, and Travelport
The recent multi-year extension of our distribution deal with Travelport has thrilled us, said Arved von zur Muehlen, chief commercial officer at Saudia Airlines.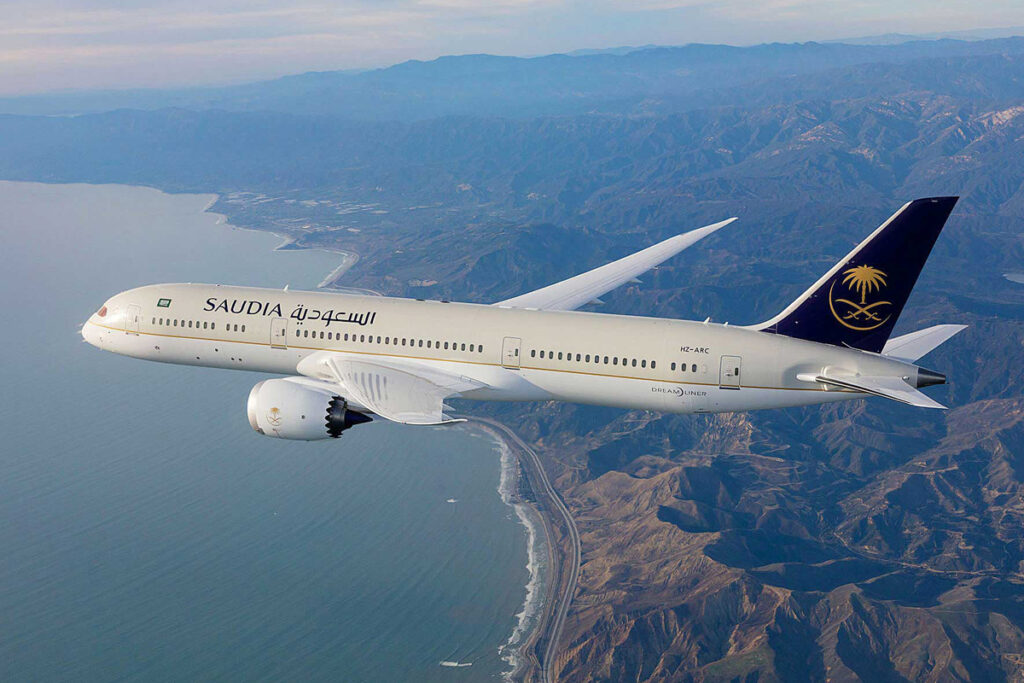 The company's new Travelport+ retailing platform will be a great tool in assisting us in broadening our presence among the travel agency community as Saudi Arabia continues to establish itself as a top tourist destination.
Our efforts to expand our network and product offerings are in response to the rapid transformation of the travel distribution industry. The expansion, product diversification, and personalization strategies of Saudi are supported by Travelport, a reputable partner.
Saudia Airlines
As part of the arrangement, Travelport will keep offering real-time access to Saudia Airlines' extensive assortment of travel-related products, services, and content to travel agencies all over the world.
Along with optimising service processes and providing a top-notch, cutting-edge travel retail experience, Travelport will continue to work closely with Saudia Airlines to implement its ambitions for rich content and branding.
According to Travelport's David Gomes, Head of Commercial for Air Partners EMEA, "We are thrilled to continue our decades-long association with Saudia Airlines. This agreement demonstrates the close bond between Saudia Airlines and Travelport.
To create a superior, contemporary travel retailing experience with more options and more content, we are committed to collaborating directly with partners like Saudia Airlines through our Travelport+ platform.
In order to give our clients a better, more contemporary travel retailing experience with more options and more content, we are committed to collaborating closely with partners like Saudia Airlines.
The national airline of the Kingdom of Saudi Arabia is Saudi Arabian Airlines (SAUDIA). The organization, which was founded in 1945, has expanded to become one of the biggest airlines in the Middle East.
Also, read
International Air Transport Association
SAUDIA now has one of the youngest fleets and has made considerable investments in updating its aircraft. The airline offers service to all 28 domestic airports in Saudi Arabia as part of its broad global route network, which spans about 100 locations across four continents.
SAUDIA is a member of the Arab Air Carriers Organization (AACO), the International Air Transport Association (IATA), and SkyTeam, the second-largest alliance. Since 2012, SAUDIA has also participated in SkyTeam.
The airline has earned Diamond designation from APEX Health Safety powered by SimpliFlying in honour of its all-encompassing commitment to safety throughout the pandemic, and the Airline Passenger Experience Association (APEX) has rated it as a Global Five-Star Major Airline.
Most recently, SAUDIA was voted the World's Most Improved Airline in 2021 by Skytrax and the Middle East's Fastest Growing Airline in 2022 by Brand Finance®. This is the second time SAUDIA has won this distinguished honour.
Thank you
Stay updated with Aviationa2z.com