According to the airline and radio traffic data, the captain of a Southwest Airlines flight that took off early on Wednesday from Las Vegas became "incapacitated" and needed medical attention.
Southwest Airlines flight
This incident surprised some passengers who had no idea a pilot had become ill, who had no idea a pilot had fallen ill. A pilot from another airline assisted in landing the flight. FlightAware, a website that tracks flights, reported that Southwest Flight 6013 had departed just after 6:30 a.m. for Columbus, Ohio.
A spokesman for the airline claimed that one of the aircraft's pilots "needed medical attention" while it was in the air, but she did not elaborate.
A person claims that the captain had begun to have stomach pain five minutes before "fainting or becoming incapacitated" in radio traffic that was recorded by the website LiveATC.
Diane McGlinchey
Diane McGlinchey, a Las Vegas resident who was travelling with her husband, reported on Thursday that she didn't observe any panic when flight attendants first announced their inquiry about whether or not there were medical personnel on board over the public address system of the aircraft.
For assistance, a front-seat passenger who identified herself as a nurse turned on her call light, according to McGlinchey. She said that because she and her husband were seated in the rear of the aircraft, they had missed the fact that the pilot needed assistance, but they were aware that the sick passenger was in the same row as the nurse.
When a medical problem occurred on board, the crew would "calmly just give us an update saying we're going back to Las Vegas," according to McGlinchey.
The aircraft was being flown by a second Southwest pilot while a credentialed pilot from another airline, who was travelling on board as a passenger, entered the flight deck and helped with radio communication.
Also, read
Harry Reid International Airport in Las Vegas
The aircraft arrived back at Harry Reid International Airport in Las Vegas at around 7:50 a.m., according to FlightAware. Afterwards, a different crew took control of the flight to Columbus, according to a Southwest representative, who stated the landing was successful.
The spokeswoman stated, "We commend the crew for their professionalism and appreciate our customers' tolerance and understanding regarding the situation."
Until the jet touched down, according to McGlinchey and her husband, neither of them knew the captain had experienced a medical emergency. She stated there were already EMS and fire authorities waiting.
She continued, "The other pilot from another plane just so happened to be in his uniform, and nobody seemed nervous or concerned when the flight turned around to go back to Las Vegas."
McGlinchey praised the pilot who stepped in, saying, "We are very grateful that he was there." Although I'm sure the first officer could have accomplished a smooth landing, having someone there to handle the radio duties while he was landing the plane made it, in my opinion, much simpler for him. So, everything went really easily.
Commercial airline pilots have medical examinations every six months, according to Ross Aimer, CEO of Aero Consulting Experts in California and a retired United Airlines pilot, and such health concerns are uncommon.
Every flight has two pilots, so in the event that one becomes incapacitated, the captain and first officer are "equally qualified and trained" to fly the plane on their own. The fact that a third pilot happened to be on board "was icing on the cake," according to Aimer.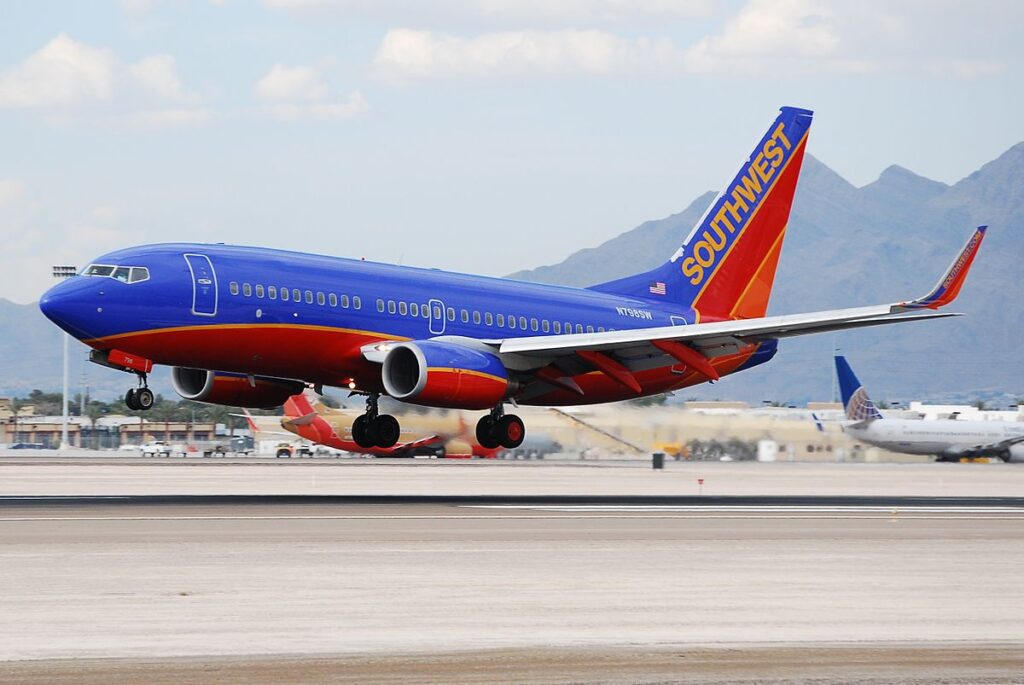 Southwest declined to address the incident any further. All of its pilots are "trained to fly as single Pilots for situations such as this one," the company said in a statement, adding that "our Pilot exhibited exceptional airmanship while in control of the aircraft." It was unclear right away what the ill pilot's condition was.
Before many passengers realised it was the pilot, according to McGlinchey, they began to worry about the sick individual as soon as they got off the plane. People claimed that she and the others did not know who it was, but all they wanted was for whoever it was to be safe.
Thank you
Stay updated with Aviationa2z.com