The construction of upcoming airports, the Navi Mumbai airport and the Noida International Airport is progressing as planned, according to Rajiv Bansal, secretary of the Ministry of Civil Aviation, who stated this on Tuesday. Both airports will be operational by next year.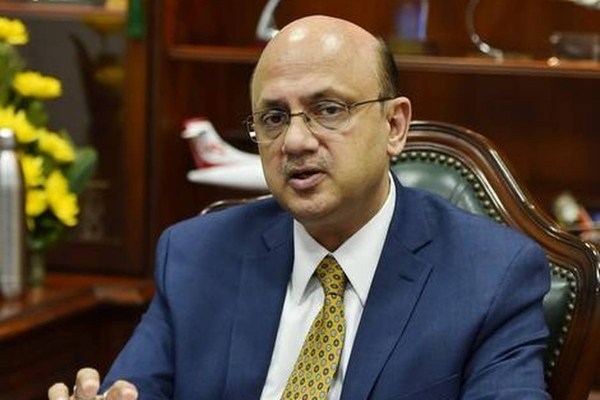 Bansal stated at the CAPA India Aviation Summit that when all six metro airports are combined, they have a 500 million passenger capacity.
320 million passengers can now be handled by India's six biggest metro airports, which include Delhi, Mumbai, Bangalore, Chennai, and Hyderabad, according to Bansal.
The civil aviation secretary also stated that the extension of Delhi's terminal one (T1) will be finished by August-September of this year.
"We expect that terminal 1 will be enlarged, and that the three terminals at Delhi airport would have a combined capacity of 100 million people per year."

Rajiv Bansal, secretary of the Ministry of Civil Aviation
The fourth runway will be operational by August, increasing aviation traffic movements accordingly, he said.
He stated that the privatisation of Air India creates a level playing field for other airlines and that there is significant potential for international connectivity growth, given India's vast diaspora of 30 million people.
"India is permitting FATA (Foreign Aircrew Temporary Authorization) pilots on 777s since there is a demand but no trained competency available," he explained.
With the high demand for international and local travel, he noted, the task will be to construct world-class infrastructure.
He also stated that there is a current need in India for 19-seater aircraft to connect tier 3 and 4 towns. He praised the UDAN scheme, calling it outstanding.
He also stated that Air India Engineering Services Ltd's (AIESL) investment plans are nearing completion.
More airports coming soon! Civil aviation minister Jyotiraditya Scindia
The government has given 'in-principle' clearance for the construction of 21 new greenfield airports in India, which will significantly increase the country's aviation sector. Jyotiraditya M Scindia, Civil Aviation Minister, announced on Thursday that six airports will be operational within the next three years.
The airports of Navi Mumbai, Vijayapura, Hassan, Noida (Jewar), Hirasar, and Dholera are expected to be finished within the next three years. As many as 11 of the 21 greenfield airports have been operationalized under the Greenfield Airport policy.
"11 greenfield airports have been operationalised in the last three years, including six airports — Orvakal (Kurnool) in 2021, Sindhudurg in 2021, Kushinagar in 2021, Itanagar in 2022, Mopa in 2023, and Shivamogga in 2023."

the civil aviation minister said in a written reply to a Lok Sabha question
Also read:
Emirates Passenger Awarded $12k After Complaining About Business Class Service | Exclusive
Follow us on Google News for latest Aviation Updates
Join us on telegram group
Stay tuned…