In the past several months, there has been a steady increase in aviation traffic, and many airports, including the Delhi airport, have begun to see lengthier lines of travelers.
Passengers complained on Twitter
On Wednesday morning, Delhi airport experienced turmoil once more, with some travelers bemoaning three-hour lines for immigration and security checks. One of the passengers complained about the chaos at the Delhi International Airport on Twitter.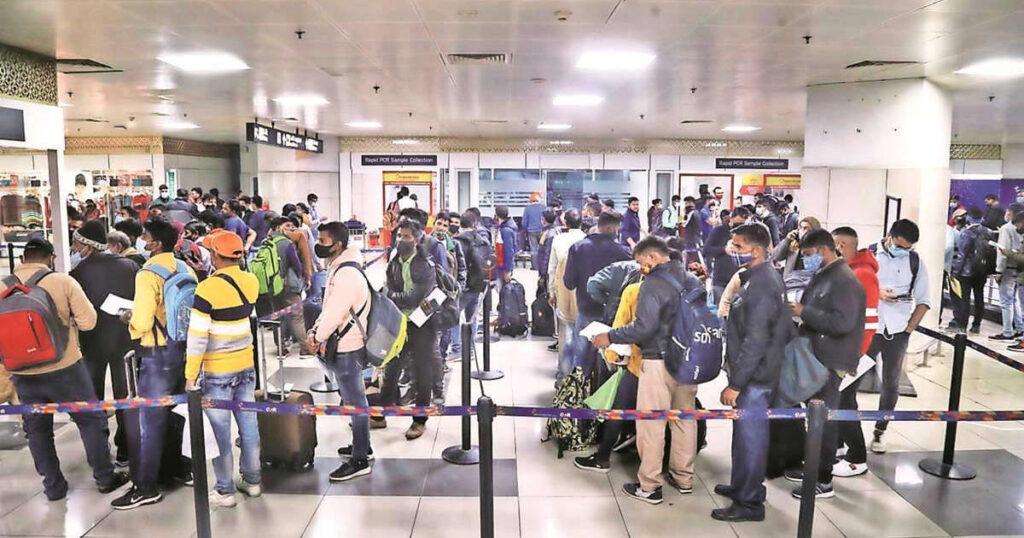 "Once more. Long lines for security and immigration took three hours. Fighting and fainting are happening. The majority of the counters are not working. Is this now the norm? "Tanushree Pandey was a late addition.
The Delhi International Airport reacted to this by saying, "We are not happy reading about your experience."It should be mentioned that aviation traffic has been steadily increasing over the past several months, and many airports, including the Delhi International Airport, have begun to see lengthier lines of travelers. Even on weekdays, the number of air travelers passing through airports has already surpassed the four lakh threshold.
Delhi International Airport
The country's domestic airlines transported about 1.25 crore passengers in January 2023, compared to 64 lakhs during the same period last year, according to the most recent figures. The airlines' occupancy rates, often known as passenger load factors, stayed above average, at 80 and 90 percent.
Also, read
The Delhi airport's T3 in particular reported huge lines of people earlier in December 2022. The government, including the Ministry and other stakeholders, had discussed the capacities deployed and requirements to process passengers smoothly in an important meeting with various stakeholders after taking note of the inconveniences experienced by travelers at busy airports throughout the nation.
Recent months have seen an increase in complaints from travelers about lengthy wait times at airports, particularly at Delhi International Airport's Terminal 3 (T3). As a result, authorities have started taking action to ease the congestion.
Aviation Minister Jyotiraditya Scindia
"It gives me hope to see that domestic passenger traffic is now exceeding pre-COVID levels and breaking records daily. Around 95% of the load factors are now present.
Airport operators, airlines, ground handlers, ATCOs, immigration, security—the entire circuit is privileged to be operating at this time and just wants to see this trajectory move onward and upward "In December, Jyotiraditya Scindia, the minister of civil aviation for the Union, remarked.
Thank you
Stay updated with Aviationa2z.com