Vertical building has already begun and the earthwork for the future Noida International Airport (NIA) near Jewar is complete.
According to Christoph Schnellmann, chief executive officer of NIA, the site is beginning to resemble an airport with the construction of the main terminal, commercial buildings, and the runway. By the end of 2024, the airport is anticipated to be ready for its maiden flight, according to officials.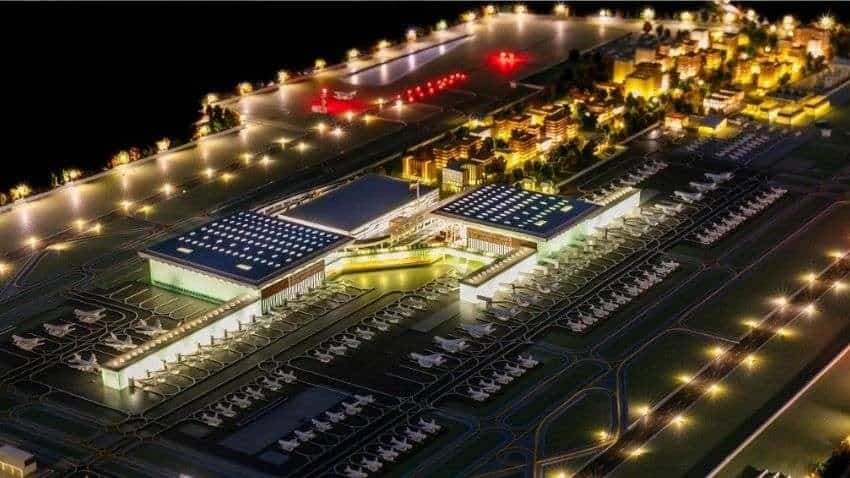 The entire earthwork, levelling, and excavation activities are finished, and we are now in the ninth month of building with Tata Projects. 
At the time of writing, the location has about 2,500 workers who are completely mobilised.  
Substructures are taking shape and foundations have been poured. 
The work is moving along quickly, according to CEO Schnellmann.
Around a dozen structures, including the passenger terminal, air traffic control tower, office buildings, sewage and water treatment plants, and sub-stations at the location, will be constructed over the next few months, according to Schnellmann. According to him, the runway would be constructed out of numerous layers of diverse building materials with varying densities.
According to Schnellmann, they are seeking partners for their commercial spaces, stores, hospitality, and other related services and have hired a chief commercial officer to their board. Also, a number of airlines have expressed interest in the routes and are sending inquiries. NIA is in discussions with numerous airlines, according to the CEO, and specifics are being explored.
When the airport opens in 2024, it will feature one terminal building that is 100,000 square metres in size and can accommodate 12 million passengers annually. Across 5,000 hectares of land, the entire airport will be built out in three stages.
Zurich Airport International AG, the chosen concessionaire, has established Yamuna International Airport Private Limited in India with three directors to oversee operations.
Stay connected with us!
Also read : Jet Airways Lenders Plans To Order 200 Aircrafts | Exclusive
Join Our Telegram Group for Latest Aviation Updates.