Go First intends to file a lawsuit against Raytheon Technologies, a major US aerospace company and the manufacturer of Pratt & Whitney (PW) engines. The PW-1100G geared turbofan (GTF) engines have experienced decreased service reliability, which has caused about half of the airline's fleet to be grounded.
Despite the fact that Go First has requested reimbursement for the business loss, sources claim that PW has refused to do so, infringing on the terms of the contract.
For its 72 A320neo aircraft, Go First purchased 72 PW engines as part of a $1 billion deal in 2019. The deal also included a comprehensive service agreement that required the engine manufacturer to pay Go First for any maintenance problems.
"During the last two years, all of the engines had to be removed from the wing before an average of 7,000 hours, which is significantly less than the expected life of 12,000 hours. Problems have often occurred, resulting in unannounced engine removal, causing considerable interruption in operation and business."

Said a person familiar with Go First's operations
A Go First spokesman declined to comment on the matter, while a PW spokesperson stated that supply chain challenges will improve later this year, but declined to comment on airline pay due to confidentiality concerns.
"Engine availability is under strain industry-wide, mainly due to lack of availability of hardware to update and rebuild engines. To offset these supply chain disruptions, we've created a number of mitigating methods."
IndiGo, the only other airline that uses GTF engines, has roughly 35 grounded planes but is reimbursed for them.
"We're working with engine manufacturers to get some relief. Some of the pay has already arrived this quarter. We will continue to engage with them to ensure that they are fairly compensated."

IndiGo CFO Gaurav Negi
In addition, the airline has abandoned PW in favour of rival CFM International engines for future aircraft.
A global supply chain issue has damaged engine producers' servicing capability, causing aircraft to take longer to come out of maintenance. "Some of Go First's aircraft are idle for more than seven months and some are generating faults within two months following maintenance. The airline will lose its third peak period of traffic, rendering the business unsustainable," the source stated.
The April-June timeframe is considered a peak traffic period, and according to industry insiders, Go First will have to operate at 40% capacity this year due to engine troubles.
According to industry sources, Go First's engine problems are also due to budgetary restrictions, which caused it to postpone maintenance work during COVID. "Unpaid dues accumulated, and the airline failed to pay them. Now that demand has increased, there is a lack of maintenance capacity, and engine manufacturers are giving priority to airlines that pay on time," an executive with an engine manufacturer said.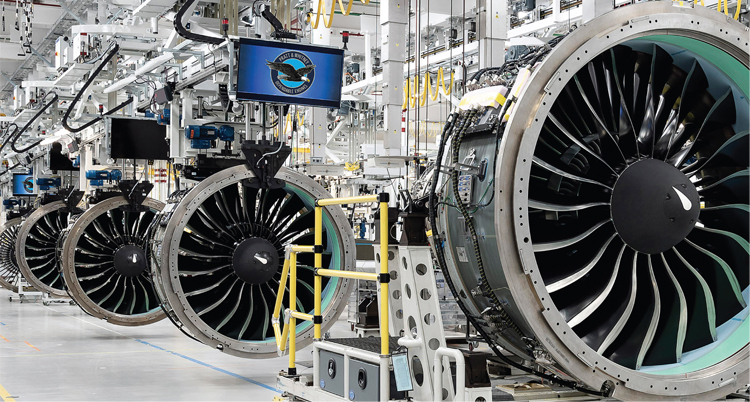 The CEO highlighted India's humid and dusty environment as contributing causes to the combustion chamber's rapid degradation.
Pratt's geared turbofan engines, which have a fuel efficiency of more than 15%, have experienced many in-flight shutdowns since their introduction in 2016. In 2019, the recurrent snafus compelled aviation regulator DGCA to order that airlines replace damaged engines before taking on new planes.
"The geared turbofan employed in these engines is a breakthrough new technology which reduces fuel efficiency by 15% but it will need some more time to mature. "By the end of 2024, I expect the GTF engine to be faultless and one of the most popular," the CEO quoted above stated.
Also read:
Air India Express Cabin Crew Caught Smuggling Over 1.4 Kg Gold In Kochi Airport | Exclusive
Follow us on Google News for latest Aviation Updates
Join us on telegram group
Stay tuned…