Go First, a domestic airline, has come under fire from passengers for its frequent flight cancellations and delays. Many travellers have taken to social media to vent their rage over unforeseen flight cancellations and delays. In October, the airline had to refund about 18,000 passengers after delaying their flights by more than two hours.
With a much smaller fleet, the airline is currently in operation. The airline's fleet is largely grounded due to problems with the engines. Only 31 of the 59 Go First aircraft are active, according to the fleet tracking website, and 28 are parked.
However, the airline spokesperson stated that Go First is currently flying 32 aircraft, while 25 to 26 aircraft are grounded. Additionally, Go First has acknowledged that it anticipates Pratt and Whitney to deliver some engines, which should enable most of the grounded aircraft to take to the skies.
However, when almost half of an airline's fleet is grounded, there are negative effects. According to sources, Go First's daily operations had to be reduced by up to 40% as a result of a lack of aircraft.
According to numerous sources, the airline's cash flow has been impacted by operating fewer flights, which has delayed pay, particularly for those in the higher pay bracket.
The airline's on-time record has declined, falling from first place in January to last place in October. Additionally, in just 10 months, its market share has fallen precipitously by almost 300 basis points.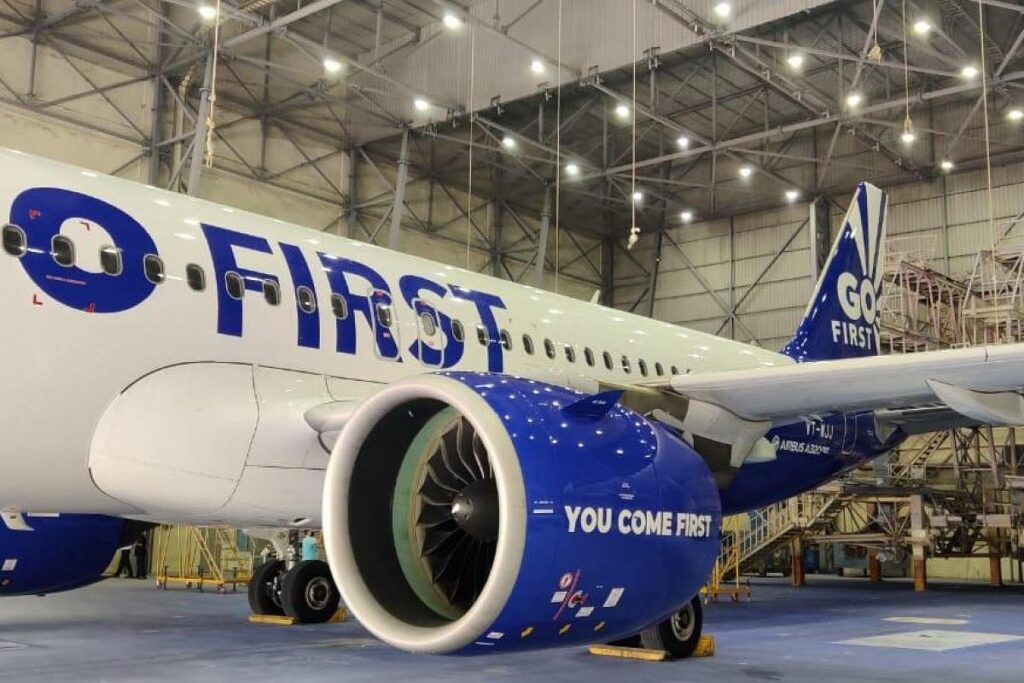 In October, the airline had to give refunds to about 18,000 passengers due to delays longer than two hours. According to a DGCA representative, things at Go First are now better. With the arrival of engines and the normalisation of the fleet in use, the airline anticipates things to improve.
Also read:
Skyroot Aerospace Aims To Reduce Satellite Launch Costs By 50% | Exclusive
US Plane Crash Video: Small Aircraft Crashes Into Power Lines in Maryland, Leaves Pilot and Passenger Dangling in Air
Follow us on Google news for latest Aviation Updates
Join us on telegram group
Stay tuned…