A LATAM Airlines aircraft crashing into a firetruck as it took off from Lima's international airport caught fire. The crew and passengers on the plane, according to the authorities, were all unharmed, but two firefighters in the truck perished.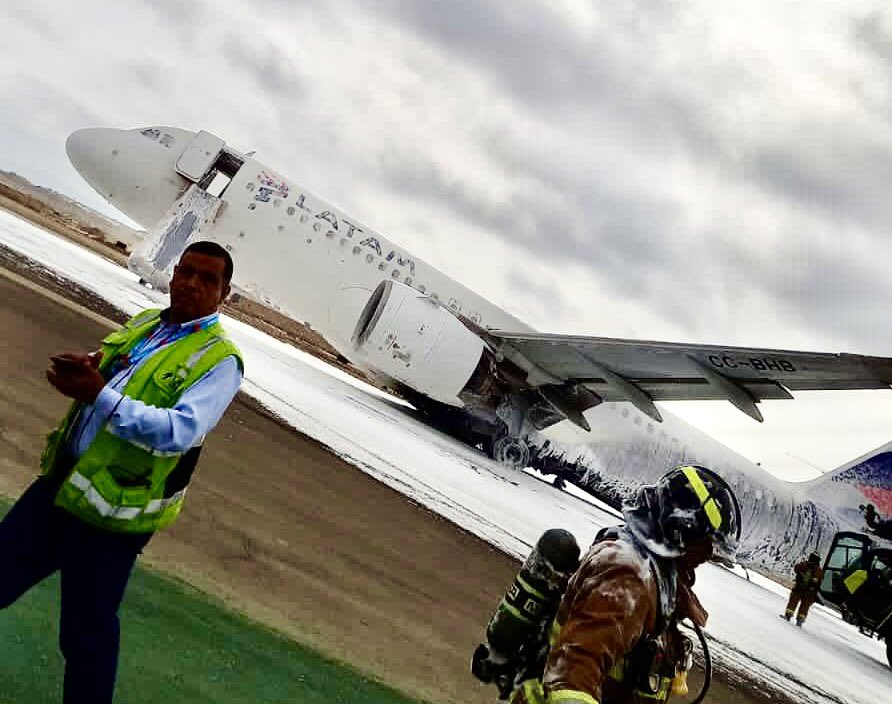 The Jorge Chávez airport's management business, Lima Airport Partners, said in a tweet that operations had been halted. On board the Airbus A320neo were 102 passengers and 6 crew members.
According to the firm, "Our teams are providing the essential care to all passengers, who are in good condition."
According to the general commander of the fire service, Luis Ponce La Jara, two firefighters were killed and one was hurt when the plane hit the truck they were in. The firetruck and the plane were both moving when they collided.
In a tweet, President Pedro Castillo offered his sympathies to the firefighters' families.
From the main airport in Lima, flight LA2213 was departing for Juliaca, Peru.
Social media videos displayed smoke emanating from a sizable aircraft on the runway.
LATAM Airlines announced that it mourned the loss of the firefighters and will offer affected passengers flexibility at no additional cost. But it claimed to be unsure about the firetruck's presence on the runway.
"On the flight, there was no reported emergency. We don't know what the truck was doing on the runway when the plane hit it, even though it was in perfect circumstances to take off and had permission to do so."

The general manager of LATAM Airlines, Peru, Manuel van Oordt.
"We need to look into it and figure out why it was there." The Callao prosecutor's office announced that an investigation into the accident's cause had been launched. Callao is home to the airport.
The incident was reported to the fire department at 3:25 PM, and four rescue units were mobilized.
The Jorge Chávez International Airport's operations have been suspended until Saturday at 1 p.m. local time, according to aviation authorities. In the meanwhile, flights would be routed to alternative airports.
Also read:
Indigo Mumbai Flight Returns To Kolkata After Experiencing A Technical Issue I Exclusive
Follow us on Google News for latest Aviation Updates
Join us on telegram group
Stay tuned…